SocialWorkplaces.com has created the most insightful event in Europe, as a result of the rise of coworking and its impact on entrepreneurship, innovation and, overall, the future of the workplace.
Launched for the first time in 2010, in Brussels, Belgium, This conference has taken place in several cities around the globe, such as Amsterdam, Dublin, Brussels, Berlin and Barcelona; and it has created an amazing community of space owners, operators and stakeholders who aim to engage with the local community wherever they go.
Coworking Europe Conference stands for coworking being the centre of a variety of social trends and technological developments such as digitalization, urbanization & sustainability. The organisers understand and they embrace those shifts in order to develop new business opportunities and shape the social and work environment of the future.
For the first time and for its 10th anniversary, the conference is going to be taking place in Eastern Europe, in Warsaw, Poland. Gathering more than 600 delegates from more than 55 different countries for the duration of 3 days. And the best part is that we are going to be there! You will find us by the Nexudus stand. Come over to say hello, see our coworking software and learn more about it or simply to have a chat with us and share any queries you may have regarding coworking management or the coworking industry in general. Click here to book a time with a member of our team.


What to expect?
Day 1: Conference
You can expect a brilliant opportunity to learn and participate in conversations on topics such as The characteristics of the coworking growth in Europe according to the local realities and environment in Europe by John Williams. Followed by a panel discussion between users of coworking spaces on their expectations, needs, visions and experience of coworking and what modern tenants of coworking spaces are looking for, the conversation will cover a range of topics like The experience of tenants? What about interoperability? Can we get lost within all the growing features? What to expect next in terms of automation? Will tomorrow's coworking spaces be operated remotely?.
Additionally, Bastin Bass will present How to make coworking part of global mobility packages. Piotr Lagowski from WeWork, Franz Palleres from Aticco, Inga Hilgenberg from Unicorn, Macieja Krol from Business Link will lead a talk on How to make coworking a friendly environment for small and large corporations: dealing with space size, companies cultural differences and social matchmaking, moderated by Natalia Kuliberda from Coolbird.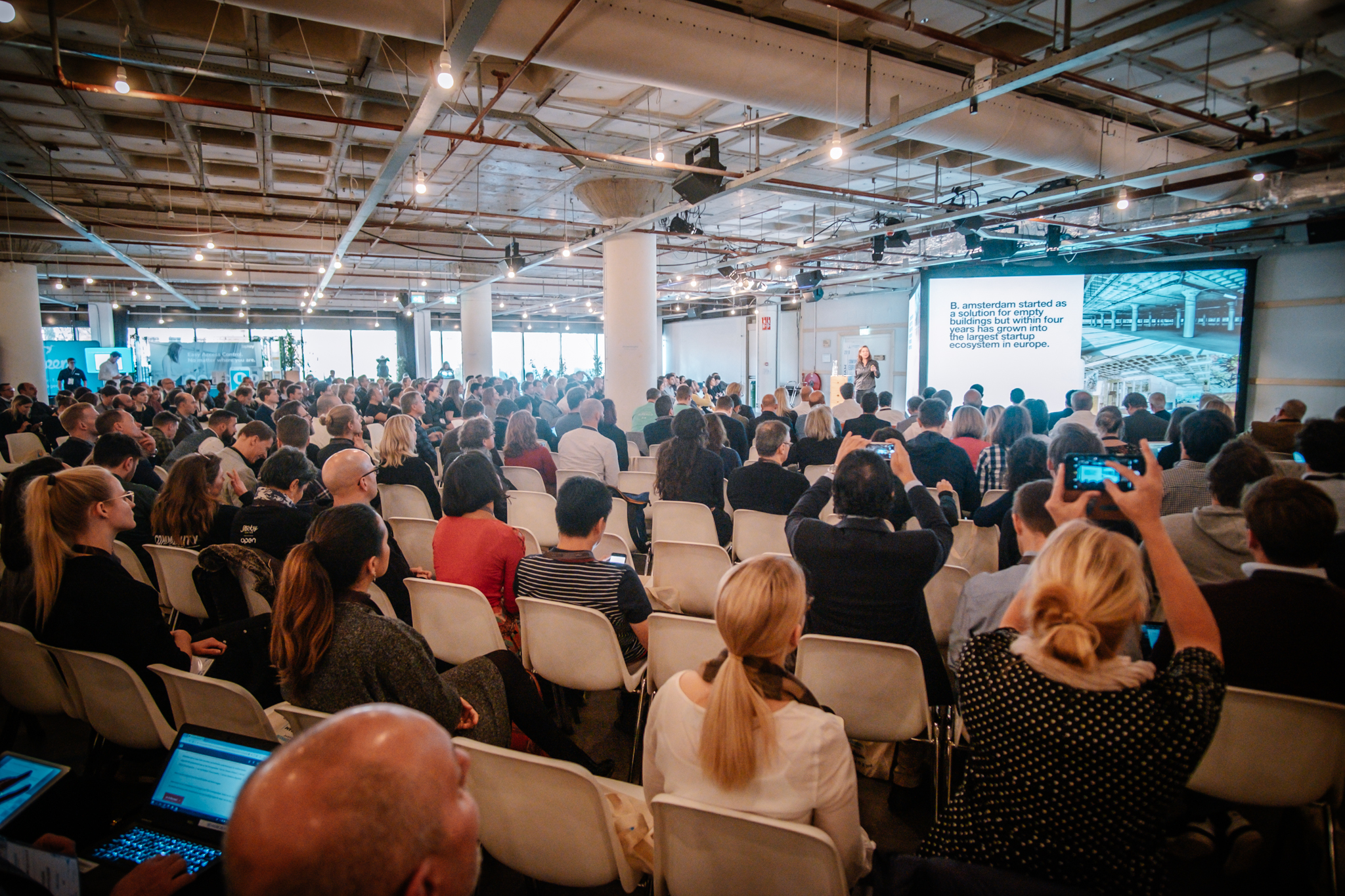 A panel discussion on Reducing the carbon footprint of coworking spaces and of the community through car-sharing and other solutions by Fiona Frank from Green Elephant will follow too.  Other topics on this day include: The role coworking can play to boost local innovation dynamics and international networking, How to make coworking part of global mobility packages? Is it possible to create a sustainable coworking business in rural areas? And MUCH MORE!! 
Day 2: Unconference
There are four unconference sessions on this day; session 1 starts in the morning with Juliane Becker from Coconat, she will be carrying out a briefing on the schedule for the day. Followed by a panel discussion on If and how hospitality, conviviality and community are the same things, the panellists are Stephane Bensimon from Wojo, Piotr Boulange from WeWork, Piotr Grabowski from HubHub, Vandita Purohit from The Daftar, Stephanie Brisson from TechSpace and moderated by Liz Elam from GCUC.
Then an interactive workshop will commence soon after the panel discussion, the workshop will be focused on a case study on how to build market potential based on a real case study from Spain, which will be depicted by Vanessa Sana, Jordi Subiras from HWL Partner.
Unconference session 2 starts with a panel discussion addressing key questions regarding the impact coworking is having on building valuation, from the perspective of landlords. The panel will also address topics such as Does coworking increase or decrease value? What is the optimal percentage take-up of space by an operator in a building, can a building be entirely operated by a coworking operator (sole tenant) be a feasible investment product? Does having coworking in the building help to market traditional spaces to tenants as they grow or is it something to complete for the same clients and their requirements?
The second half of the session 2 will be focused on issues, such as Should landlords, funds and banks look at the type of end customer of coworking operators? And Is it important for evaluating the operator's capability to pay rent? Speakers will include Czarek Jarzabek from Golub GetHouse, Brain Patterson from White Star Real Estate, Eyal Litwin from Adgar Group, Anna Duchnowska from Invesco, Gabor Voros from Unicredit and moderated by Mikolaj Niemczycki from Cushman and Wakefield.
Unconference session 3 starts with a panel discussion: My city is no Startup Hotspot, by Wolf-Nicolas Henkels from Codeks and Claire Carpenter from The Melting Pot. Their discussion will focus on everything coworking and start-ups. 
A workshop on How to recruit operating teams for your coworking space, by Ashley Proctor, a well-known coworking veteran in Canada will be next on the agenda. Her 13years-long experience with the recruiting coworking teams in Toronto and Vancouver gave her a specific ability to hire the most acute personalities and put together the right skills and shape up the most dedicated coworking management team. 
The final two sessions for the day will target the following topics:  How can we support each other? How can we get support for critical infrastructures from policy-makers (i.e mobility, internet access, real estate, etc.)? The goal of this workshop is to collect a list of demands for regional and European policy-makers as well as other non-governmental institutions.
Day 3: Conference
The first event of the day will be a workshop coordinated by Vandita Purohit from the Dafter. This workshop will focus on space design that leads to community engagement. Followed by another moderated workshop by Stephanie Brisson from Techspace Berlin, with a focus on How to accommodate company scale-ups and keep them within your space.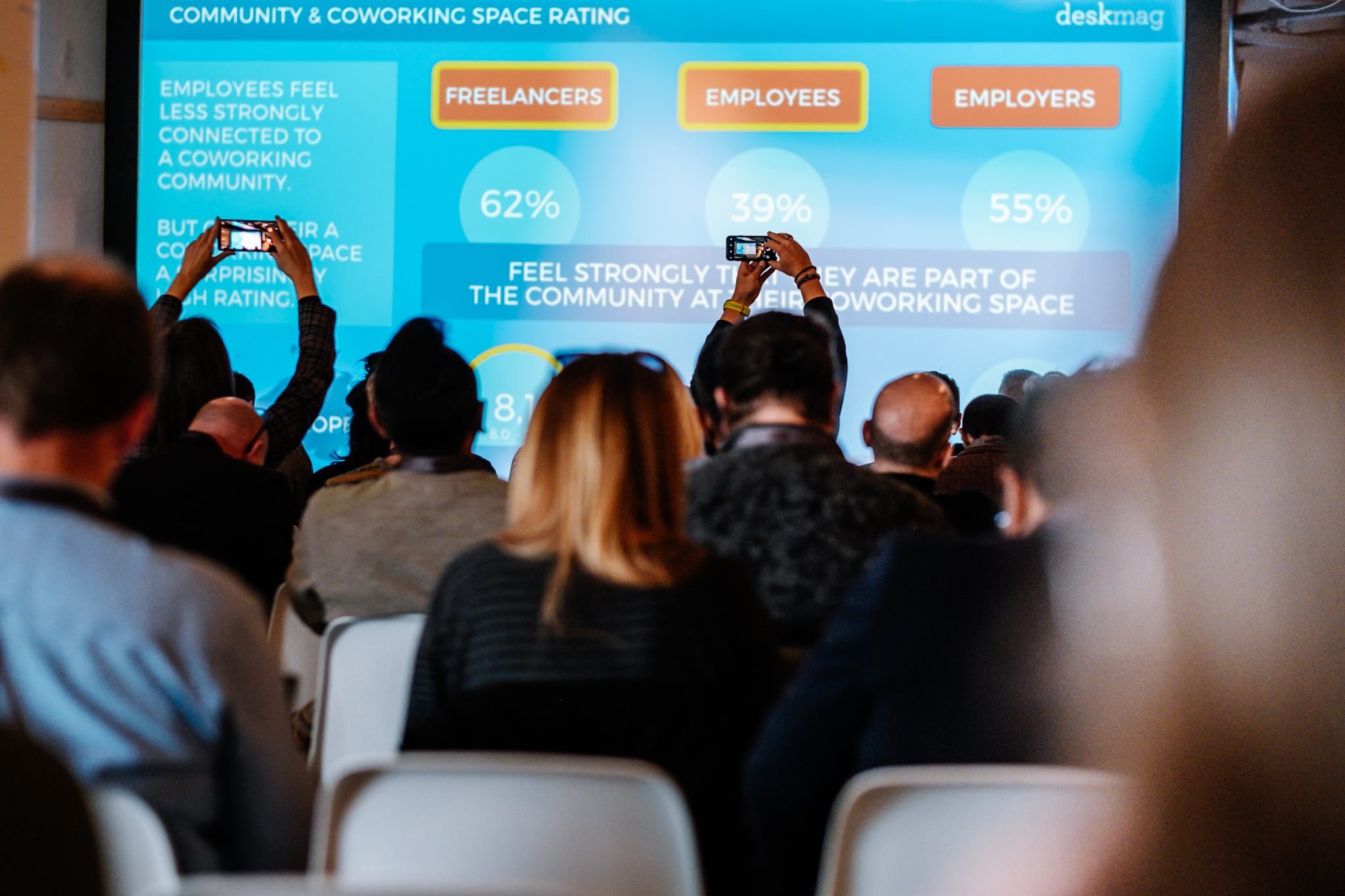 The last workshop will be dedicated to mental wellbeing: Wellbeing in coworking space design. In the words of the moderator for this workshop, Bertie Van Wyk from Herman Miller 'a workspace that helps us initiate and regulate social interaction, and that takes into consideration factors like personal space, physical and psychological proximity and territoriality, helps us feel better. And when we feel better, we work better. We explore how social ergonomics interacts with cognitive and physical ergonomics to create a full human experience at work'.
But wait, there is more, right before the exciting closing party, you will be given the opportunity to participate in the coworking tour.
We are excited to see you there soon!