CWSC is just around the corner and you may be wondering, "is it a good fit for me?" Maybe you just want to know a little more about what will be discussed, so you can do some research on your own.
The first conference was in 2012 making this the 12th year, the second longest running coworking conference in the world. But what can you expect to find at CWSC in 2023?
The event starts on May 8 with the Flexwork Academy, a project focused on improving the training of people in the sector. There is also a dinner which will be a true initiation for those of you who come from outside Spain. CWSC has not only become famous for the content, but also for the character of the attendees and, why deny it, for the food.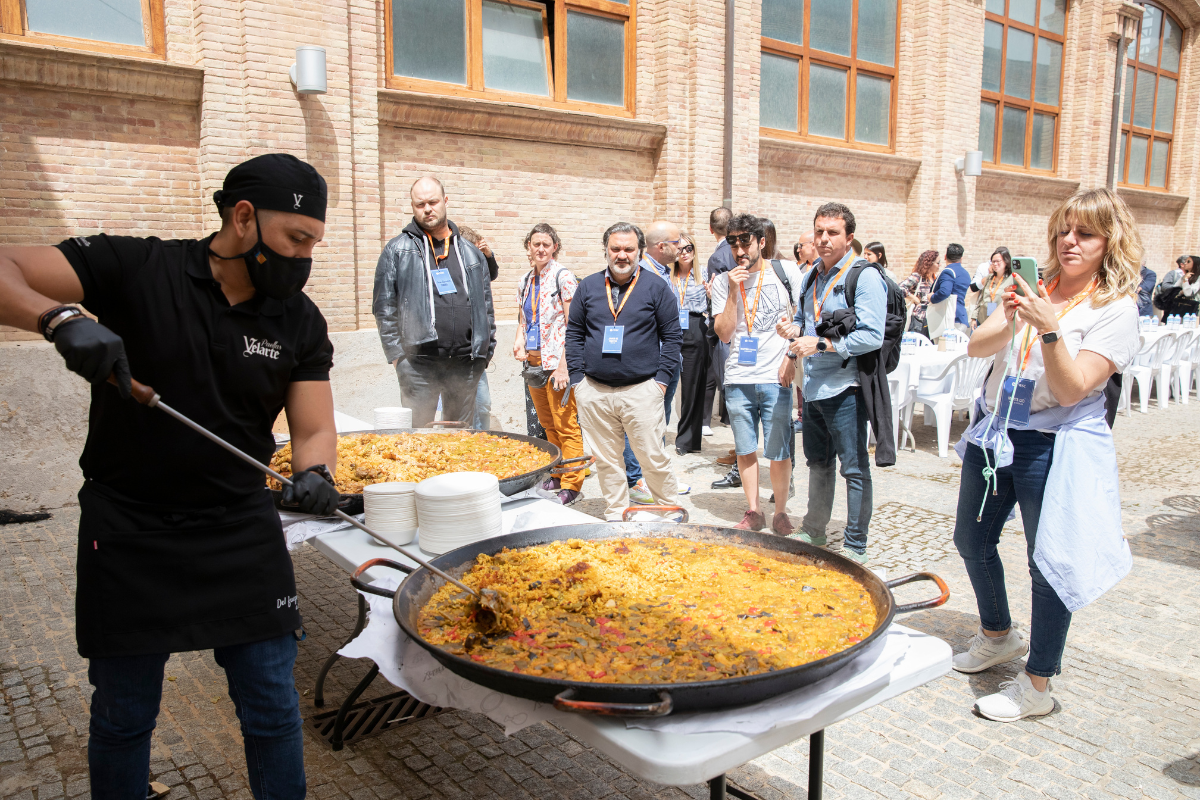 On day 9 we always start early with a few keynote talks. After the Coffee break, we divide the content into two tracks, but don't worry, everything is designed to ensure there is always a topic that interests you. After that, more food, at lunchtime, Valencian tradition dictates that on the first day of CWSC we all eat paella. After lunch, the track continues to be divided so you can choose what interests you the most. The second day has the same format and the quality of the content of both days is guaranteed by yours truly.
Before talking about the specific content, below are some details that might give you some more context:
- CWSC has an average of 200 attendees.
- 80% of the content is or is translated into English.
- 75% of the attendees manage spaces in Spain.
- 90% of attendees are space operators, the rest are industry suppliers or people interested in opening a coworking space.
The community is very friendly and although there are people with different levels of English, everyone, regardless of their level, tries to make first-time attendees feel at home. Other notes that are important to me and you should know:
- First conference in the industry to implement a gender policy.
- We have parity of speakers or positive parity: we do not over-represent men, no matter how much it costs us.
- First industry conference to have a harassment panel and you can still watch it today on the CWSC YT channel.
- First coworking conference to have a coliving track.
- First industry conference to have a track on flexible workspaces in Ukraine.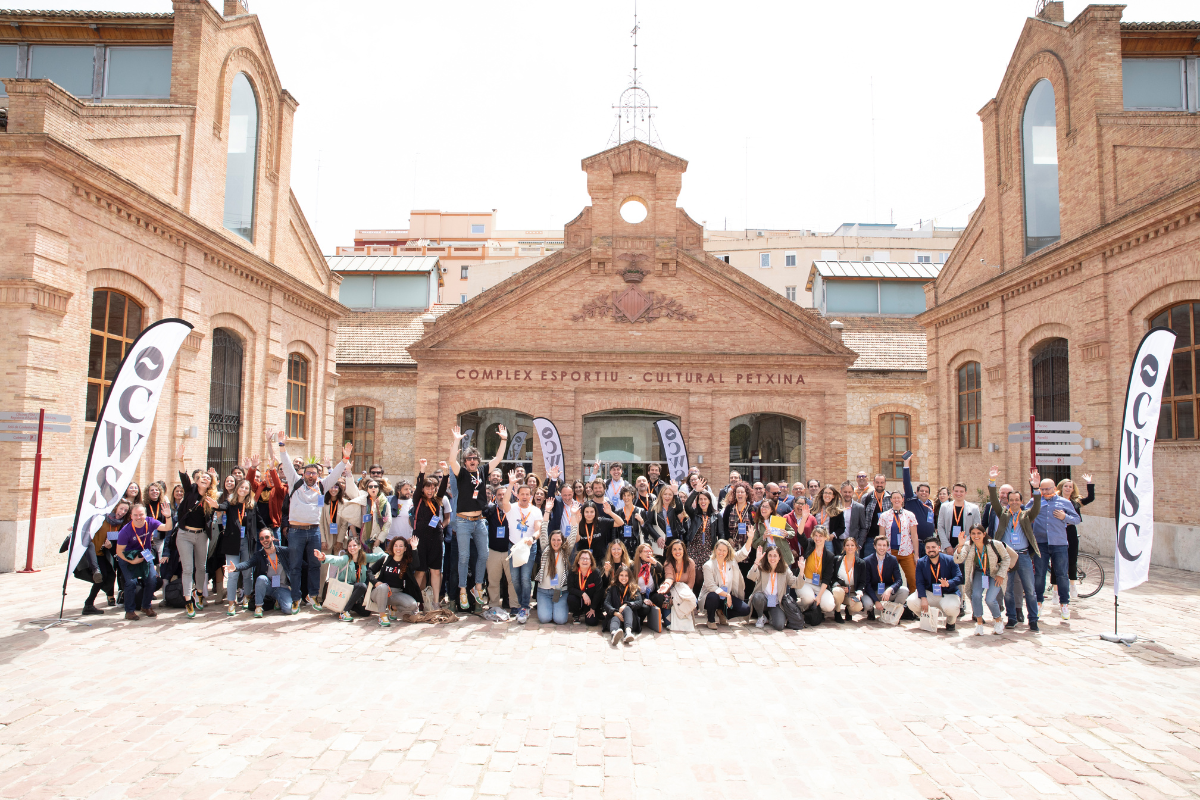 "Ok, you've stuck out your chest enough but.... What will you tell us in 2023?"
Let's see, as your interest in sessions will change depending on your personal tastes: :
If you are into real estate and larger scale flexible spaces…
You will be interested in hearing from Javier Garcia Iza. You may not have heard of him but you should: IOS Offices with 40 locations in Mexico leads the North American market with an iron fist and kid glove. 
You can continue with a panel of the most important SOCIMIS in Spain in terms of flexible workspaces: Merlin Properties and Colonial, owners of Loom and Utopicus respectively, which between them amass more than 70,000m2 of flexible workspace, for the moment, only in Spain. 
You may be interested in how some operators are totally or partially reconverting shopping centres to create mixed spaces that combine all, or almost all, of the services you may need in your day-to-day life, giving new life to spaces that had fallen into disuse. Javier Reina will explain it to us with the case of Panoramis, a 16000m2 space in the centre of Alicante and Carlos Gonçalves in Lisbon. You will also be interested in how First Workplaces use management contracts to grow faster and without so much leverage.
If you are interested in smaller spaces with different visions or strategies… 
You should listen to Roman Calavera, CEO of CREC, who will explain how a space with a total of approximately 3000m2 in Barcelona and its metropolitan area has bought another brand of spaces to go from 3 to five locations and diversify its offer both at the level of locations within the city and at the level of product mix. 
Martina Muises, founder of Loft 153 in Barcelona will tell you how her space, born during the pandemic, manages to capture the changing demand that the new normality has generated. Along these lines, you may also be interested to hear from Cristina Sanandrés of Eekox, a space aggregator platform, and how they have seen demand evolve.
You may also be amazed to discover Ken Bensley, The Living Room bot, makes life easier for members, managers and potential users of this coworking space in the sunny capital of Malaga. 
Maybe you want to know how coworking is evolving in Chile. Or maybe not, but we were interested, so we've brought Ivan Fierro to tell us about it. 
And how could we not talk about rural coworking spaces? Importantly, however, we will be talking about it from the perspective of those who actually have experience of these spaces. Including the Cowocyl Network of Castilla y León, the autonomous community of Spain with the largest area and lowest population: because reality (always) exceeds fiction in spaces where while you have "a call with Tokyo a dog chases a hen" just outside the window.
We will also have other speakers like Anastasiia Gavrilova, who will tell us how a coworking space expands when you are in the middle of a war.
Obviously, there is a mini track of coliving, where Jon Hormaetxe, ex-Sun&co, will explain to us what is and what is not coliving. We will have two very different speakers that will tell us the benefits of their approaches: Enso coliving (Barcelona, Madrid, Valencia) with a distributed model that -spoiler alert- affords them fast growth, somewhat more bootstraped, with small units spread throughout the city. It also comes with other advantages that we can not reveal, as we want to keep you itching with curiosity! This is in stark difference to  a model like Suiters (Alicante and soon Malaga, Valencia and a fourth city that we can not reveal) with a premium model -spoiler alert- that allows greater operational efficiency and other advantages that we do not want to reveal, but does offer slower growth and more stress at the level of investment.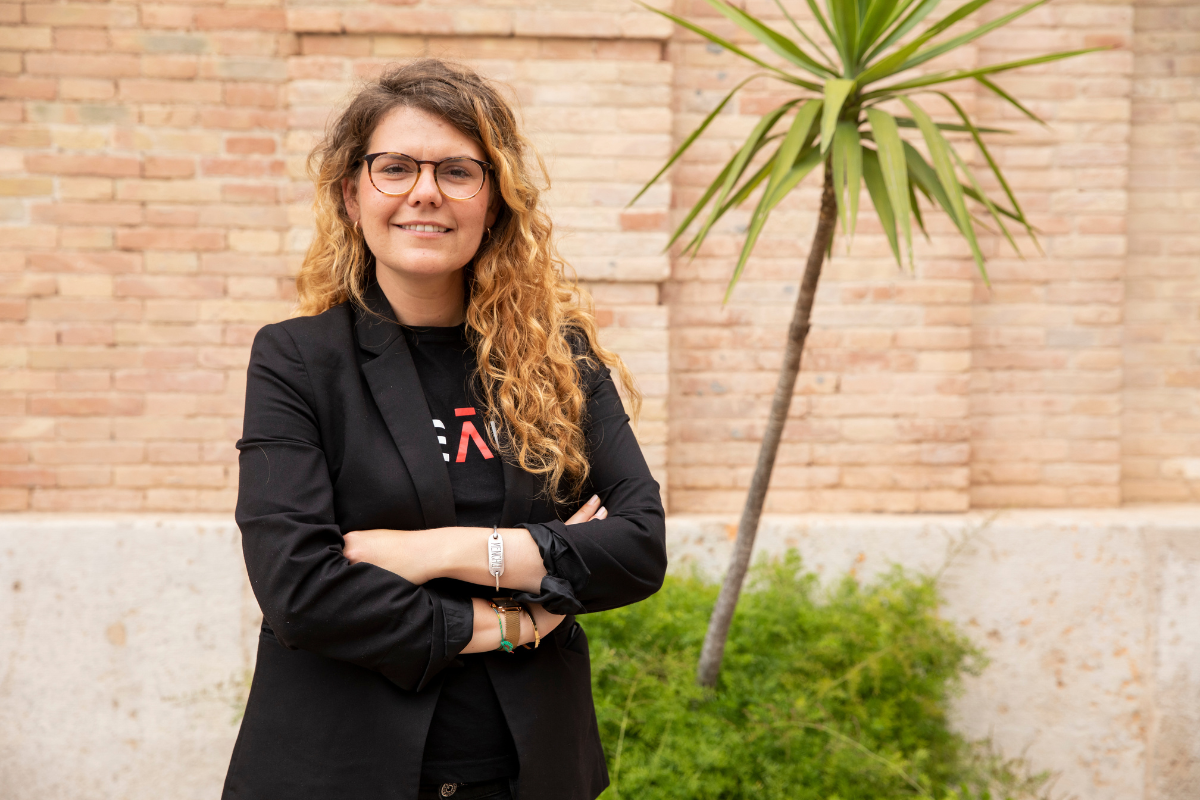 Naiara Chaler will be speaking about Aticco's learnings from 2022-23
My favourites… 
A content manager loves all their speakers equally, but if I had to choose three that I haven't named yet, I'd go with Rebecca Nachanakian, General Manager Southern Europe, Benelux & Nordics at WeWork. She will tell you how WeWork's growth strategy has changed. Marta Gracia from Cloudworks will share the challenges of creating a coworking space in a historic building, because you can't deny that the only thing that could beat this building would be to create a coworking space in Hogwarts itself! I am also looking forward to hearing from Alexis Michaelides of Creative Works in London, who will tell us how they have made possible what the industry insists on saying is not possible: a space with 275 positions, 87% of them in open space, in a market as competitive as London with good facilities and prices so competitive that it is hard to believe.
The CWSC has certain classics that I am obliged to mention, such as: "State of coworking space in Spain" the annual summary that has all the operators nervous to see their figures reflected in the report (and that are cause for discussion in the paella). "One against all" on this occasion with Xavier Bassons of Monday (Barcelona, Madrid, Malaga and Andorra). In this session the public launches anonymous questions that the speaker may or may not answer, but it is usually a hot session and always fun. We also have our fan favourite closing session of the conference, "Perspectives", in which operators talk in a relaxed way about those things that happen to them daily, that seem like science fiction, but if you work or have worked in a coworking space long enough, you know that they are not because reality always beats fiction.
In short, the CWSC takes a snapshot of the flexible coworking market and what's around it. We like real estate, we like community, we like operations and we like coworking spaces small and large, in the country or in the city. The conference is accessible, with 80% of the content in or translated into English. If you go to CWSC you will find a profile of attendees ranging from employees and managers of large spaces to owners of small and medium sized spaces who want to not only learn new things, but are looking to share their experiences while listening to the experiences of others. The great thing about this? You do it in a unique environment: Valencia in May with a group that is still compact enough for the connections to be real and personal.
Although of course... you can accuse me of being biased in this! ;)
Marc Navarro, Nexudus regular contributor and CWSC content manager.