The concept of "digital nomad" is growing and the term is seeping through into everyday language, especially among the technology community and startup ecosystem. We can find more and more news articles about this movement, resources for digital nomads and blogs written by people living and working remotely, who share their experiences.
Much thought is often given before becoming a digital nomad and this choice is sometimes in response to not being happy with a type of work or lifestyle. Sometimes it may just be a temporary arrangement to escape the daily routine or the stress of the big city. In any case, many factors must be considered once the decision has been made to take the leap to digital nomadism. Gathering together information and planning the essentials such as visas, health insurance, accommodation and a work place is of the utmost importance. It's also a good idea for nomads to contact any communities that may exist at their chosen destination(s) for tips. The digital nomad community is fortunately very active and interactive as these mobile beings share a lot of information, recommendations and good practices with one another. Some useful websites are:
One of the questions that often comes up when talking about digital nomadism is how they interact with local communities. The amount of time digital nomads choose to stay at any given destination can vary greatly, but can often be very short, which may influence their interaction with the local community. In a recent interview, Faye Alund, cofounder of Kumpul Coworking Space, shared a project that they're thinking of kick-starting soon, which would involve their digital nomad community providing training to local entrepreneurs. Sharing knowledge with local people is enriching for both parties and can inspire and develop entrepreneurial initiative.
Working from a coworking space while on the move is a good way of connecting, not only with other digital nomads but with local communities and is a great for finding out about lots of different types of local events.
Here are some of the digital nomads that share their experiences:
Coworking is a solution for professionals that work on the go. Coming into contact with the local professional community in a productive working environment is an incentive for digital nomads to use coworking spaces. Furthermore, they provide plenty of opportunities to socialise and attend lots of different types of events on setting foot in a new city.
More and more spaces are offering the option of coliving too, which is perfect for digital nomads. Although Bali is considered a mecca for digital nomads, countries like Spain, Portugal and Morocco also offer very attractive alternatives for digital wanderers. In Spain, spaces like Sende, Sun and Co or Entropy Factory take in entrepreneurs from all over the world.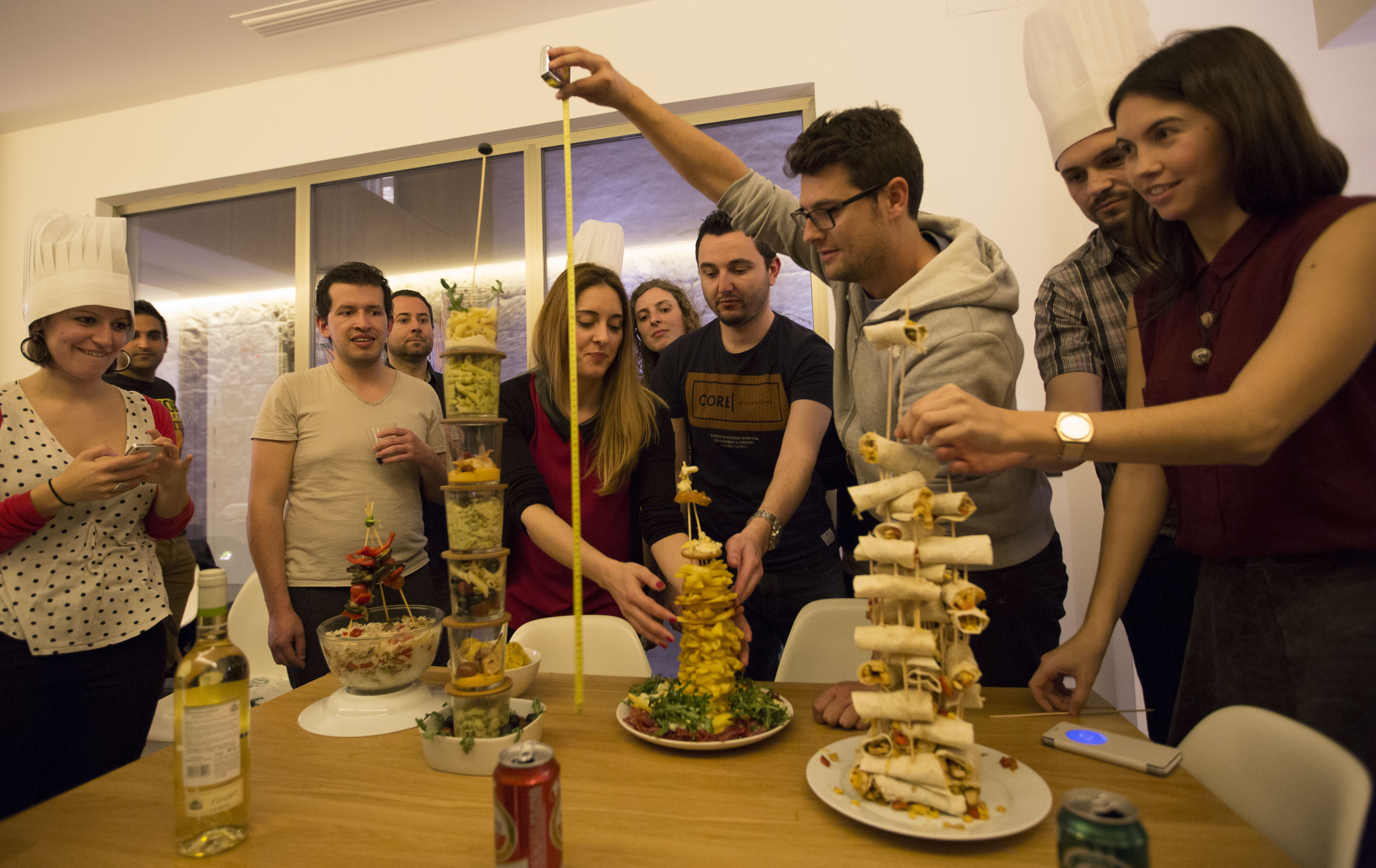 Image source: food fighting at Sun and Co
The digital nomad movement has an interesting future ahead of it. Growth in freelance work, increased mobility and improved technology for remote working means that the number of people that opt for this lifestyle is bound to continue growing. The new digital economy is, however, also likely to face other challenges and uncertainties.
Main image source Jordan McQueen