Although many of us are itching to meet and mingle in person again, we're not ready to ditch our virtual toolkits yet. 
In fact, if our future of work stats are anything to go by, we'll be relying on digital communication for many years to come. 
How else are we going to facilitate our growing appetite for hybrid working? 
Video-conferencing platforms are invaluable at a time when we show we care by keeping a distance. In terms of work, they're enabling us to stay in touch with our coworkers and attend events pretty much anywhere in the world. 
So, what's on the horizon for digital communication?
In the shorter-term, 5G is set to influence the way we communicate (digitally) at work. Eventually, 6G will transform digital communication to an even greater extent by providing a foundation for the Internet of Senses.
But before we delve into the two Gs, let's take a look at what's next for Zoom and its competitors.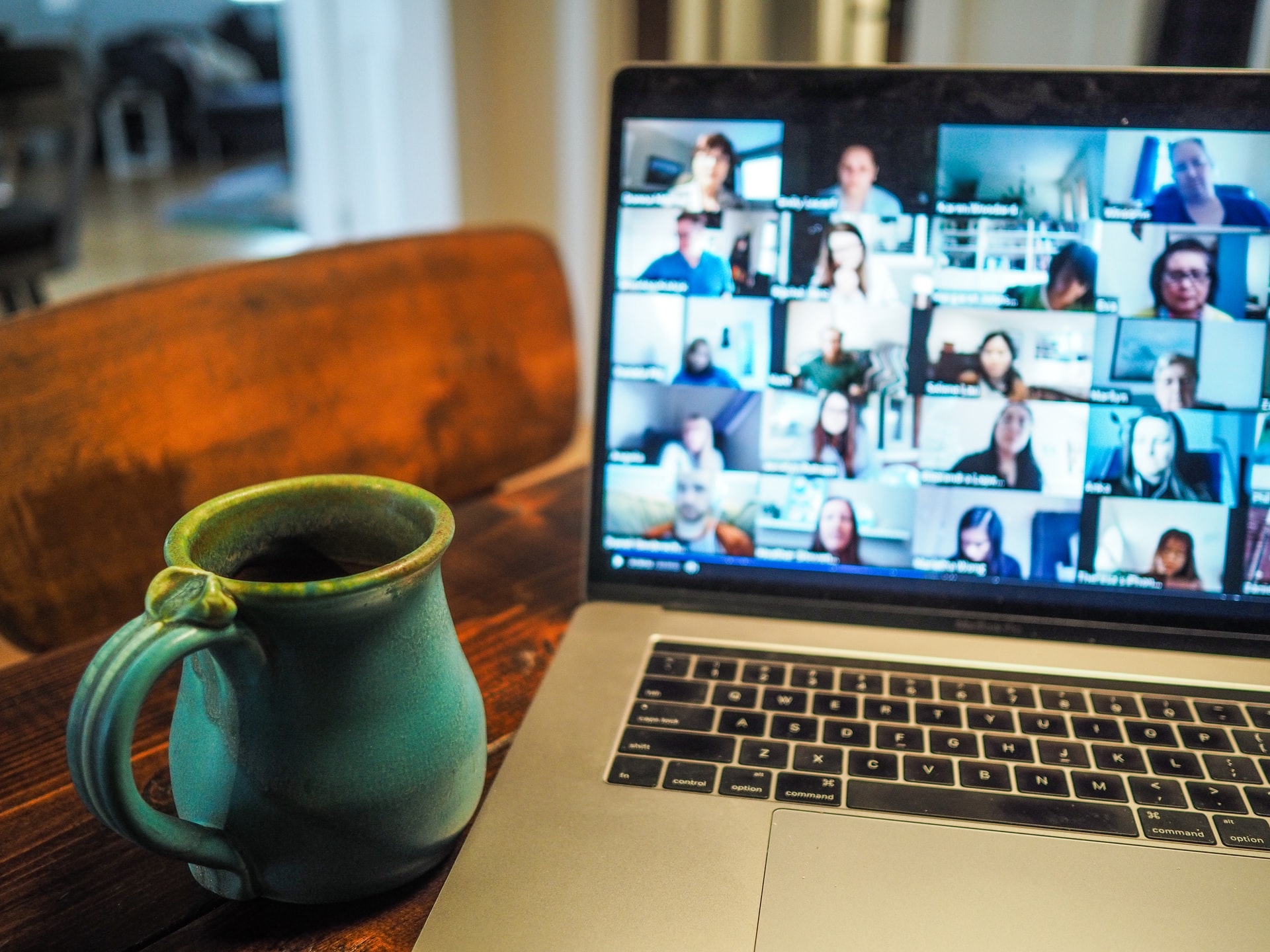 The evolution of video-conferencing platforms
In the UK the number of daily active users of Zoom increased significantly in 2020, peaking at around 1.7 million near the end of November. Other platforms, including Microsoft Teams, Google Meet and Jitsi, are also experiencing unprecedented growth.
That's why Nexudus, despite already providing modules that enable coworkers to meet and collaborate, decided to integrate with Jitsi and Zoom in 2020. 
Our Zoom integration lets coworking operators provide a meeting link to event attendees and allows coworking members to connect their Zoom accounts and request a unique Zoom link when placing bookings on the members portal. 
What's more, members can participate in conversations on the Community Board remotely by using their unique Zoom meeting link.
Coworking members can also hop into always-on virtual rooms through Nexudus Virtual Rooms, a secure remote conference service powered by Jitsi. They don't need to install software or create an account – just click or tap on the link and hey presto, they're in. 
But aside from clever integrations that make our working lives easier, video-conferencing technology is on track to transcend the screen and blur the boundaries between the physical and virtual even more.
Talking to delegates at the 2020 Web Summit conference, CEO of Zoom, Eric Yuan, said the future of virtual meetings will be shaped by AI.
"We believe that video conferencing tools like Zoom can deliver a better experience than face-to-face meetings in the future. I'll be able to shake hands with you and, if we speak different languages, with AI we'll be able to understand each other." – The Dematerialized Office, Ericsson Consumer & IndustryLab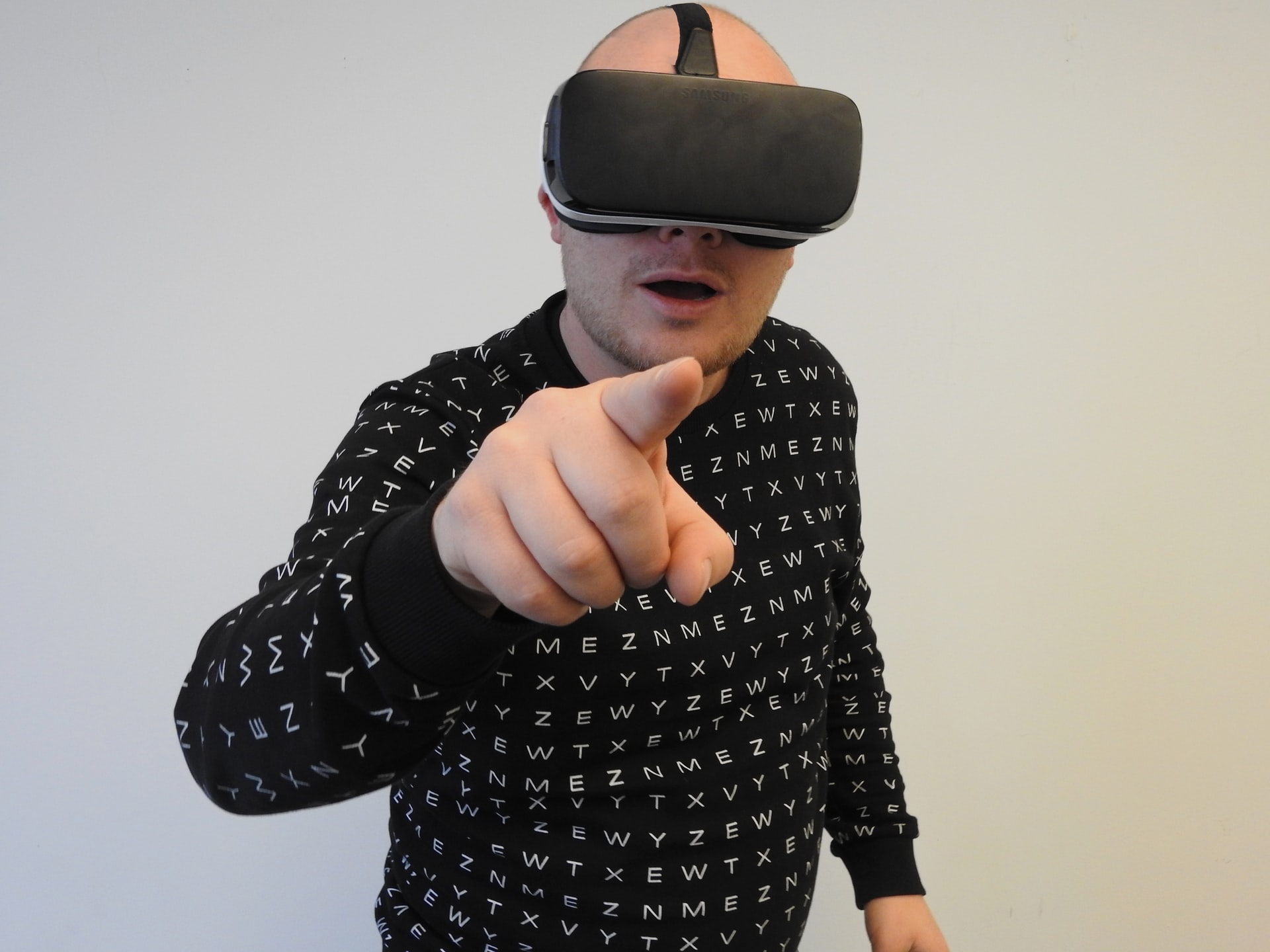 Research into 6G and the Internet of Senses 
Move over 5G – there's a new generation of technology on the horizon. Okay, perhaps we're getting a little bit ahead of ourselves. Let's focus on 5G for a moment. 
Simply put, 5G is the fifth generation of wireless technology. It follows in the footsteps of 3G, which resulted in smartphones, and 4G, which facilitates faster browsing.
With so much activity taking place online these days, the internet is becoming increasingly congested. That's where 5G comes in. 
5G offers even faster data download and upload speeds. According to 5G.co.uk, 5G is between around three and six times faster than 4G on average. In some cases, the difference is greater, and in the future 5G could be hundreds of times faster than 4G.
It also means more devices can access the internet at any given time. (5G can accommodate one million devices per square kilometre whereas 4G only supports 2,000). 
This is great news for IoT-driven workspaces that use technology to coordinate meeting room occupancy, use energy efficiently and keep track of how much coffee's left in the machine.
5G will also facilitate more reliable virtual meetings. That means we'll finally be able to say farewell to those dodgy connections that result in awkward online interactions and wasted "downtime". 
Despite the fact that many of us are still getting our heads around 5G, research has already begun on the sixth generation of wireless technology. 
While the Internet of Things (IoT) was a big focus for 5G, 6G is very much preoccupied with the Internet of Senses. It aims to deliver multisensory experiences that mimic reality. 
If all goes to plan, touch, taste, smell, sight and temperature will converge to form our digital experience in the future. These new applications will be driven by a combination of artificial intelligence (AI), virtual reality (VR), augmented reality (AR) and automation. 
The Internet of Senses will transform virtual meetings by making us feel as if we've been teleported into the same space as our coworkers. We'll be able to chat, move around and even shake hands even if we're part of a dispersed team.
Although it sounds like a distant dream (or to some, dystopia), it could all happen much sooner than we think. 
This report from Ericsson Consumer & IndustryLab outlines a vision for the 2030 "dematerialised" workplace. 
The report is based upon survey data gathered from nearly 8,000 workers from around the globe classified as early adopters of Augmented or Virtual Reality (AR/VR), together with other innovative virtual workplace technologies. 
Those surveyed were asked about how they expect the nature of work to change, based on their knowledge and understanding of existing technology. 
Half of respondents said they want access to a workstation that makes them feel as if they're really in the office, no matter where they choose to work from. 77 per cent of those surveyed think this approach will pave the way for more sustainability in businesses.
"Realistic immersion means going beyond video and sound, beyond AR and VR; it also means digitally communicating touch, taste, smell and the feeling of heat or cold." – The Dematerialized Office, Ericsson Consumer & IndustryLab
Finally, we can't talk about digital communication without touching on security. 
If you're managing a remote team, be sure to check out this article on what you can do to protect remote workers while safeguarding the digital integrity of your own business. 
For all the coworking operators out there, pop this article on your reading list. 
At a time when data privacy issues are predicted to skyrocket, it provides some food for thought on how to position your network security as a competitive advantage. 
Next up, we'll be taking a look at what's next for diversity and inclusion at work.