As we begin the New Year, we thought it would be the perfect time to highlight some of our exciting plans for the year ahead.
As you can imagine, we have so much in the pipeline and the whole team is working hard already to make the Nexudus platform even better. So, let's go through a few of the most exciting changes we have in the pipeline…
New Admin Panel
The most exciting update we have to share with you this year is the much-awaited release of Version 3 of the Nexudus Admin Panel. At the back end of last year, we released the beta version of this latest iteration and a large number of Nexudus users have already been using it. So far we have had some great feedback from these trial users and we cannot wait for the wider release which will be coming later in Q1 of this year. 
But what's new in this latest version? Well, below we will go through some of the most exciting changes that you can look forward to when you upgrade to V3 in the near future…
How you navigate your listings in Nexudus has never been easier with V3 of the Admin Panel
Navigation and record search
The first change you see when you get your hands on the latest version of the Admin Panel is that we have changed the way records are displayed, and how you can navigate between them. 
Opening records now happens in a new, stackable side panel, which preserves the state of all your previous screens. This will make it much easier for you to flick between various listings after choosing a certain record, allowing you to pick up exactly where you left off. For example, let's say you are working on a list of filtered customers, accessing the details of a specific customer won't affect the state of that list, meaning when you navigate back you will be in the exact same position as you were when you clicked on that customer.
As well as this, every listing now has up to three search elements available to you:
1. A basic search bar using a default search field displayed within that bar.
2. When available, a "Segments" menu can be used to filter a list based on common or business-related needs. For example, when looking at the visitors list, you can quickly select the visitors "Expected today" or "Onsite".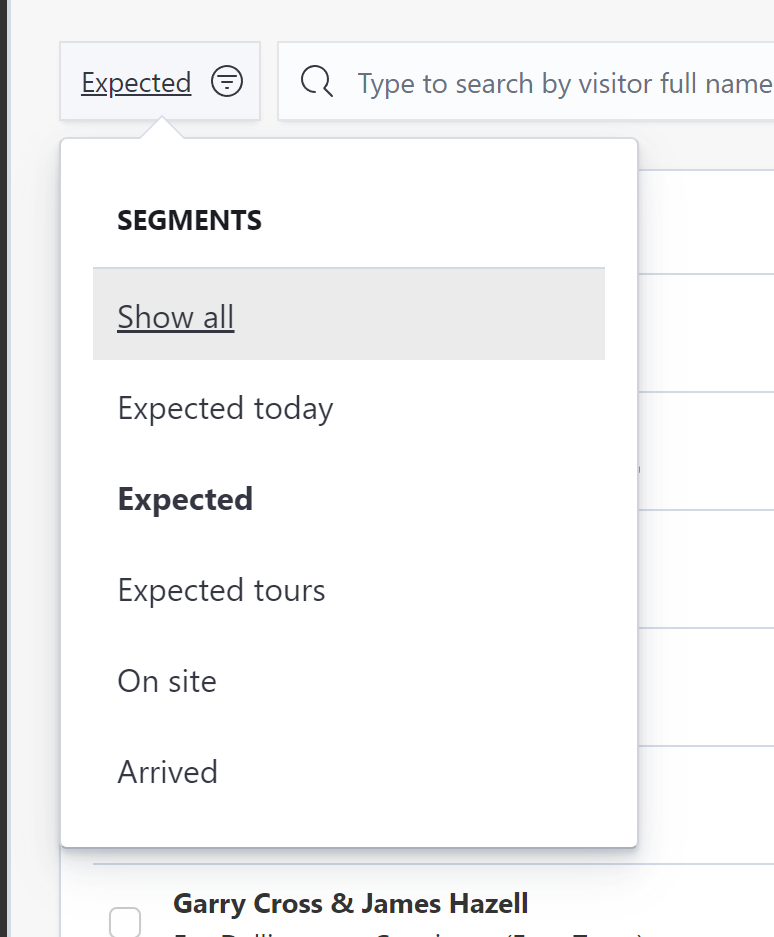 Have more control over how you search your records with V3 of the Nexudus Admin Panel
3. A "Filters" menu includes all the fields each list can be searched by. This menu uses different input types based on the type of data associated with the selected search field. For instance, choosing a date field will allow you to select a date range to search by. 
Even better, for those of you running multiple locations, you are now able to search by several locations at the same time. 
V3 of the Admin Panel makes it easier for you to manage operations from any device
Mobile compatibility
We have made some changes to the vast majority of pages in the dashboard to display better on smaller screens such as mobiles and tablets. Listings now have a new responsive mode that changes rows into cards in order to better accommodate the available width of the screen being used. 
Trends
Last month we published an article about Nexudus' new AI learning capabilities and how the platform will observe your data to give you insights into expected demand for your space. You can access this in Version 3 of the Admin Panel by navigating to the "Trends" section on the side panel.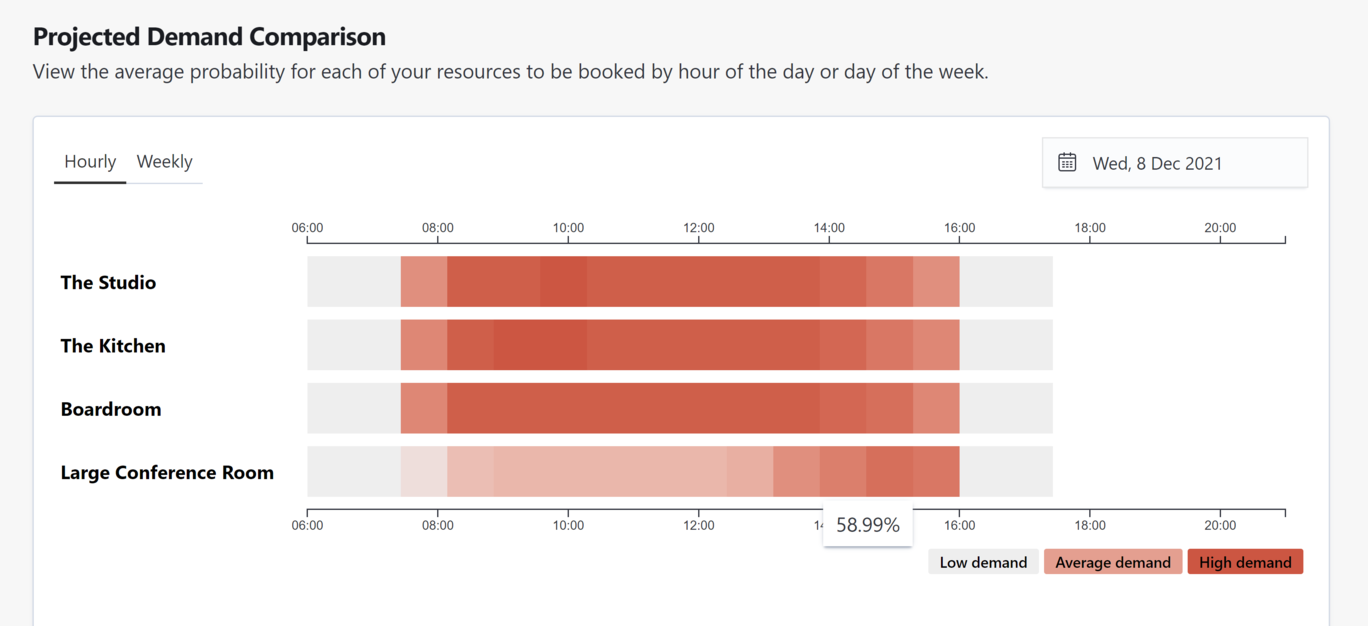 Understand how customers are using your space with the new Trends functionality
As well as learning how your space is used and providing insightful data on the demand for your space based on previous usage, Nexudus will also observe other data sources such as local events, weather and even road traffic to provide an accurate prediction of customer behaviour and demand. 
This is a gigantic leap forward for the platform and is just one example of how we are looking to evolve the platform to give you all the tools you require to understand your customers and how they access your space more efficiently.
This is just a taste of what is to come with Version 3 of the Admin Panel. Keep your eyes peeled for more detailed communications about it, as well as when you can upgrade here on our blog as well as our social media channels.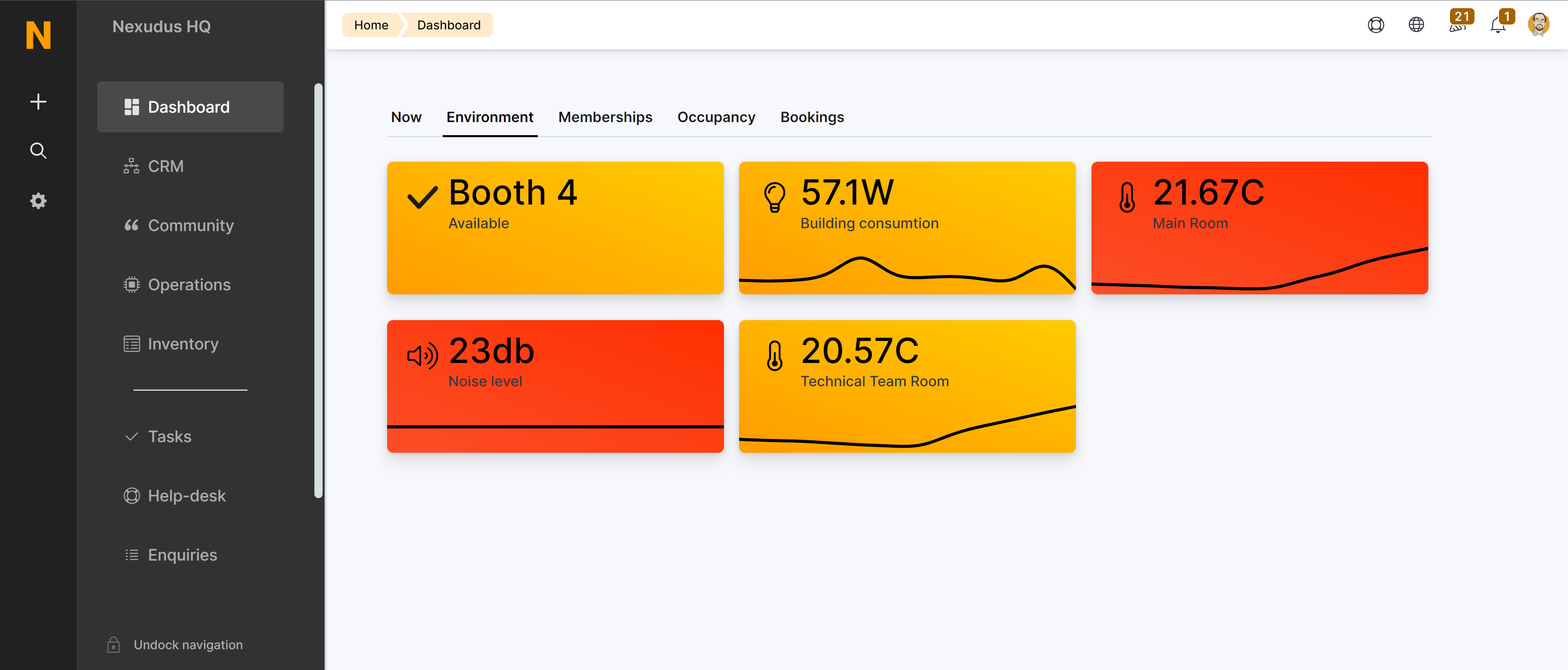 Get a clearer view of team activity and purchases
Sales View
Another update which will be very useful for many of you is the new Sales menu. This new option added to the Team details page will show you the same items you see in the customer details form like contacts, bookings products etc. The difference here, though, is that it displays these purchases for each member of the team, rather than just the single main customer of that team. 
The benefit of this is that you can check and manage the details of every contract in a team much more easily. Viewing team members in this way you can see the information about the customer each record belongs to. 
As increasing numbers of corporations are moving to flexible workspaces, we think this view option will make the process of managing these teams that much easier.  
Improved newsletter editor
You asked and we listened! Version 3 of the Admin Panel has a much-improved version of the newsletter editor. 
The new newsletter editor is easier to use and more intuitive
It will now include a drag and drop editor and gallery of templates to make it easier for you to create eye-catching and engaging newsletters. The improved editor is based on blocks with one or more content columns and provides elements such as buttons, images, heading and menus to choose from. What's more, they are designed to be displayed on screens of all sizes. 
The "Default template" will automatically input the name and address of the selected location sending the Newsletter.
There is also a function that will allow you to preview your newsletter in both desktop and mobile formats. 
Make sure your emails look great on both mobile and desktop
Don't worry, your existing templates can still be loaded using the previous version of the editor, but all new templates will always use the latest version.
This is just a taste of what is to come with Version 3 of the Admin Panel. Keep your eyes peeled for more detailed communications about it, as well as when you can upgrade here on our blog as well as our social media channels.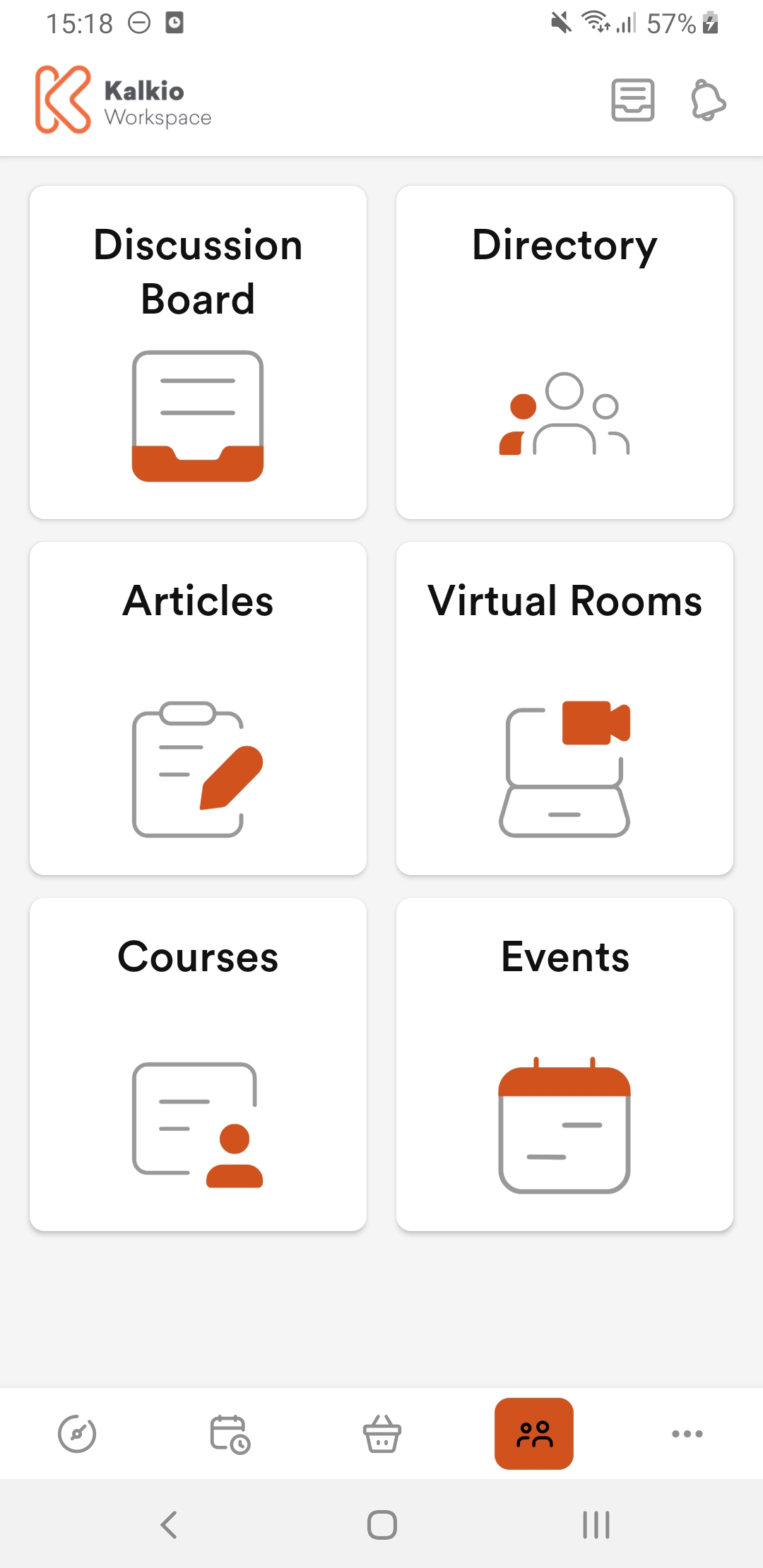 Note: This early look at the new UI is still subject to change
Passport app Version 3 
In what is set to be a year full of exciting updates for Nexudus, we are also working on a complete rewrite of the Passport for Nexudus app. This new version will include updates and improvements across the board, so it really is something to get excited about.
One of the major changes is to update the UI and bring it in line with the latest version of the Members' Portal, which was released last year. This will mean that everything will be unified, looking and working the same way regardless of how your members access the portal, be it on desktop, mobile or through the Passport app. 
With this in mind, features such as Courses and Deliveries, which are currently accessible only through the Members' Portal, will be added to the Passport app when this new update drops. Along with all this are improvements to translations, payments and much, much more!
Keep posted for more updates on this coming soon…  
Keep a watch on our integrations page to keep abreast of all the latest additions
Integrations
As always, our list of integrations is ever-expanding. We are constantly working with partners from around the world to make the Nexudus platform as flexible as possible. We believe that a workspace management software should be able to adapt to the systems that work best for you, which is why you should keep an eye on our integrations page for new additions that could help streamline your workspace's operations. 
We are particularly looking to expand the uber of Access Control systems that are integrated with Nexudus, as well as IoT to help workspace operators streamline and automate their processes even further.
This is just a small taste of what we have to come this year. We couldn't be more excited about what the year ahead holds for Nexudus and feel it will be a great year for coworking and flex spaces globally. 
To make sure you keep up to date with all the latest updates, make sure you follow us on social media and sign up for our monthly newsletter to ensure you don't miss a single update!