Your coworking community is the beating heart of your space, and will essentially determine how successful or otherwise your space is. A happy and engaged community breeds success for your business and can even help you to gain additional members through referrals and online reviews. According to Deskmag, nearly 60% of people choose coworking spaces due to the social and community aspect. This is why it's so important to keep your community and their needs at the centre of everything you do in your coworking space. It's not only about attracting new members to your community though, retaining your existing members is equally important, and ensuring your membership experience is everything it can be will help ensure your membership retention is as high as possible.
What your community wants, however, can be a tricky thing to understand. What works for some of your members might not work for others, as each individual will have different needs and preferences. There are many things you can do that will help you drill a little deeper into your members' desires, and this is what we will cover in this article.
1. First impressions matter
This might sound obvious, but the first impression visitors and prospective members have of your space can be the most significant factor in whether or not they decide to become part of your community. This might not be a revelatory piece of information, but it's something that is quite easy to forget the importance of, particularly when you're running a busy space, with lots of visitors and multiple tours being run on a daily basis. 
Try to put yourself in the position of someone who has never been to your space before and possibly has never experienced a coworking space in their life — what will their first experience of your space be? The ambience of your space, it's design and the demeanour of your staff all play a part in crafting that first impression of your space, so make sure the vibes being transmitted are exactly the ones you want newcomers to experience. This will also mean understanding exactly who your space is for. What you have to offer will not necessarily be what everyone is looking for, so understanding your brand's identity, and who your space is intended for, is another crucial element in making sure your space attracts members who are a perfect fit for your community.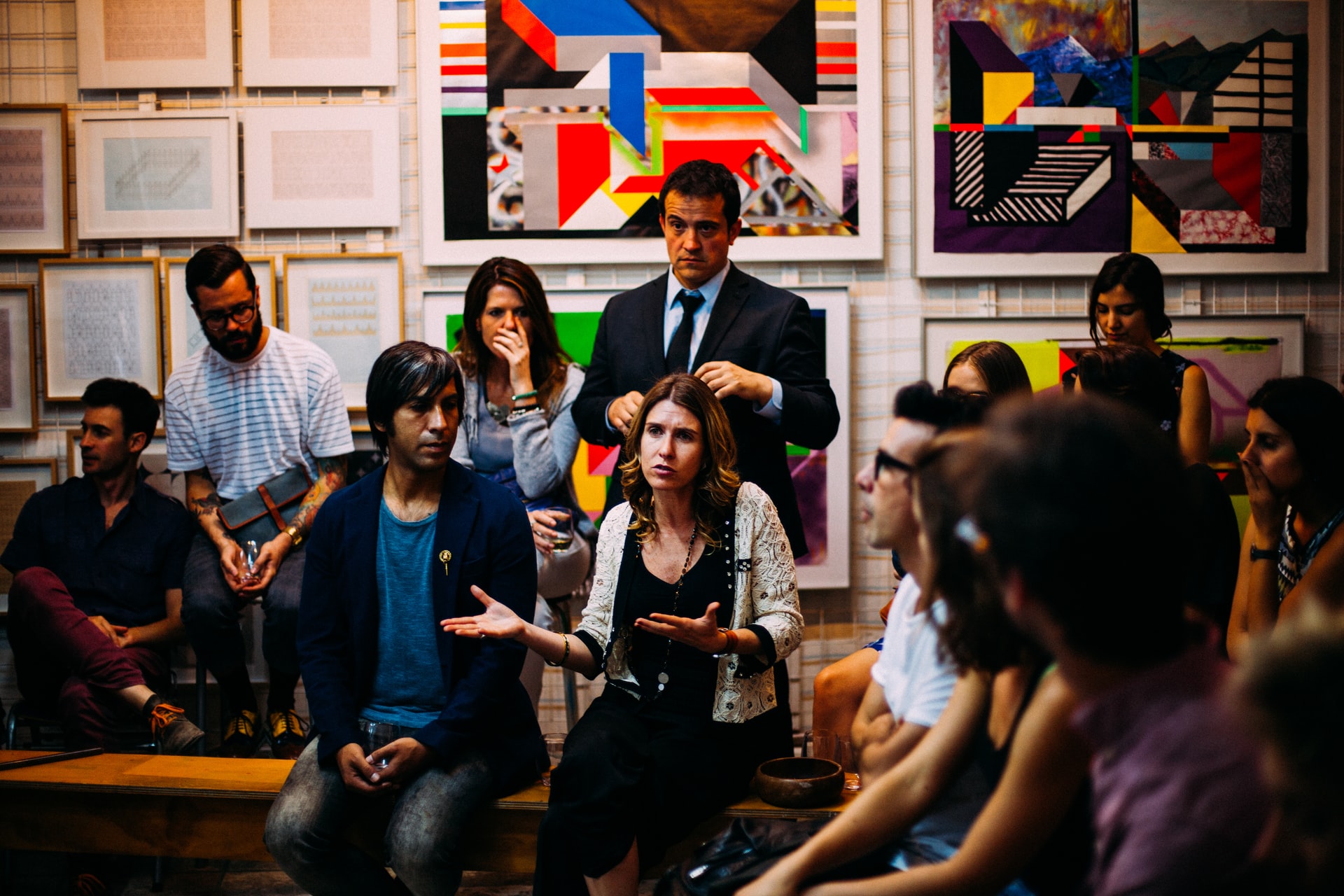 2. Listen to your community
Nobody knows what your members want better than your members themselves. This is why it's always best to get this information directly from the horse's mouth, so to speak. People like to feel heard and that their opinion matters, so asking your community what they think of your coworking space on a regular basis can be a huge driver in their overall happiness, which should, in turn, lead to greater membership retention. 
There are multiple ways to get opinions and feedback from your members, and many of you might already be doing them. Sending out customer review surveys on a semi-regular basis is a great way to understand what your members think of your space, and identify which areas could do with some improvement. The Nexudus platform allows you to set up surveys directly from the Admin Panel, and will automatically generate handy reports to save you collating all your responses manually. Obviously, not all of the responses you get will be realistic or achievable, but it will allow you to identify trends among your community that might help you improve the member experience of your coworking or flexible workspace.
If you want to adopt a more analogue approach to acquiring feedback, you could put suggestion boxes around your space. Some members of your community might feel more comfortable providing feedback in an anonymous way, which could lead you to receive more honest, and thus, more helpful feedback. An even simpler approach would be to talk to your members directly. Sitting down with them over a coffee in the kitchen or break area could be a lovely personal approach to gaining valuable insights from those in your coworking community. 
Alternatively, you could run a community Town Hall event every few months. Having an open forum where you can have a direct dialogue with your members is a fantastic way to gain insights into what your community really thinks about your space. It also provides them with a personal and interactive environment where members can engage with one another and feel like you truly care about and value their opinions. Sadly, it might not be possible to hold these Town Hall events in the current circumstances, but there is certainly the opportunity to hold them virtually. This would also be a great way to keep your members engaged at a time where they might be unable to physically be in your space. 
3. Understand how your space is being used
What was working for your space initially might not be working as well today. That's why you should always keep abreast of how your community is using your coworking space. For example, are certain meeting rooms being used more than others? Are some of your resources consistently oversubscribed while others are not being used on a regular basis at all? It's this kind of information that can help you understand what changes you can make to your coworking space that will have a tremendous impact on the experience of your community. For instance, your space's meeting rooms might be quite small, which may not suit the needs of your community in a post-covid world. Combining these smaller meeting rooms into some larger ones could massively improve the viability of your space when your members return to the office. 
The Nexudus platform's reporting tools offer you incredible insights into how your community uses your coworking space. If you aren't already making use of this feature it is well worth giving it a go. From this, you might gain some valuable insights that truly surprise you, and could even lead you to reimagine your space in ways you hadn't previously considered. With Nexudus Explore, you have the option to fully customise your analysis in a way that makes the most sense for your space, or alternatively, you can make use of its powerful, out-of-the-box reports.
4. The small things matter
It's all too easy to focus too much on the big picture and as a result neglect the little things that can end up having the biggest impact on the retention of your members. Don't forget, the primary reason your members are in your space is to work — which is why it's imperative you create an environment that allows your community to be as productive as possible. 
These things could be as small as a wobbly desk or chair, or maybe a certain area of your building where the WiFi connection is a bit too slow. Your members might be okay with ignoring these issues when they crop up once or twice, but eventually, it will start to have an effect on their feelings towards the space as a whole. Particularly at a time when the coworking marketplace is so crowded, it's becoming increasingly easy for your members to find an alternative to what you are offering them — especially when contracts are more flexible than ever! This is why it's essential to focus on even the smallest of issues and to convey to your members that there is no issue too small for them to raise. 
The best way to iron out any small issues in your space is to really encourage your community to report problems to your team as soon as they arise. The help desk is the best way for you and your team to deal with these issues as quickly as possible, so making sure your community knows how to report issues through this feature is key in membership retention, and keeping your community happy and productive.
5. It's not all about the amenities
There are of course a wide range of reasons why your community loves your space, but it is almost certainly not solely based on the amenities you provide. Sure, everyone loves free stuff, and having access to free snacks, drinks and the like might be a significant driving factor behind why your members have chosen your space over the many alternatives that are out there. Bear in mind, though, that delivering a better membership experience for your coworking community is about more than just giving out freebies. Over and over again, successful coworking spaces cite community engagement as the driving factor behind their achievements. 
At the end of the day, feeling part of a community is what coworking spaces have over the many other alternatives out there. Being able to engage with other like-minded, hard-working individuals is, for many, the most stimulating and exciting aspect of coworking. This is why focusing on building and nurturing your community can be the single most important factor in driving the improvements to your members' experience. 
Let's not forget, this can also be the most difficult part of running your space. Obviously, it's easier to lay out a smorgasbord of complimentary snacks, or free drinks than it is to create a truly engaged and stimulated community, which is why spending time focussing on fostering your community and encouraging their engagement should be at the centre of everything your space does. So, run community events (which will, sadly, most likely be virtual for the time being), keep your members up-to-date and engaged through your Members' Portal, and above all, make your members feel cared for.