When you have spent long enough in a particular industry, it's sometimes funny, and sometimes interesting to take a look back in time at the things you once wrote or thought about the industry. Flex and coworking spaces have become instrumental in reshaping how we approach the future of work, not only for the coworking community but for the entire workplace industry. Back in 2016, we delved into the emerging trends of the coworking industry in the article, "Coworking: What Can We Expect in 2016?" Today, 7 years on, in 2023, we've seen some of the trends outlined in the article become a reality, and that too, globally, and they are most definitely shaping the #futureofwork. We revisited the article to explore how the coworking movement and flex workspaces have evolved and how they play a crucial role in shaping the future of the workplace. 🚀 
1. Embracing Remote Work and Flex Workspaces: 
The #futureofwork is undeniably tied to remote and hybrid work, and flex workspaces are at the forefront of this revolution. The coworking community has been discussing, for years, the rise of remote work, digital nomads, coworkation or other trends where professionals gain the freedom to work from flexible locations. As the world adjusted to the pandemic-induced remote work in recent years, the demand for agile workspace solutions also soared. Fast forward to 2023, where flex workspaces and coworking spaces are essential in providing environments for remote teams and independent professionals. 🏢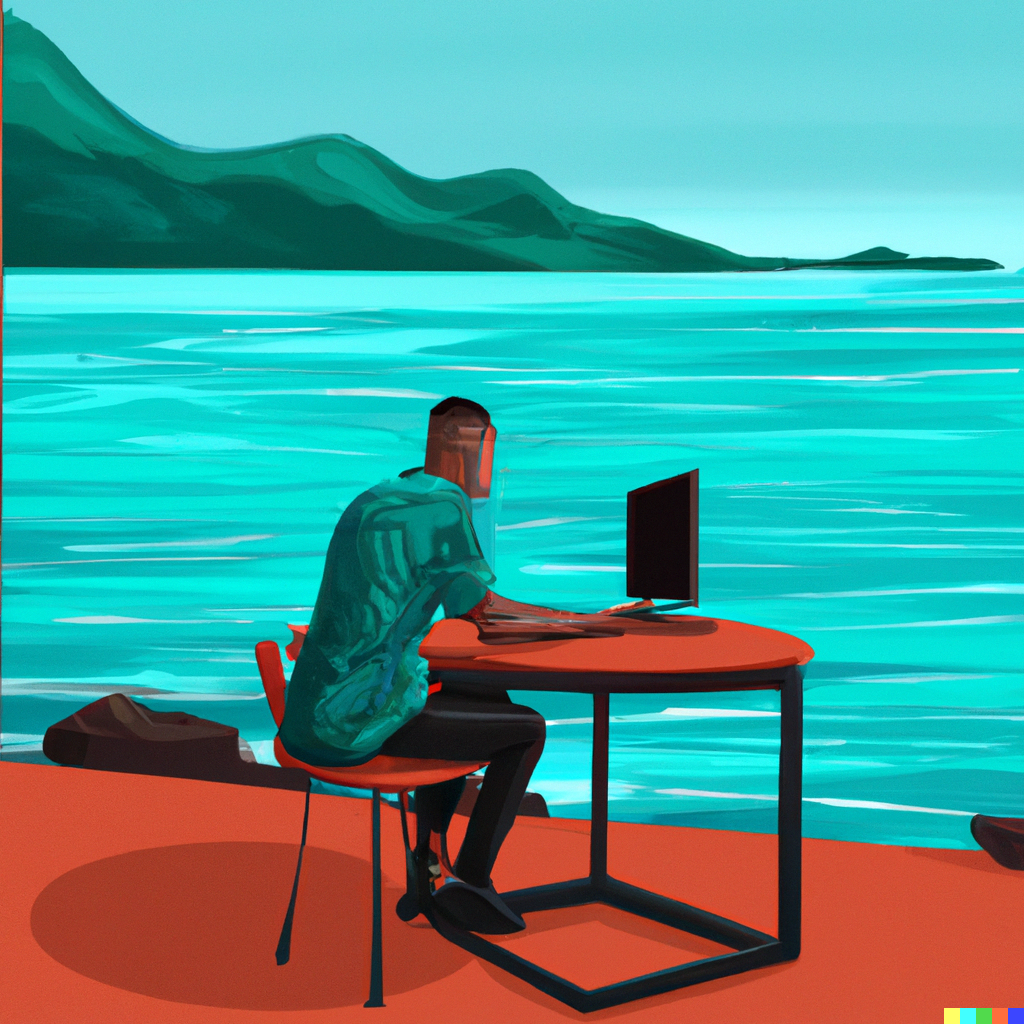 Remote worker - Image generated by Dall-e 
2. Corporate Transformation through Coworking: 
The coworking movement has not only been embraced by freelancers and startups but has also sparked a corporate revolution. The #futureofwork is witnessing a significant shift as more businesses adopt coworking spaces to cultivate agile work environments. Multinational companies have recognised the value of coworking in reducing overhead costs, fostering innovation, and promoting collaborative work cultures. In 2023, the trend/adoption of corporate coworking now stronger than ever. 💼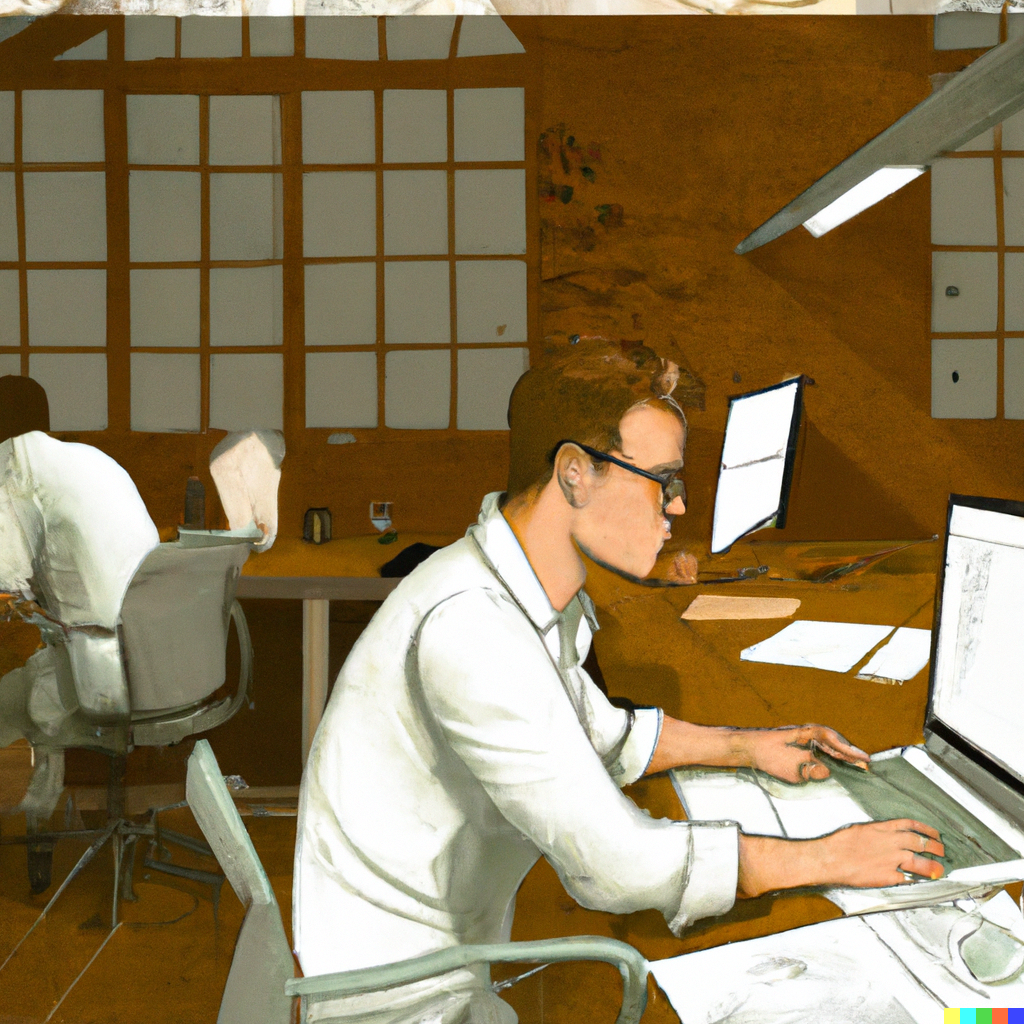 Coworking Space - Image generated by Dall-e 
3. Community - The Heart of Coworking: 
In the #futureofwork, the emphasis on the community remains a key driver for success in coworking spaces. As highlighted in the 2016 article, coworking thrives on creating strong communities, encouraging collaboration, and facilitating meaningful connections among members. In 2023, coworking spaces continue to excel in building vibrant ecosystems, hosting regular events, workshops, and fostering a sense of belonging and growth for all. 🤝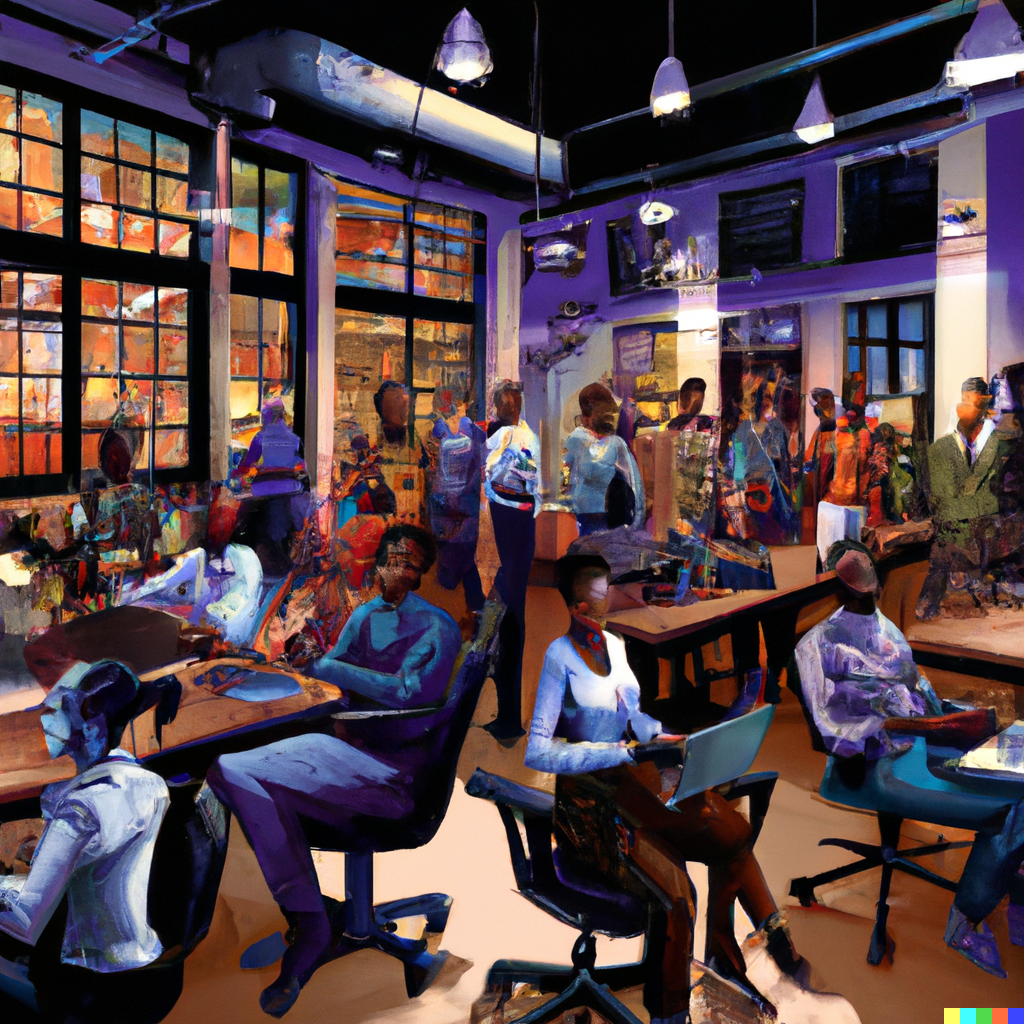 Coworking Members - Image generated by Dall-e 
4. Niche and Industry-Specific Coworking Spaces: 
The coworking landscape in the #futureofwork has evolved to cater to specialised needs, thanks to niche and industry-specific coworking spaces. In line with the 2016 article, these spaces have flourished, serving tech startups, wellness practitioners, creative industries, and various other demographics. 🎯 
5. Technological Advancements Driving Coworking: 
As technology continues to reshape the #futureofwork, coworking spaces are quick to adapt and integrate innovative solutions. The 2016 article accurately anticipated the increasing use of technology to enhance coworking experiences. Although there's still plenty of room to incorporate technology in coworking and flex workspaces, in 2023, we witness a tech-driven coworking landscape, featuring seamless member onboarding, smart access control, advanced room booking systems, and collaboration tools or AI-powered helpdesk systems. These technologies streamline operations and elevate tenants' experiences. 📱💻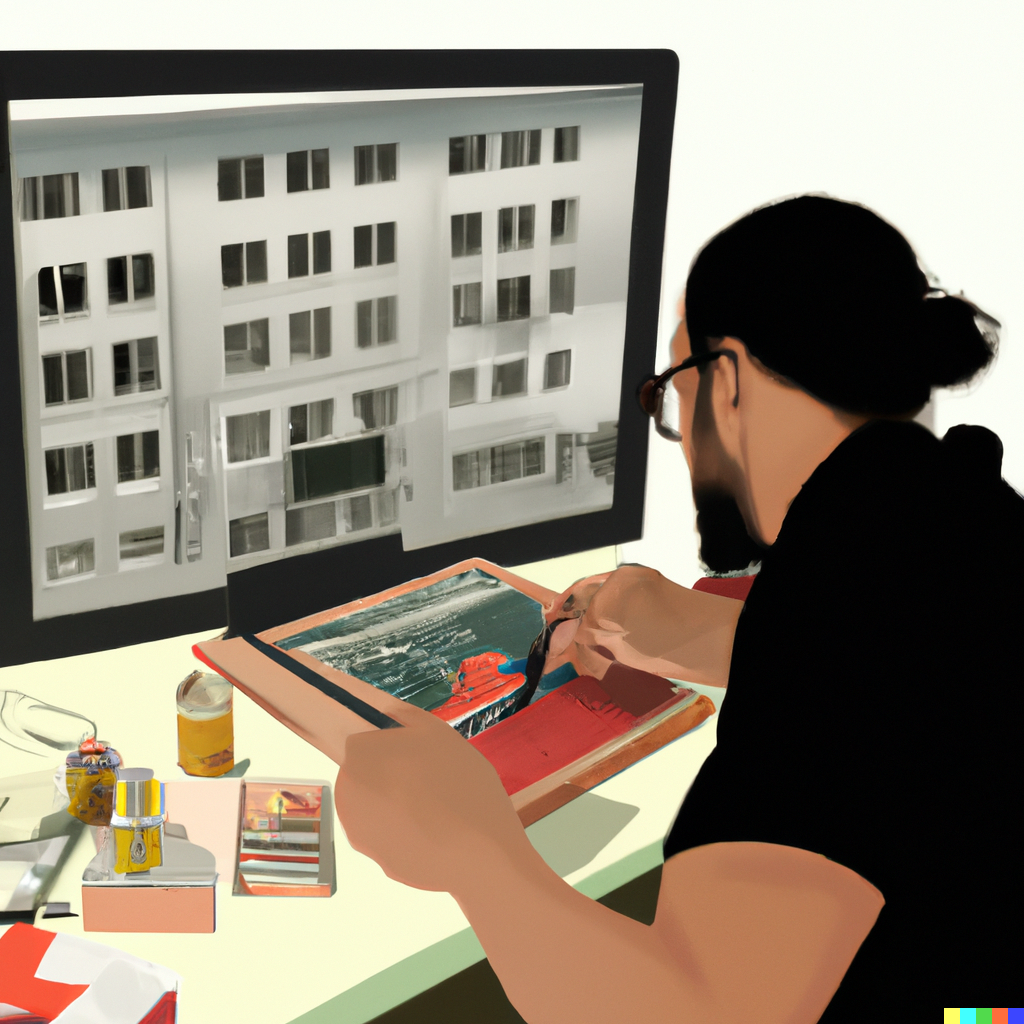 Makerspace - Image generated by Dall-e 
The future of the coworking and flex industry is poised for exciting changes and innovations in the coming years. Enhanced technological integration, hyper-personalisation, and a member-centred approach will be keys to the industry's future, take our word for it! Operators will focus on sustainability, fostering global connectivity, and promoting wellness initiatives. Evolving workspace designs will prioritise flexibility and creativity. Overall, the coworking and flex industry will continue to shape the #futureofwork. 🚀🌟 
For more coworking trends and insights head over to FSO and keep an eye out for yet more Nexudus articles where we look to the next 7 years and beyond!