With technology being what it is today it seems that every aspect of our daily lives is becoming 'smarter'. The vast majority of us now carry smartphones, have smart TVs and there are even smart home appliances such as smart fridges and smart toasters. This 'smartening' of all aspects of our lives does not exclude buildings either. Smart buildings are becoming increasingly common and can be defined as any building that leverages technology to automate daily operations.
The important thing to bear in mind is that these systems dont need to be put in place when a building is constructed. There are loads of systems out there that integrate directly with your workspace management software, that can help turn your ordinary building into a smart building. So, let's get started and go through a few of the best systems to integrate with that can really smarten up your building.
1. Unifi.id
Unifi.id is a complete automated movement intelligence system. It's able to identify all members currently in your workspace on a zone-by-zone basis, giving you the ability to send automated alerts and communications to any mobile device when necessary.
Unifi.id is able to achieve this through their RFID Smart Cards, which are embedded with your current access control technology. These Smart Cards can be detected at long distances, meaning users of your space won't have to touch their cards to a reader as doors will automatically open if they have the necessary access provisions.
There are loads of benefits to this system, for example, unifi.id's system gives you unprecedented insight into how your space is used through their reporting tools. In addition, if there happens to be an emergency in your space, not only can you send automated evacuation notifications, but you will also be notified of anyone left inside your building.
Check out their video below to discover more about how unifi.id can turn an ordinary building into a smart building.
2. Smartalock
Smartalock's smart locker system allows users of your space to open lockers by scanning the QR code or tapping their mobile device to a Nexudus Automation Tile. This seamless integration with Nexudus ensures unparalleled ease of use, especially when compared to traditional office locker systems.
Not only is Smartalock a fantastic way to automate the assignment and use of lockers, but they also have impressive environmental credentials. Built using recyclable plastics and environmentally sustainable materials, Smartalock ensures negative impact on the environment is kept to an absolute minimum. In addition, they also have ultra-low power consumption, which is not only good for the environment but also reduces any downtime or maintenance making the ongoing upkeep of your smart lockers that much easier.
Discover more about Smartalock and how to integrate it with Nexudus by visiting the article on our Knowledge Base.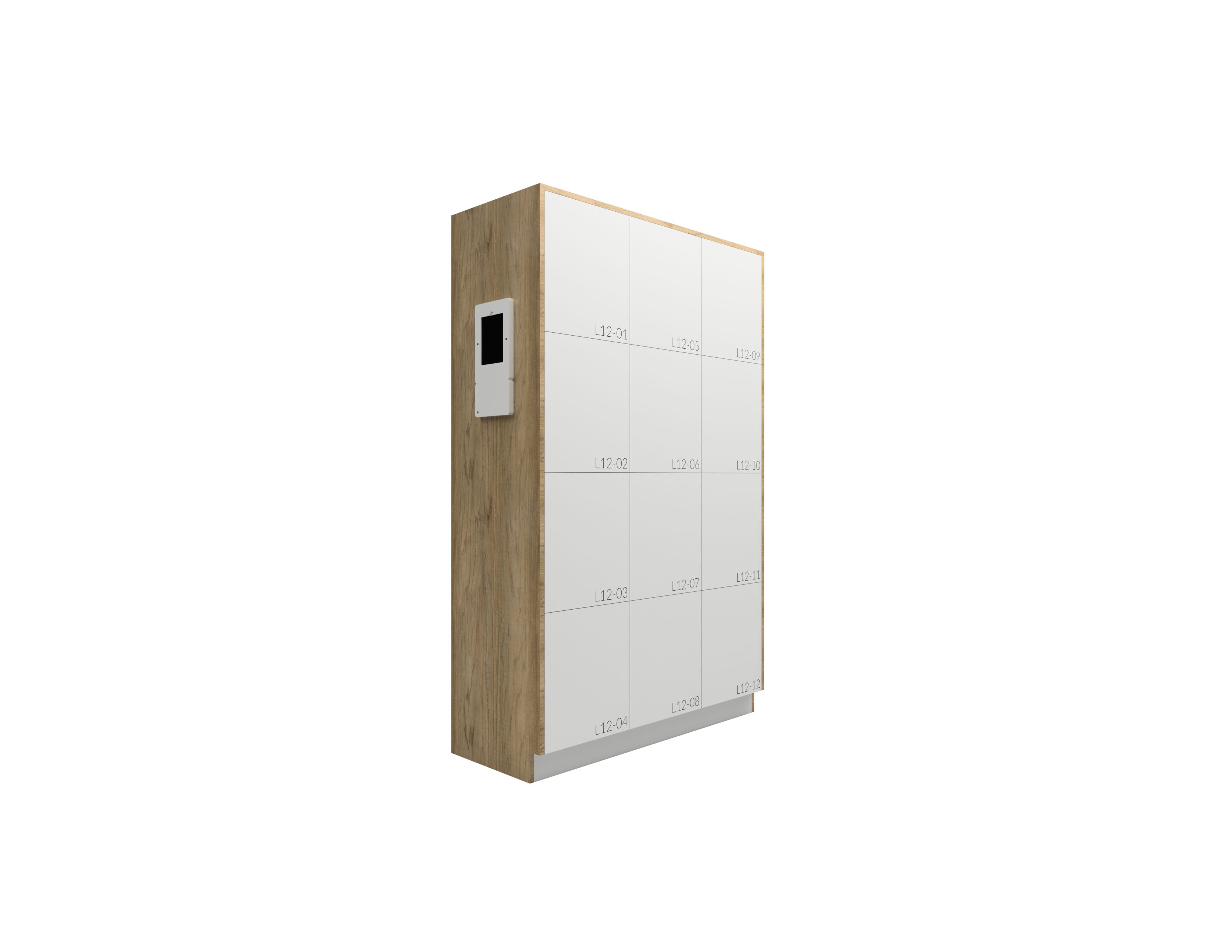 3. NexDelivery
Here at Nexudus, we also provide native systems that can help turn your space into a smart building. One such feature is NexDelivery, which makes the entire process of delivering mail to your users simple, fast and effective.
When a delivery arrives, all you will need to do is scan the label with a smartphone or tablet running the NexDelivery app, and upload the image to Nexudus. The app will automatically process and recognise the user's name and send an automated notification alerting them of their delivery. If the name on the delivery does not match the name in your records, you can simply assign it to the correct user manually.
What's more, NexDelivery is included in the cost of your Nexudus subscription, so comes at no extra cost to you or your members. Discover more about NexDelivery and how it can automate mail handling in your space by checking out our detailed guide here.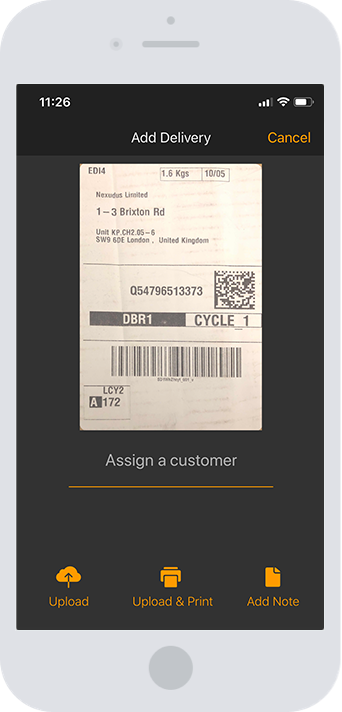 4. TopBrewer by Scanomat
Want barista-style coffee on-demand in your coworking or flex workspace without the hassle? Well, that's exactly what TopBrewer by Scanomat provides! Users of your space can select and customise their drink using the iPad connected to the system, subsequent charges will automatically be added to Nexudus and will appear on their next invoice.
The sleek design means it can fit into even the most design-conscious of spaces and frees up space in your kitchen area with its under-the-counter design. This means you can say goodbye to those clunky, boxy coffee machines of the past.
By installing TopBrewer machines you can provide your users with a smart coffee system that provides top quality coffee by simply scanning a QR code. Discover more about how to integrate TopBrewer with Nexudus in our Knowledge Base article.
As you can see, there are lots of different ways to level up your coworking or flex workspace into a smart building. Each of the systems we have covered here can be fully integrated with your workspace management software, helping not only to streamline your day-to-day operations but also to provide the best possible experience for your members.
Subscribe to our monthly newsletter below and follow us on LinkedIn to make sure you don't miss any updates or guides on how Nexudus can help you to level up your workspace even further.