March is the UK's Women's History Month – and with us celebrating International Women's Day today, Wednesday 8th March, we couldn't think of a better time to launch our female-focused coworking spaces article.
Female-focused coworking communities provide women with the opportunity to meet other like-minded entrepreneurs; peers who can provide support and advice on funding, marketing, employment and everything else that comes with growing a successful business.
Coworking operators around the world are creating successful female-focused physical and virtual spaces to help female founders thrive. Here are 10 of the best. 
1. Hera Hub
With locations across the US, Hera Hub is a coworking space and business accelerator for women, and is often cited as a pioneer of female-focused coworking. The focus is on supporting members through a winning combination of education, mentoring and collaboration.
Hera Hub's founder, Felena Hanson, explains that female-focused coworking is all about making the business world more equitable. 
"We're female-focused not to be exclusionary but because women helping women makes good business sense," she said in a CNBC article. 
"Women have long operated in a business world we didn't create. So many women feel like outsiders in various industries that it's great to create room where our needs come first."
Facilities-wise, the operator's office environments provide members with a professional and productive space that contains everything they need to kickstart their projects and scale them. 
Hera Hub has been growing since 2016 through a collaborative licensing model, and currently has nine locations in the US. Members can make connections with other business experts and access educational workshops. 
2. The Coven
The Coven is an inclusive coworking community for women, non-binary and trans people. 
As well as its two physical locations (in Minneapolis and St Paul), it's host to a vibrant virtual community. Virtual members gain access to a private app with community boards, job postings and a schedule of virtual community events.
The coworking locations are designed with physical and psychological safety in mind. They are even helping to remove the barriers entrepreneurial parents face by offering on-site childcare facilities to members at the St Paul site. 
Photo Credit: The Coven
3. Make Lemonade
Toronto-based Make Lemonade is a coworking space dedicated to creating an inclusive community of women-identified people supporting each other to "get.sh*t.done". Make Lemonade welcomes people from all backgrounds, is LGBTQ+ friendly, and encourages everyone to be themselves. Their founder, Rachel Kelly, created Make Lemonade because she "was tired of hopping from coffee shop to coffee shop with dodgy wifi and limited seating", her mission was to "create an office space that lived inside my imagination." Their design-focused space is certainly 'gram worthy, offering an inspiring work environment, unlimited lemonade, and a welcoming community! 
As well as their physical coworking space, the Make Lemonade community is a virtual offering for people around the world. The Get Sh*t Done Club, provides its members with weekly community calls, listing on their directory as well as a private Slack workspace. Make Lemonade is more than just a coworking workspace, but a true community that supports and empowers its members to "live their dreams".  
Photo Credit: Make Lemonade
4. One Roof
One Roof is more of a movement than a space – at least for now, anyway. 
Interestingly, the concept began life as a pop-up coworking location in an Airbnb mansion in St Kilda, Australia. In just under a week, the team welcomed almost 500 women coworkers. That's when they knew they'd hit on something special. 
Following the success of the pop-up experiment, One Roof opened a coworking and event space and quickly became known as the country's leading operator for women. The space played host to over 20,000 people every year over a 4-year period and was a hive of activity and community. 
Due to development plans, One Roof had to move out of its building in 2019, and although the team managed to secure another site, Covid-19 put the project on a hiatus. So, the team quickly pivoted to create a new digital membership and have since hosted the largest virtual female founder pitch night, as well as over 100 bespoke virtual events.
"One Roof is a fantastic emerging, virtual community for female business owners, remote workers and solopreneurs. The quality of members is amazing and I love the diversity of events. I highly recommend this membership if you want accountability, personal growth, and to feel a part of a like-minded crew."
— Kate Kendall, Founder of CloudPeeps, Indie Labs & Atto
5. Cuckooz Nest
This London-based coworking and childcare facility was created by parents, for parents. As well as access to a dedicated desk or hot desk, members can leverage Cuckooz Nest's flexible on-site nursery. Flexible nurseries are still a rarity, so this concept is proving incredibly popular with working mums and dads alike. 
Cuckooz Nest also helps mums transition back to work after maternity leave by allowing them to be near enough to their babies to breastfeed or read them a story throughout the day. Hours are flexible and the nursery hosts fewer children than traditional ones.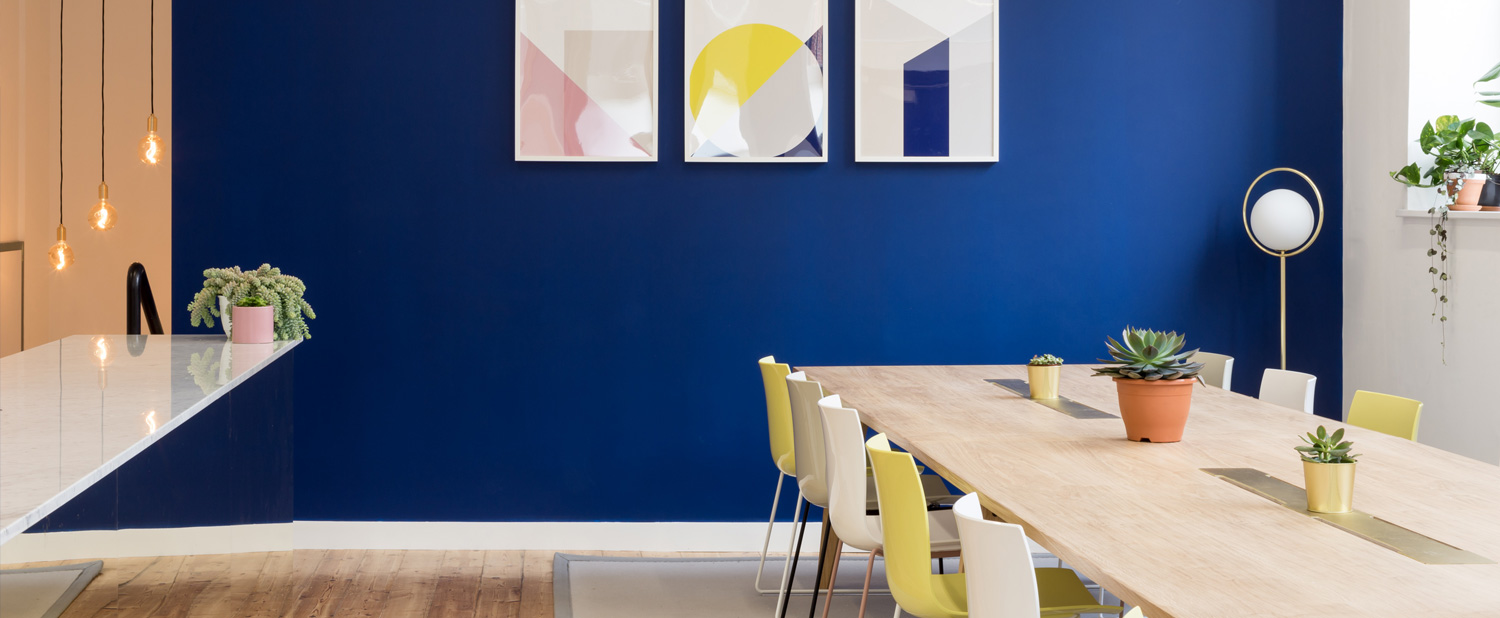 Photo Credit: Cuckooz Nest
6. BLOOM by Jumpstart
BLOOM isn't designed exclusively for women, but it is a "female-friendly" coworking space. It hosts workshops, pitching nights and a variety of other events for female entrepreneurs. 
The BLOOM brand was masterminded by Jumpstart, a provider of outstanding serviced offices in Hong Kong and Shanghai. It boasts over 15000 members. The operator's BLOOM offering is helping the locations in which it operates meet the growing market demand for flexible coworking space.
7. Hervana
Hervana is a female-focused shared workspace in Vancouver that is centred around knowledge sharing and community. Members can choose from monthly or hourly plans, and take part in workshops, talks and networking events that are specifically designed to help women overcome business challenges. 
HerChats at Hervana is the operator's monthly breakfast club. Each month, a special guest takes to the stage to share their story and expertise with members, who can ask questions and use the event as a networking opportunity.
Hervana's founder, Meredith Garritsen says: "Hervana members love the supportive, and inclusive feeling here. There's always a talk or workshop happening to connect with other members and learn something new, and the location is really convenient."
8. Trehaus
Trehaus in Singapore is another family-friendly coworking space. 
It's the brainchild of Elaine Kim, a medical doctor, entrepreneur and mother of three; Elizabeth Wu, an educator, entrepreneur and also mother of three; and Tjin Lee, managing director and founder of the award-winning Mercury Group.
Like Cuckooz Nest, Treehaus enables members to bring their young ones to work by offering top quality, flexible childcare facilities. They even run a "Silicon Valley-inspired" preschool which focuses on building character and future skills.
9. Women Led Ventures 
Women Led Ventures in Tel Aviv has curated a community for female tech founders. Members can access vital tools and resources for business growth, including a coworking space, mentorship, workshops and strategic partnerships.
The community comprises more than 250 female entrepreneurs across a range of tech sectors – from cybersecurity and fintech to e-commerce and mobile navigation. The goal? 
To increase the number of female founders in the startup scene. 
10. CoWomen
Located in Berlin's Mitte district, CoWomen is Berlin's first coworking space specifically geared towards women's requirements. Owing to the success of the first location, they opened a second in Heidelberg in southwestern Germany. 
The idea for the space was born when co-founder Hannah found herself struggling to find a place that would accommodate her newborn son, Henry, and herself. With the help of fellow co-founders Sara and Kat, she decided to take the plunge and establish somewhere herself. 
CoWomen in Heidelberg is managed by Johannah. She'd set up her strategic communications consulting agency, Plan W, a few years prior to opening the space, so understands what it takes to get a successful business off the ground.
Coworking in Berlin Mitte. Photo Credit: CoWomen
Women-focused coworking is here to stay!