The integration between Nexudus and QuickBooks Online allows you to make use of the wide range of features and systems offered by QuickBooks Online.
You can easily transfer invoices and financial details directly from Nexudus into the accounting software.
Easy to use payroll functionality
Sort payslips, pensions, and statutory pay, all in one place.
Accounting on-the-go
With remote access capabilities, you can access your accounts wherever you are.
See how your business is doing in less than 30 seconds
With the QuickBooks Online dashboard, you can see the state of your business's accounts with just a glance.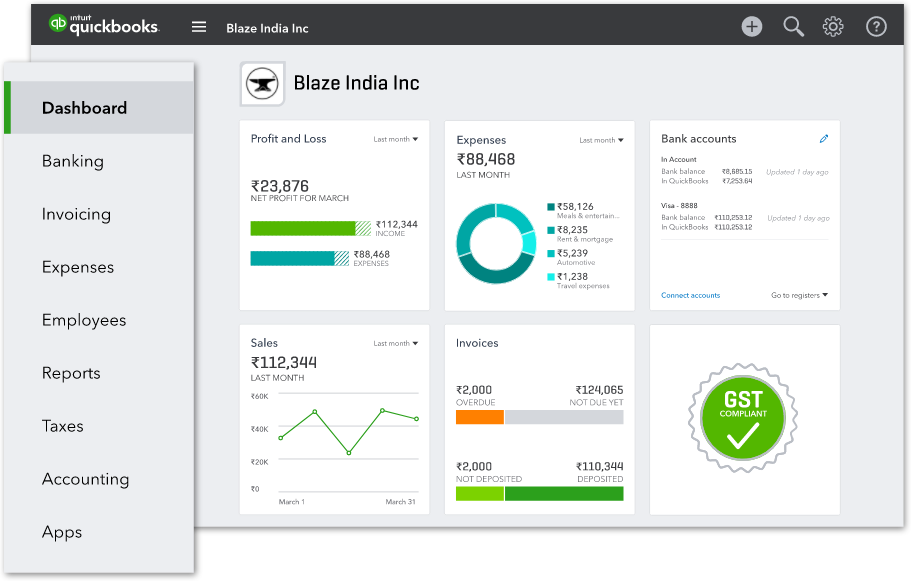 About QuickBooks Online
QuickBooks Online provides web-based accounting software allowing you to automate day-to-day bookkeeping tasks.
Deal with your payroll
Invite your accountant or bookkeeper to QuickBooks Online to help you meet all your financial obligations.
Get Started
If you have any questions regarding the integration between Nexudus and QuickBooks Online, take a look at QuickBooks Online's dedicated article in our knowledge base or contact our support team with any questions you may have about setting up the integration.