Okta is an access management platform that helps your customers log in to the Members Portal and Nexudus apps using secure customer authentication.
Once you've integrated Okta with your Nexudus account, your users are able to log in using the same credentials they use to access your organisation's network.
Make life easier for users
Allow users to sign in using details from other identity providers such as Microsoft, Google, and Facebook.
Two-Step Authentication
Add an extra layer of security for your members with two-step authentication.
Automatically provision new users
You can allow users to sign in using an Identity Provider, which will automatically create an account for them in Nexudus as a contact.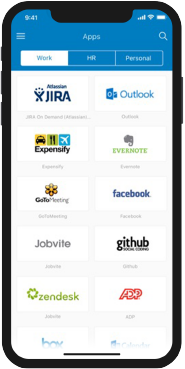 About Okta
Okta is a platform to secure users' identity, their software, and APIs sign in, authorise and manage your users.
Trusted provider - Okta is used by over 100,000 organisations, giving you peace of mind in their security.
Cultivate trust from your users - using Okta can help foster trust among your users that their information is secure from attackers.
Get started
If you have any questions regarding the integration between Nexudus and Okta, take a look at Okta's dedicated article in our knowledge base or contact our support team with any questions you may have about setting up the integration.