The integration between Nexudus and Avigilon allows you to designate how members access your space determined by their specific membership plan.
By integrating the two systems members will automatically be assigned access to your space whenever they purchase passes, make bookings or rent desks and offices. Members will then be able to access the areas of your space to which they are entitled by using access cards.
100% browser-based
All Avigilon access control systems are entirely browser-based so require no software installation.
Scalable access control solution
The Avigilon access control platform scales to the changing needs of your business due to its flexible solutions.
Make use of existing hardware
The Avigilon access control management system allows you to use existing hardware, allowing you to capitalise on company investment.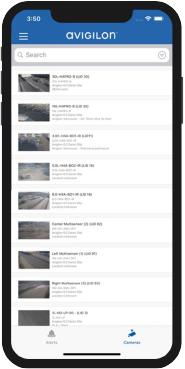 About Avigilon
Avigilon provides access control and video surveillance products to ensure the physical security of your space.
Cloud-based - provides remote access and instant management to protect your premises and its members.
User friendly - have important system operations at your fingertips at all times.
Get started
If you have any questions regarding the integration between Nexudus and Avigilon, take a look at Avigilon's dedicated article in our knowledge base or contact our support team with any questions you may have about setting up the integration.