Nexudus was recently featured in a report put together by Software Reviews on Space Management software. Their reviews are entirely based on customer reviews, showing the practical capabilities of the various different workspace management platforms by asking those who use these products on a daily basis.
These in-depth surveys they carry out, rank each provider on a wide range of capabilities. Each of these different categories is then collated to assess the overall top space management providers.
We are thrilled to have been ranked as the Top Provider in no less than five categories assessed and have subsequently been ranked as the overall top provider. This means an awful lot to us, not least because these scores are based on reviews coming directly from our customers, whose opinions matter so much to us.
So, let's take a closer look at the report and see how Nexudus performed…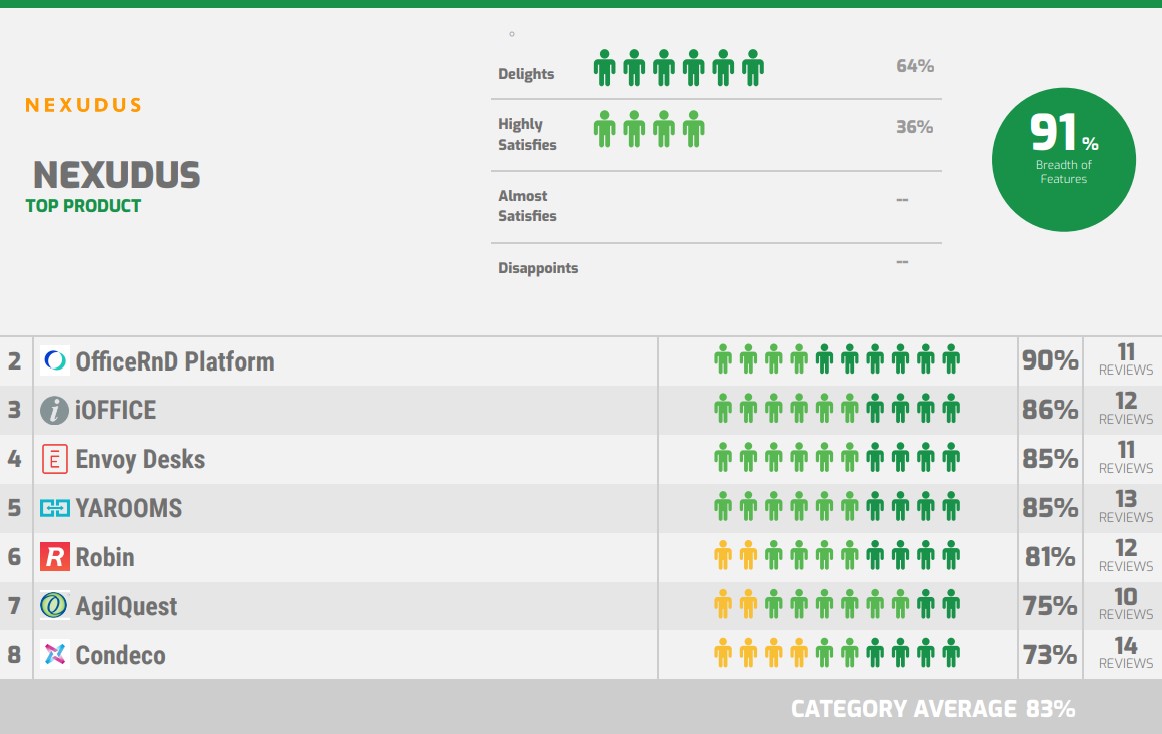 Breadth of features
Here at Nexudus, we pride ourselves on the wide range of features that our workspace management platform provides for our users. We have always aimed for Nexudus to be an end-to-end solution, and as such are always working hard to make our features as comprehensive as possible.
We work very closely with our customers and listen to their thoughts about how the platform can be improved. This means that many of the updates we make are based on the feedback we get from workspace operators who use our platform every single day. We couldn't be happier, therefore, that our customer surveys for this report helped us get rated as the top space management provider for our breadth of features.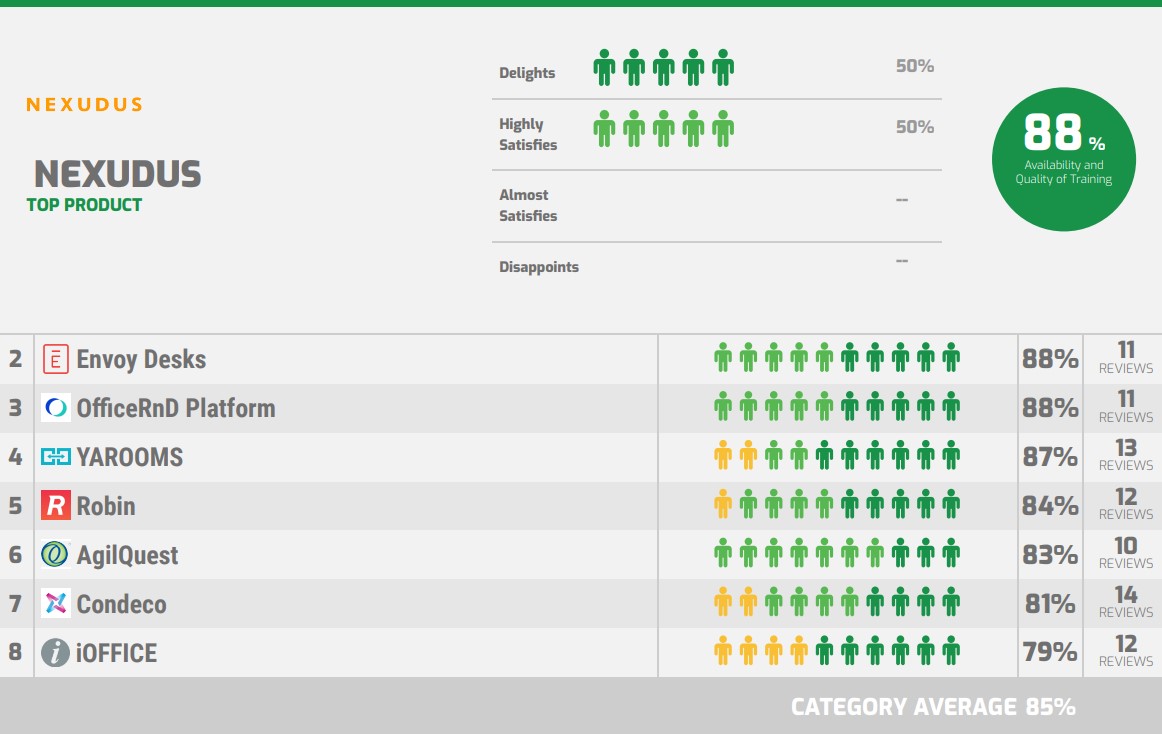 Availability and Quality of Training
It's only right that a space management platform with such a wide breadth of features should also have comprehensive and top quality training materials to go with it. That's why we work so hard to make sure all our customers have access to easy to understand and easy to access detailed training.
This training comes in multiple forms, namely, our Knowledge Base, a repository of instructive articles on every aspect of the Nexudus platform. This repository is updated on a regular basis as new features and integrations are released, meaning users will always have the information they need to make the very most out of Nexudus.
As well as this, last year we launched the Nexudus Academy, which consists of a number of in-depth training courses, tailored to specific roles within each coworking or flex workspace, meaning there is a course for each member of your team. Nexudus Academy courses also come with the optional addition of contact time with our expert Support Team, giving an opportunity for customers to learn directly from people who field customer queries on a daily basis.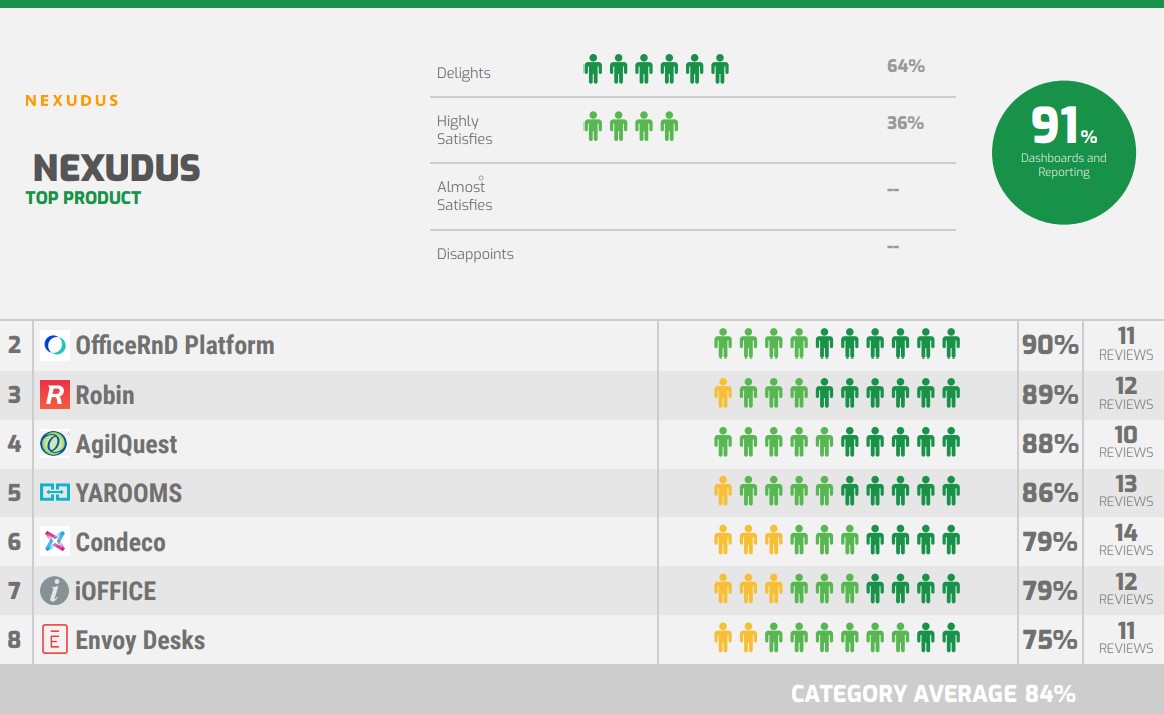 Dashboards and Reporting
We know that being able to track the performance of your coworking or flex workspace is vital for any operator. Indeed, we recently published an article on five essential KPIs to see how your workspace is doing. In terms of the Nexudus platform itself, we have also ensured that there are fantastic native reporting tools to highlight exactly what you need to know about how your space is operating
With this in mind, it's incredibly gratifying to have been ranked the top space management provider for Dashboards and Reporting.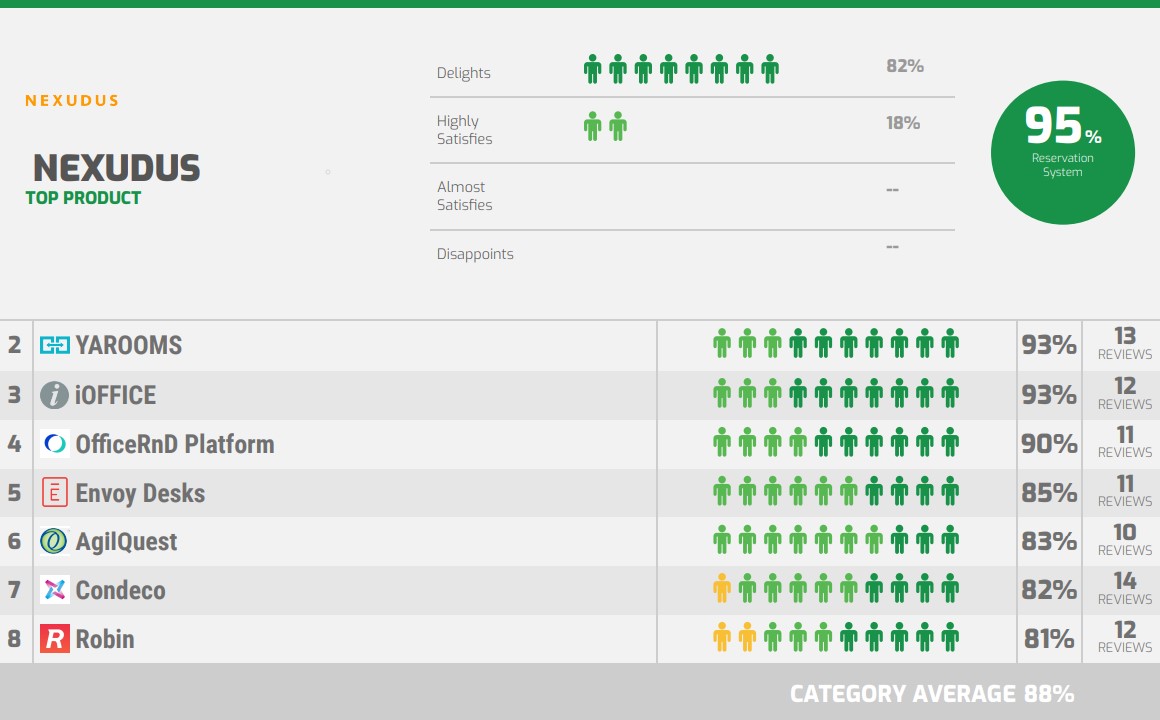 Reservation System
In the last couple of years, we have done a lot of work on Nexudus' reservation system, as now more than ever it's vital to be able to manage bookings as well and check-in/check-outs as seamlessly as possible. That's why it's great to get the validation that these new features are working for our customers after being ranked as the top provider in this section with a user satisfaction score of 95%.
You can discover more about how Nexudus can help you map out the door-to-desk journey for your members, which is particularly relevant today with many people starting to return to offices in greater numbers. In addition to having comprehensive native booking features, we are also proud to integrate with a number of market-leading booking systems, some of which you can discover more about here.
Admin Controls
Managing a coworking or flex workspace is a complex task, and so the ability to control all aspects of your space from a singular location is something we take very seriously. For us it's a core tenet of any workspace management system, which is why we are thrilled to have been ranked as the top-rated provider for our Admin Controls.
From managing customers, bookings, access control, deliveries, CRM, Finance, Inventory and Community to name but a few, all aspects of your workspace can be managed within the Nexudus Admin Panel.
We haven't stopped there though. As we mentioned above, we will soon be releasing Version 3 of our Admin Panel, which really think is the best iteration so far. Discover more about some of the most exciting new features of V3 here.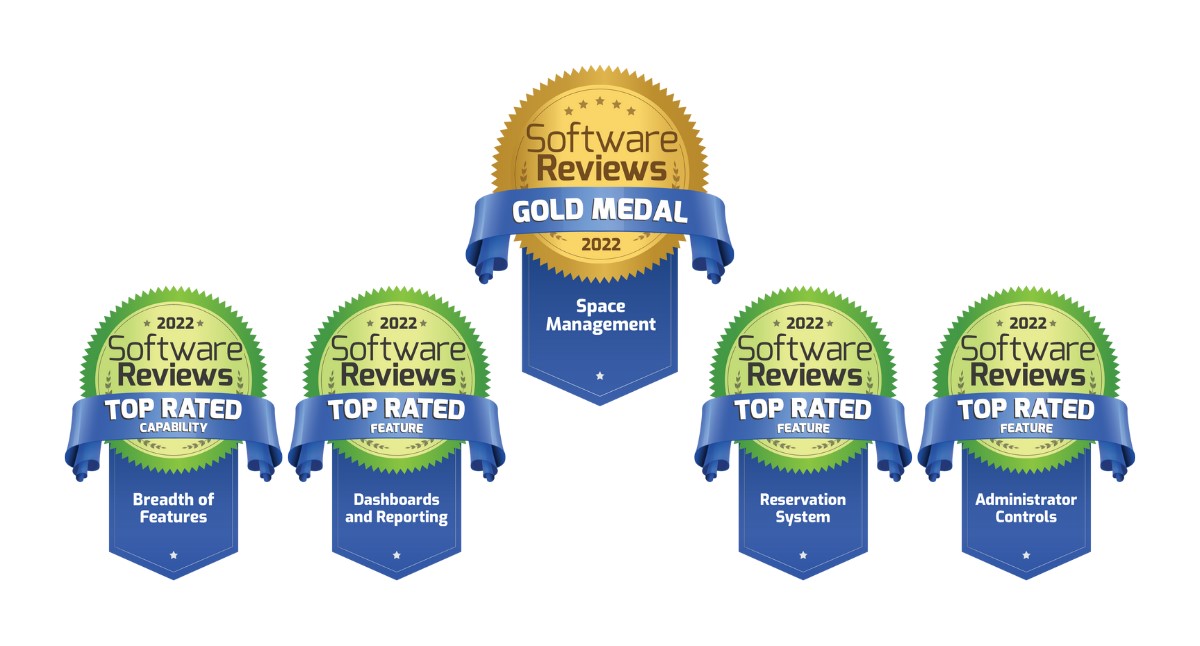 We would really like to thank every single customer who took part in this report and helped us achieve such fantastic results. As always, if you would like to suggest any improvements you'd like to see us make to the Nexudus Platform, we'd love to hear from you. Please get in touch with us here: support@nexudus.com
If you are not yet a Nexudus customer but would like to have a chat with us to discover how your workspace could benefit from using Nexudus, get in touch with us here.