HRKNSScowork (pronounced "Harkness") is a new collaborative coworking experience located at Capital Commons in downtown Concord, New Hampshire. Inspired by an incubator study commissioned by the City of Concord and the Greater Concord Chamber of Commerce, HRKNSScowork gets its name from the philanthropist Edward Harkness, who funded the creation of a collaborative learning table in his name which encouraged those around the table to learn from each other and grow together. They have taken this philosophy to heart and have embedded it in their coworking experience, whether it be as literal as their "table and seats" logo or in more subtle ways through their programming.
HRKNSScowork is unique for a number of reasons. First and foremost, being located in Capital Commons, a 100,000+ square foot Class A office building on Main Street in Concord, New Hampshire. Not only is the newly renovated coworking space full of amenities, but it is within walking distance of all the downtown restaurants and business services. Additionally, the building is home to The Hotel Concord, a 38-room AAA Four Diamond independent, boutique hotel catering to business travellers with 3,000+ square feet of meeting space featuring a recently updated audio/visual system. Lastly, being the owners of HRKNSScowork, The Hotel Concord and Capital Commons, they have the ability to directly interact with members, guests and commercial office tenants to ensure a high-quality experience.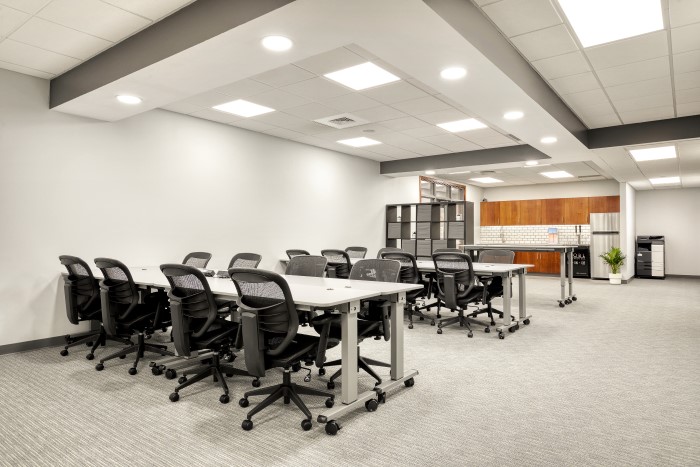 The Challenge
Jamie spoke to us about how, prior to launching HRKNSScowork, "we were familiar with property management solutions as we have one to manage our 40+ commercial office tenants and another to manage our 38 hotel rooms. In growing our tech stack, we learned the value of property management solutions that integrate with other best-in-class and modern software platforms." For this reason, they stayed away from solutions that had a closed ecosystem. In addition to this, HRKNSS wanted to find a solution "with a great user experience, for both management and customers. And lastly, we valued a solution that packaged the essential elements together so we could hit the ground running."
Discussing how they were first introduced to Nexudus, Jamie recalled it was through "talking with people at our first Global Workspace Association conference in 2019. Even though we made a point to get demos on a number of different solutions, we were instantly impressed by Nexudus."
He went on to say that, "as we were new to the flexible office industry, a comprehensive white-labelled solution that worked "out of the box" was exactly what we needed. The combination of an integrated administrative back-end and a linked website front-end allowed us to focus on building our business and generating revenue right away."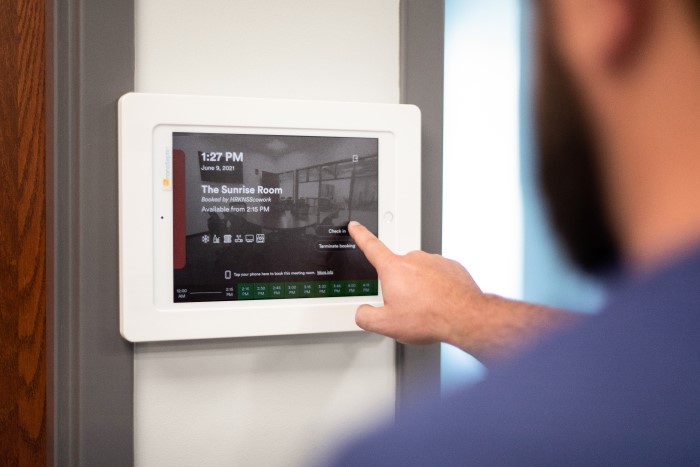 The Solution
1. Customer Support
When asked about how Nexudus has helped HRKNSScowork, Jamie noted that "the best "feature" of Nexudus is the Nexudus team itself. As we have rolled out and continued to customise Nexudus, I have had the pleasure to get to interact with Monika, Adrian and many others. I have been constantly impressed with how responsive and helpful everyone has been." He went on to say: "I know that businesses try to make every customer feel like they are the only ones and I have to say Nexudus excels at that."
2. Comprehensive suite of integrations
Jamie told us that HRKNSScowork is "very happy with the native features" that Nexudus offers, but what has impressed them even more, is "the variety of integrations" on offer, and the opportunities they allow for:
"We integrated the accounting portion with Xero (and Hubdoc) as well as the payment gateway with Stripe, this really cuts down on double entry and ensures accuracy. We have also integrated the Brivo access control system and managed RADIUS server via Iron Wi-Fi to allow instant access to customers as soon as they purchase a day pass or monthly membership. It also helps us know who is in the space at any given time and saves us from having to revoke access when a pass or membership expires."
The pandemic caused new problems to arise for Jamie and his team, which they were able to meet due to the ability to integrate with software such as Zoom. Indeed, Jamie spoke specifically about how "the Zoom integration made it super easy to transition from in-person to virtual events during the pandemic and it is definitely something we will use going forward as well." In addition, they have made use of the HelloSign integration, making "the signing of electronic agreements super easy." As well as this, HRKNSScowork has, "just rolled out the PaperCut integration, which like everything else is seamless, and allows secure printing and scanning."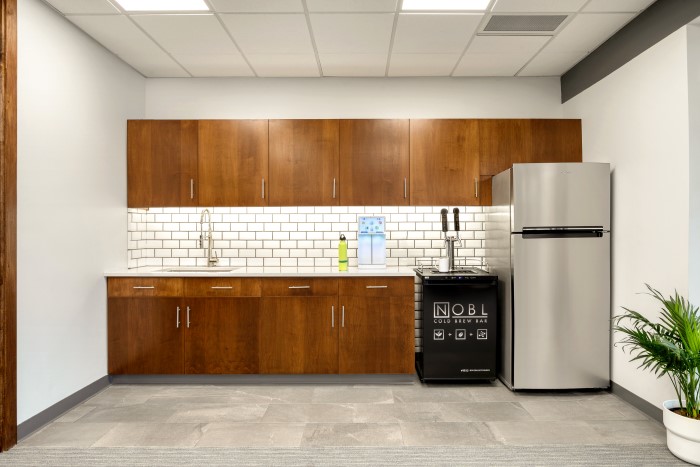 Which Nexudus features would you like to make more use of in the future?
In addition to owning the HRKNSScowork, they also own The Hotel Concord. Combined, this provides them with eight different meeting spaces. Jamie discussed how they are "in the process of adding those meeting spaces to Nexudus. We just added Brivo readers to some of the doors and are expanding the number of access points using the managed RADIUS servers by Iron Wi-Fi so that those having "dry" business meetings can be self-serviced with room and Wi-Fi access being provided via the booking confirmation email."
They are also planning to: "have Stripe process the payments and have groups sign the agreement via HelloSign. And once we feel we have that all under control, we will list the meeting spaces on LiquidSpace via the Google Calendar integration to hopefully get greater awareness and more revenue as people start having hybrid or in-person meetings again."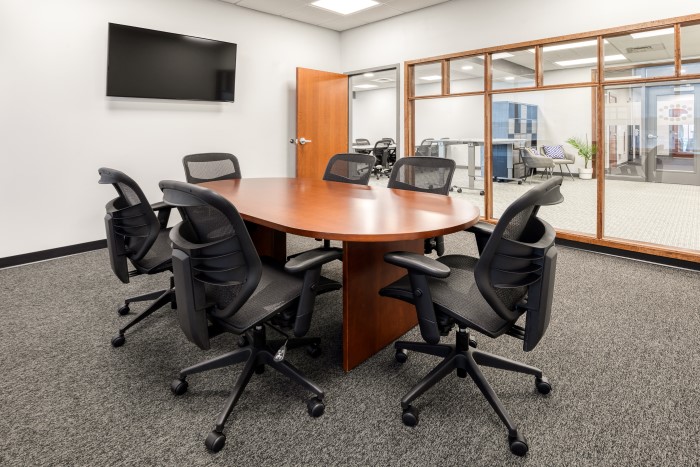 Would you recommend Nexudus?
"Nexudus is an invaluable partner in the growth of HRKNSScowork. First of all, it feels like the Nexudus team really wants us to succeed. I cannot thank the team at Nexudus enough for their patience as our opening has resulted in a bit of a slow burn as it was hampered by the pandemic. Additionally, as we needed to adapt during the pandemic, Nexudus was one step ahead of us providing the resources for us to make that a reality. In short, the Nexudus team has made our small team feel supported by a larger entity even though we are an independent operation."
Jamie Simchik is the Founder & CEO of HRKNSScowork in Concord, New Hampshire. In addition, he owns and operates 200,000 square feet of commercial real estate with his family through the 100 Market Group portfolio. Additionally, Jamie's family developed and owns The Hotel Concord, which is a 38-room, independent, boutique hotel in Concord, NH. As he helps grow the family real estate business, Jamie sees flexible offices as a way to offer tenants more amenities, diversify the tenant mix, monetize vacant space quickly and achieve better internal placemaking.