Michigan-based coworking space Cahoots was created by tech founders, for tech founders. It's currently home to 46 companies and counting, from one-person startups to venture-backed teams of 100+. Members can choose from a variety of flexible membership plans and gain access to leading industry events, a Health Club and a number of other amenities – as well as a dedicated and collaborative workspace.
Challenge
As a leading tech hub, Cahoots was in need of a high functioning coworking management platform that would align with their brand. To find out more about why Cahoots chose Nexudus and the features and integrations they find most beneficial, we caught up with Alison Todak. Alison is Cahoots' Managing Director with a background in coaching startups and helping them launch, so her members are at the heart of her decision-making.
"We want our members to be able to experience that high-end premium effect and Nexudus really helps us achieve that with the white-labelled app and its integrations; whether its beacon check-ins, notifications, or calendar reminders."
Alison Todak.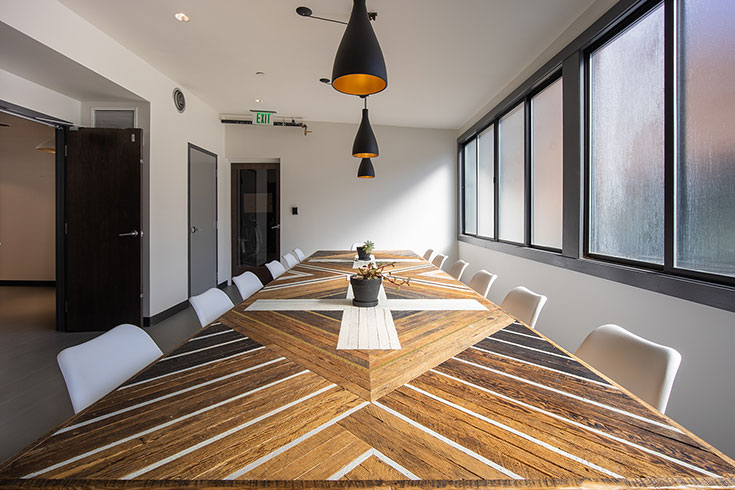 Solution
Transitioning from another management platform to Nexudus
Cahoots has been utilising Nexudus since June, 2019, but prior to that, they piloted their soft launch with a different management platform provider. "It was working but it was a little on the expensive side and didn't have the duality of a web and phone-based app," explains Alison. (The majority of Cahoots' members have preferred to use web apps when operating within the space).
"That's when we chose Nexudus – It has a solid reputation with other coworking space owners and managers I've spoken to and had everything we needed and more."
"We've had great success with being able to manage billing and meeting room reservations which was the biggest pain point we were facing," Alison continues. "We also love that member users can do a lot of things independently from their side. It saves our management team lots of time."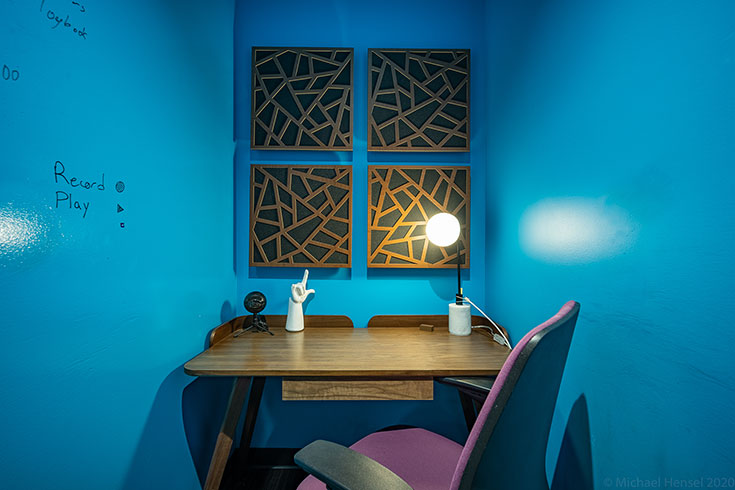 In terms of member usability, Nexudus ticks all the boxes for Cahoots.
Alison explains that members tend to work from laptops and desktop computers while in the coworking space, so requiring them to use a third function (phone) for meeting room bookings with the previous platform was a strong pain point. "We have a lot of managers who book rooms for large companies and team meetings," says Alison. "Simply giving members the ability to book meeting spaces en masse through a web browser was crucial."
What are your favourite Nexudus features and why?
"Nexudus met our expectations and then some"
Cahoots has been particularly impressed with profile setups and Google Calendar integrations which have allowed for seamless room bookings. "The eagle-eye view of the booking calendars on any given day has really enabled my team to help members find the right room for their group," says Alison. "We're a facility of 25,000 sq ft with 16 meeting rooms, phone booths and an event space, so having everything in one view has been great."
Ryan Weller, Cahoots' Community Manager, really appreciates Nexudus' check-in capabilities as it means he doesn't always have to position a member of the team at the front desk. "I'm also a heavy user of NexDelivery because we get so many packages every day, and the app really does help things from piling up," he says.
"Another one of my favorite features is the dashboard. I can open the site and get a lot of information in one view, like how many bookings/visitors do we have each day. This daily morning check lets me know when I should be at the reception desk and when the space will need someone upfront to direct traffic, etc."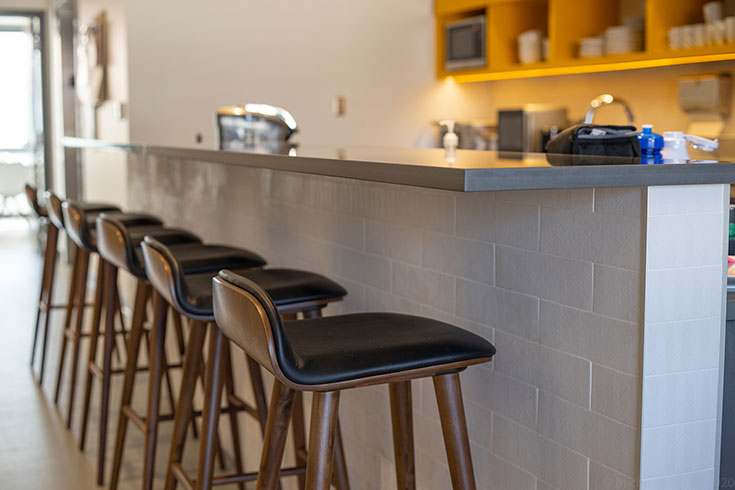 "Nexudus met our expectations and then some"
What things are you considering enhancing in your Nexudus setup in the future?
As Cahoots reaches its first year anniversary with Nexudus, Alison and her team are looking forward to utilising some of its new features and those that they're yet to explore. Some of these will prove particularly handy as the space and its members navigate the pandemic.
"We're really excited about the check-in features and touchless technology to prevent the spread of germs and enable users to make sure a space is available before entering," Alison adds.
Ryan, who Alison describes as Cahoots' "Nexudus extraordinaire", has been attending all of Nexudus' webinars and catching up on the latest features to ensure everyone is kept up-to-date with its functionalities. "One of the things we're particularly excited to use as we head into the new normal is the Jitsi integration," adds Alison.
What did you think of our brand ethos and how is it helping your business to thrive?
Nexudus recognises the value of human interaction when it comes to learning and provides individual training and support to all coworking customers. If a customer is unable to find the answer to their question on the Nexudus website, they can always get in touch directly.
Alison and her team appreciate the level of support Nexudus provides.
"We've really enjoyed the coaching and onboarding support. We had a lot of questions when making the switch because we were very deep into using another software. The team was very helpful in answering our questions on the same day and helping us get individual profiles set up, turned on or fixed in whatever way our members needed".
"We want our members to be able to experience that high-end premium effect and Nexudus really helps us achieve that with the white-labelled app and its integrations; whether its beacon check-ins, notifications or calendar reminders. It's been nice to lean heavily into that tech because it really represents our brand well".
"Ultimately, we enjoy being very tech-enabled as a software-focused facility."
Want to read more about what our customers say? Check out our other case studies.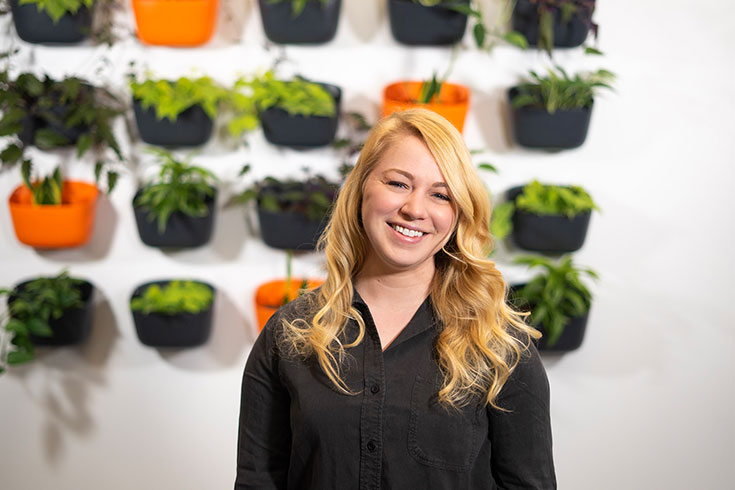 Cahoots is a purposeful tech hub offering coworking office space for entrepreneurial companies in downtown Ann Arbor. Alison Todak is Cahoot's Managing Director, managing the Cahoots team, steering internal and external programming, and overseeing the recruitment of tenants, sales and marketing with the aim of creating a supportive and diverse community for startup founders. Alison is also a co-founder and Chief Partnership Officer of Shine & Rise, a support network for women in tech in SE Michigan.