Nurturing your community, keeping them engaged and helping them to grow is important for a thriving coworking space. That's why hosting events at your space such as workshops, hackathons, pitch practices and socials are great ways to achieve this. Based on the type of community you have, pick events that will help them learn, excel and bring them together in order to connect and share ideas. You can even engage members by allowing them to create and manage some events. 
Events can be another source of revenue and are also a great opportunity to bring new people to your space. For example, if you host weekly/monthly classes, attendees might start to recognise the benefits of your space and community, through learning and networking in your space. Even if a few or none of them turn into memberships, at least more people will be talking about your space. Building your brand identity is important and will help attract the right people for your community.
Nexudus has been designed to help you execute daily tasks efficiently, help your community prosper and to encourage communication within the community. That's why Nexudus allows you to easily create Events and enables members/non-members to easily buy tickets on the members' portal and Passport by Nexudus app.
Events
You can add an event to your members' portal from the Nexudus admin panel. Apart from the basic information about the event you can, for example, add event categories to help you stay more organised and help members find the event that they're interested in more easily. Additionally, if you are repeating an event or it is recurrent, you can choose which days it repeats on, for what time period, or which specific days of the week. 
Tickets
Once you have created the event, you can add tickets to sell for both members and non-members. You have various options such as choosing how many people the tickets are limited to, the maximum number of tickets one person can buy, and in what order you would like the event's position to be on the members' portal.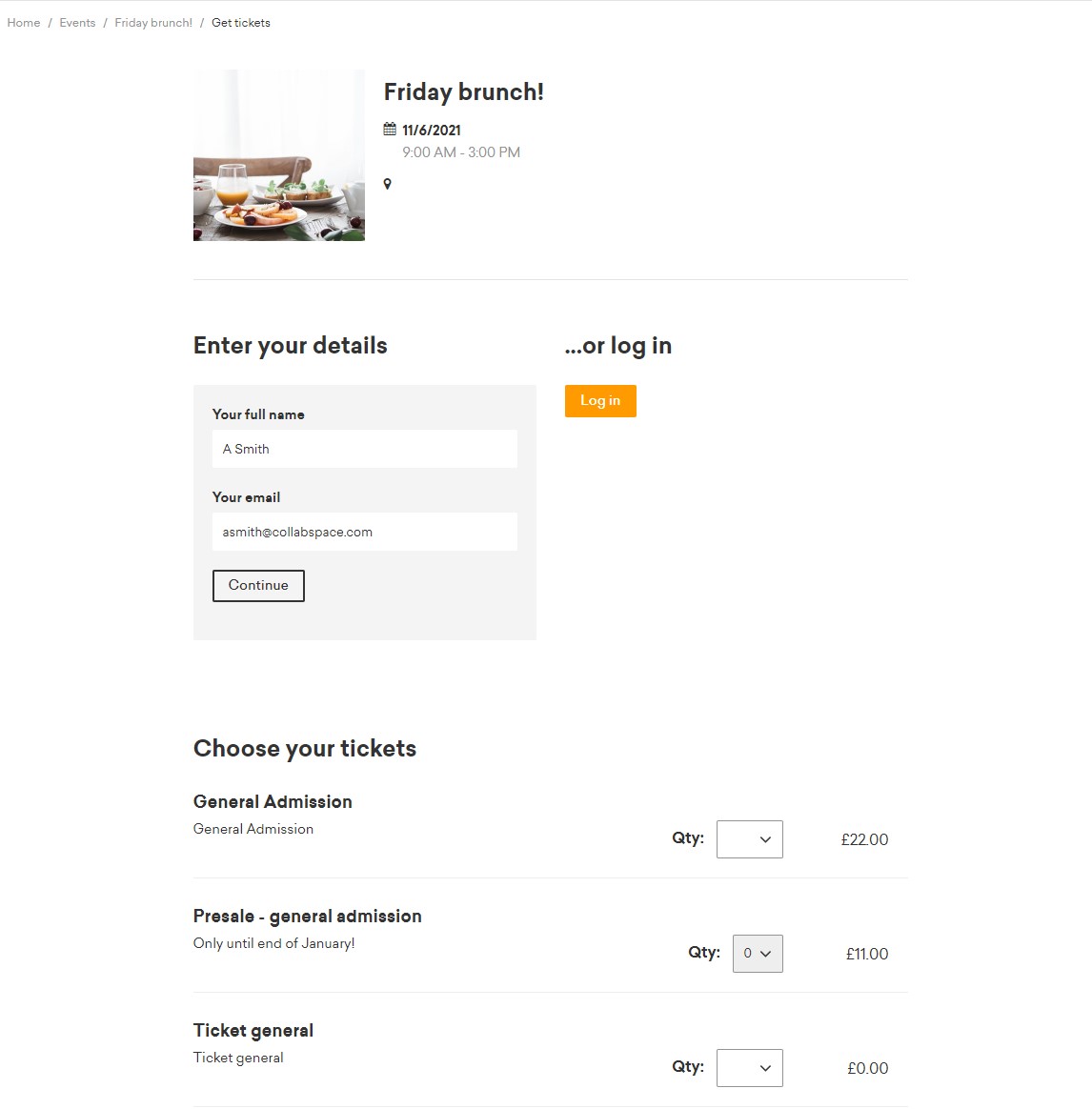 Free or Paid Event
Free events: Many spaces hold free events such as networking events and taster sessions. 
However, since it's free you may need to control the capacity and the type of attendees (i.e. members/non-members), which of course can be done with Nexudus!
Paid events: Depending on the type of the event (e.g. workshops and talks), you may want to create tickets with different prices or offer special tickets to members. For example, you can create special tickets for members on certain price plans, in order to encourage them to attend and show that you value their membership. 
Calendar
All published events are available as an iCal feed that can be viewed on several platforms, such as Google Calendar, Outlook or Apple Mail, which is really useful if you want to sync with a calendar on your website. 
Check-in
When attendees receive their tickets for the event they will also receive a unique check-in code that you can use to record event attendance.
Reports
You can use the reports available to get details about sales and attendees in order to fully understand how successful your event was and who was interested in attending. 
Passport
Passport by Nexudus is the companion mobile app to the Nexudus account. Smartphones go everywhere with us these days, so with the Passport app your members can always stay on top of what's going on in the space and community, including upcoming events.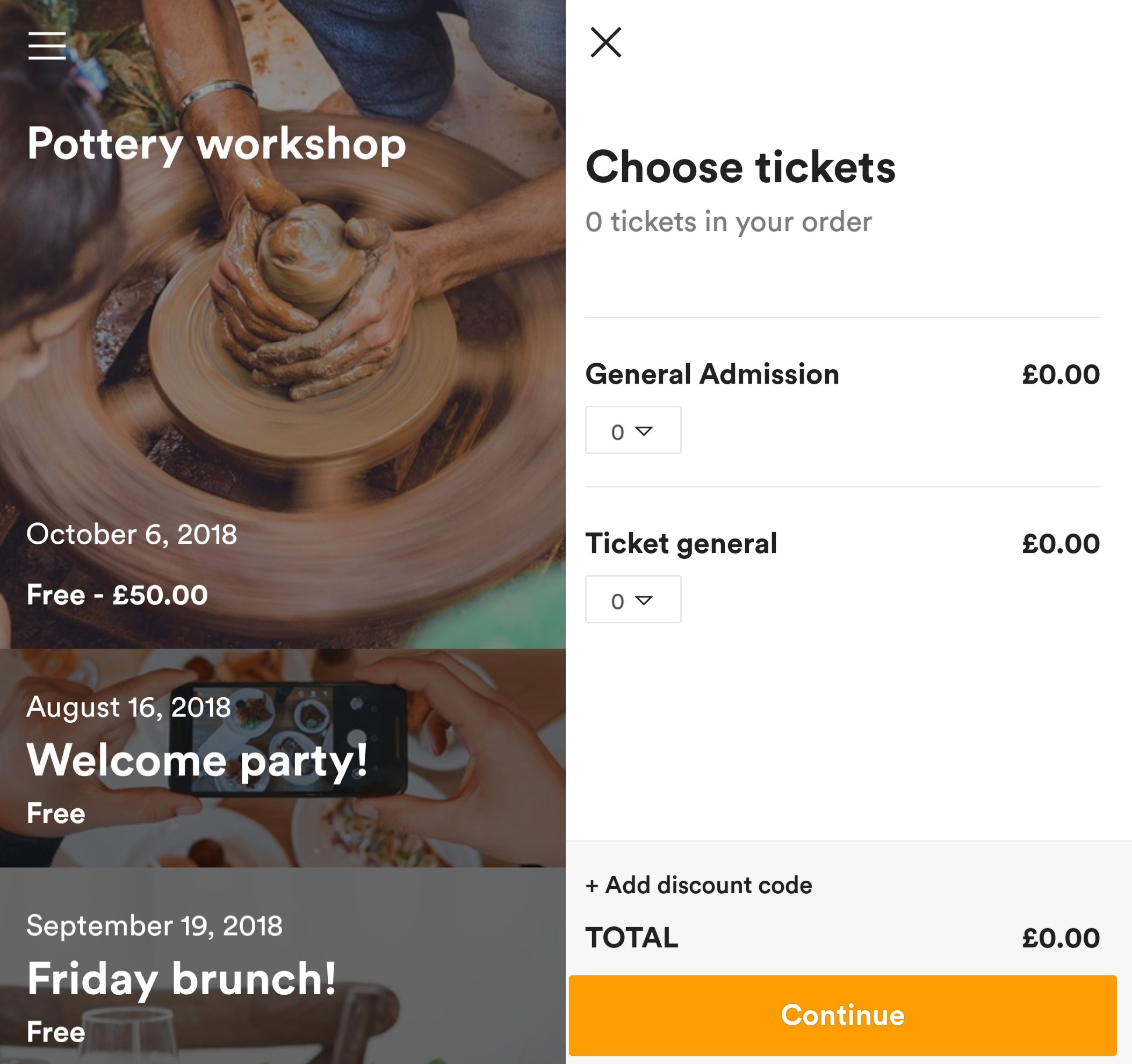 Members can view upcoming events on the homepage and view the details in order to get more information about it, and book tickets if they want to attend.
The ability to book tickets on the app has been designed to help bring more people to your events and encourage community involvement. Coworkers can also leave comments on the event page which could create connections even before the event has taken place.
NexIO
NexIO is a companion app for your Nexudus account. Using a tablet device on iOS and Android, the app allows you to check members & visitors in and out of your coworking space. Using the app you can keep track of who is in your space, including event attendees.
NexIO also has an "Events" mode which allows you to list all of your upcoming events. Members and visitors can register for any of the free events, or get tickets through the app. This is an additional way to let members know about upcoming events, but also a great way to inform visitors as a way to encourage them to come back again!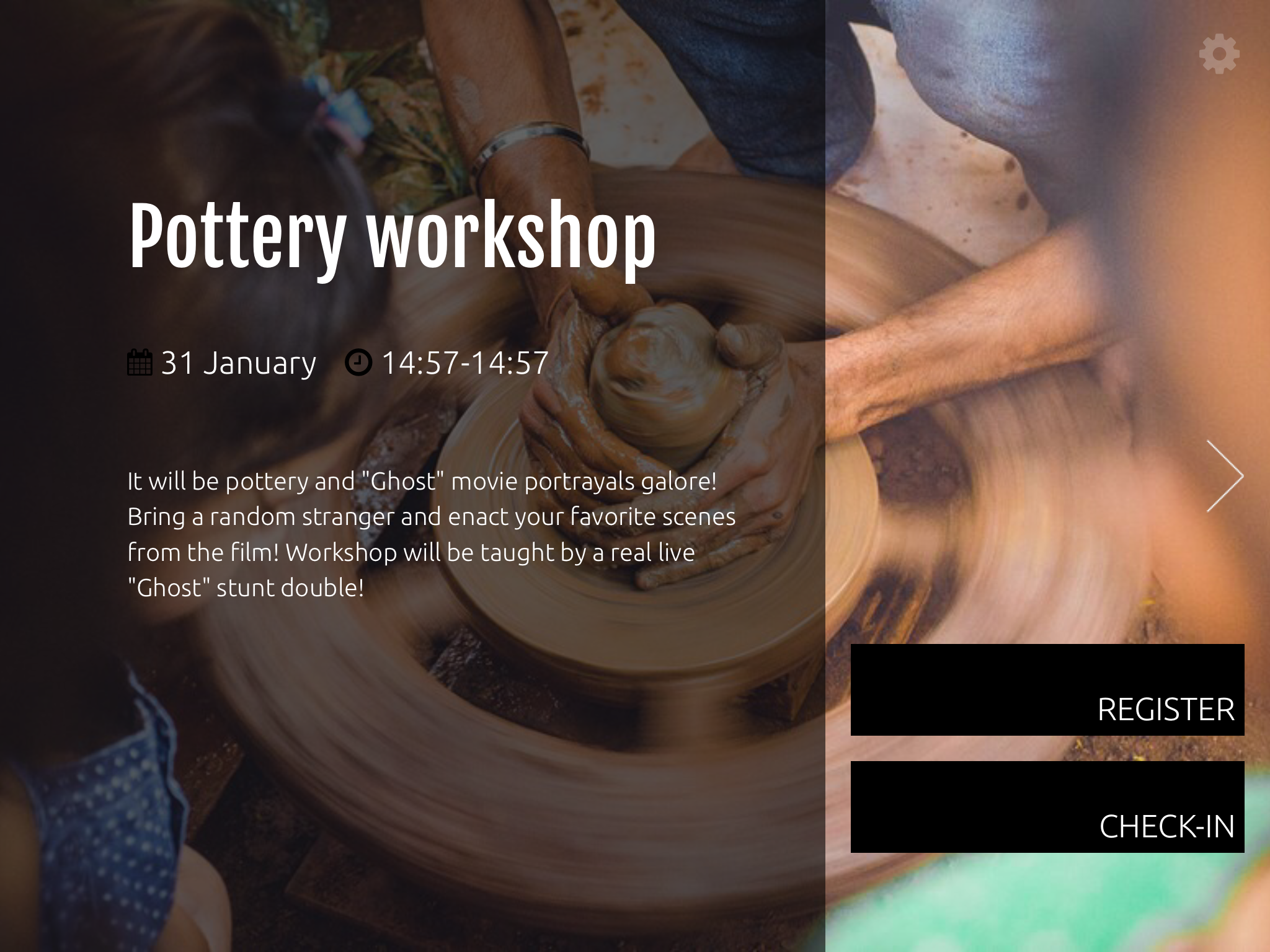 Whether it is a free or paid event, it is important to get the community involved, bring new people to the space, and to encourage learning and networking. We have tried to make the process of creating and booking an event, as simple and accessible as possible for you and the ticket buyers. We will continue to add new options and features, as we adapt to the needs of an evolving industry, in order to make the process even easier! For more information about Events please contact us, or check out our knowledge base.
…
If you don't already use Nexudus and want to learn more about our nifty coworking software, simply request a live demo with one of our friendly onboarding specialists! Or if you have any questions, please don't hesitate to contact us. We are always happy to help!
Our close relationship with customers helps us to understand their needs and receive valuable feedback. This growing understanding of coworking needs, combined with our innovative approach means that we can keep this coworking SaaS up-to-date with new features and improve the user experience.