Coworking is a growing sector, with new spaces opening every week. Its total footprint is expanding – particularly in suburban areas, and experts predict there will be around 42,000 coworking spaces worldwide by the end of 2024.
So why are so many new spaces opening up?
Coworking has piqued the interest of people who, prior to the pandemic, hadn't taken it seriously or didn't think it was for them. Organisations are looking to reduce costs and many are opting for flexible workspace solutions that can accommodate hybrid working. 
Anyone who's dipped their toes into the world of coworking entrepreneurship will tell you that it can be incredibly rewarding, but it's damn hard work and there's a lot to think about. This is especially true at the moment, with inflation rises and other factors causing more uncertainty. 
As a founder, you've got to secure a building and decide which model to go for – will you offer just coworking or coworking and private offices? Then there's the community aspect which is just as important, as well as the need to come up with a great brand strategy.
Oh, and you also have to work out how to make your venture economically viable.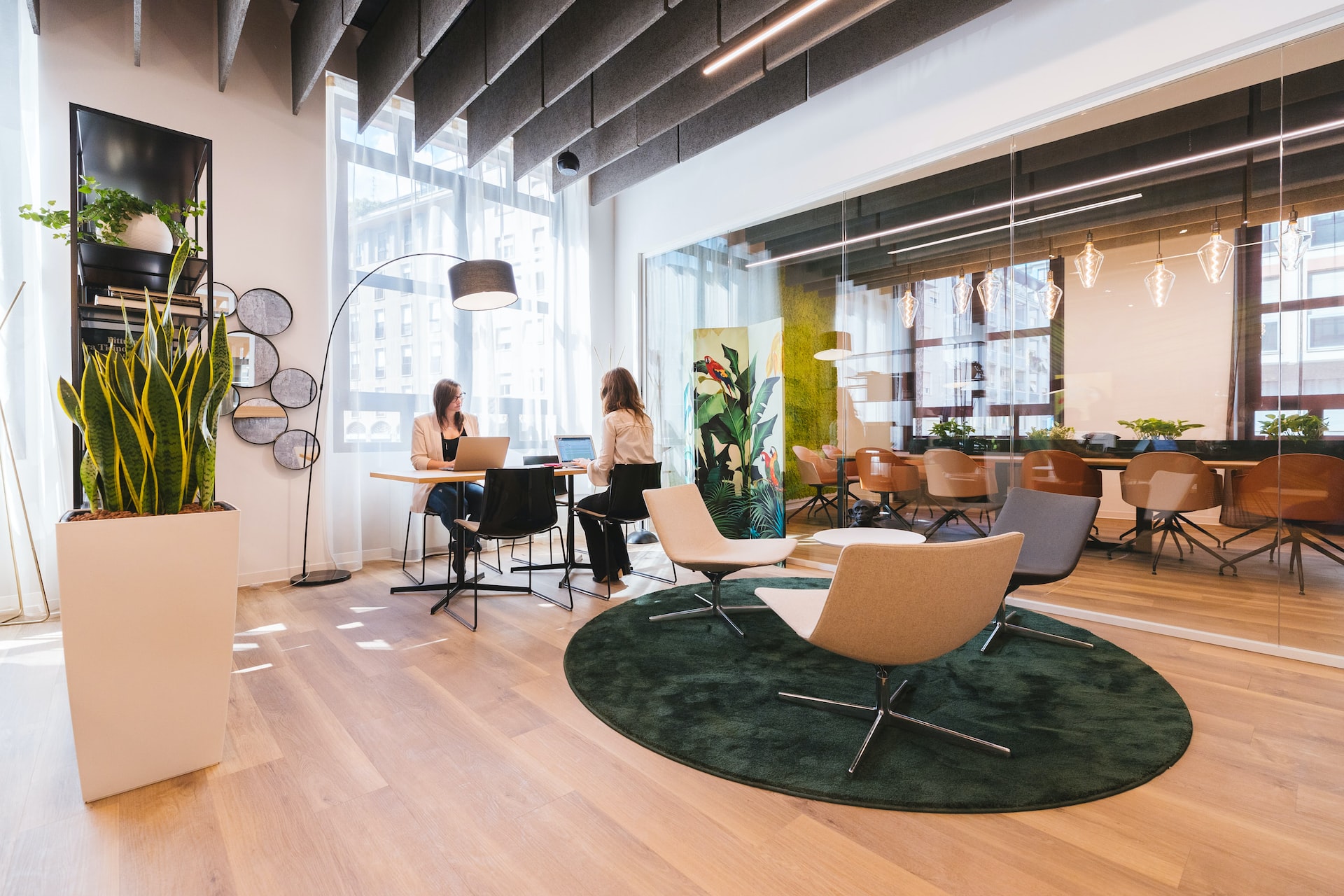 Coworking software can improve operations and drive revenue.
You've also got to consider the finer details, such as how your members will pay, how you'll manage the flow of visitors and how your members will book meeting rooms without clashes occurring. And once you're open, how are you going to keep members updated with any changes and 'goings on' in your space. How will you track desk availability?
Fortunately, the majority of these finer details – the things that, combined, enable you to run an effective and efficient coworking business – can be handled by your coworking space software (or flexible workspace software, depending on your terminology preference). 
So what is coworking software?
Think of your coworking software as your workspace's management system, its operational hub, its 'process powerer'. It's the all-in-one flexible workspace tool that lets you manage day-to-day operations centrally, without having to run around like a headless chicken. 
There are a few coworking software solutions out there to choose from, so here are the key capabilities to look out for. (In other words, what you want it to be able to do for you.)
Automate member billings

Meeting room bookings/management

Sales CRM 

Members portal

Member app (ours is called Passport)

Visitor sign in/out

Inventory management

Community features, e.g. messageboards

Events ticketing

Member contract automation

Insights and analytics

Integration with your existing software
Nexudus (that's us, in case you were wondering) is a global coworking software solution. We like to think of ourselves as a leading coworking management system, but then again we would say that! Others agree though – including The Receptionist: 
"Nexudus is a complete coworking space management system for memberships, payments, events, newsletters, and much more (even printers!). 
"It even includes a powerful CRM (which it calls an MRM = member relationships management) to help you keep track of contacts and leads."
We've just celebrated our 10th birthday, making us one of the longest-running coworking software companies on the market. Our co-founders, Adrian and Carlos, started what was then called Nexudus Spaces in 2012, and our solution has come a long way since then. 
For instance, when we started out, our data and reporting features were more basic than they are now. Today, we use AI to predict metrics such as occupancy and demand on a day-to-day basis, and can dynamically change membership and desk pricing based on this.
Here's a quick rundown of Nexudus' key capabilities:
1. Helps coworking businesses 
CRM pipelines so you can track activity

On-boarding workflows

Memberships and bookings function

Fully white label so you can add your branding

Advanced reporting tools for business strategy 
2. Helps coworking members
Self-service members' portal and app

Room and desk reservations 

Contactless meeting room booking

Access to help-desk and FAQs

Members' and company directories

Message boards

Perks and discounts
3. Automates processes 
Automatic recurring billing

Deliveries tracking

Visitors registration and check-in

Printer management

Check-in and access control

Digital signatures

Emails
Spreadsheets vs coworking software
Some of our customers come to us after using other coworking software, whereas others sign up after relying on spreadsheets and systems that aren't really fit for purpose.  
The Melting Pot in Edinburgh is a prime example of the latter. Founded in 2007, it's one of the oldest coworking spaces in the world. There weren't any coworking software platforms on the market back then, so they used spreadsheets and an events management system that had been cobbled together to also work with coworking memberships. 
It proved glitchy and ineffective. 
Check-ins were particularly problematic. Back in the day, these were recorded using handwritten notes. Deciphering people's handwriting was difficult and the method posed a risk from a fire safety and member safety perspective – it's so important to know who's in.
Now, using Nexudus, members and visitors can check themselves in securely and The Melting Pot has complete visibility over who is using their space.
Then there's Level39. 
With 80,000-square-foot of floor space, Level39 is home to one of London's largest tech communities. This space required a flexible tool that would free up some of the team's time by streamlining and automating manual processes. It also needed to enable members to book meeting rooms and connect with other Level39 members. 
Using Nexudus, Level39 can streamline the majority of its operations. For example, it can track members' usage and bill them accordingly. Reminders are also automated, and the platform connects to payment processors and a direct debit API. 
Level39 can also see what's going on across all three floors of the building just by looking at the Nexudus dashboard. The team is also taking advantage of the platform's communication and marketing capabilities by sending smart automated emails to new members to enhance the onboarding process. 
These are just a couple of examples of how flexible workspace software can transform coworking spaces' operational approach for the better. There are many more besides!