A survey by Gartner in 2019 revealed that just 13% of employees are satisfied at work. Fortunately, a 2022 survey by Willis Towers Watson found that 90% of employers are planning to do something about it by putting employee experience at the top of the agenda.
It's simple: coworking spaces can make employees happier. A far cry from the offices of the past that provided workspace and workspace alone, they're full of additional perks and amenities that help employers curate a fulfilling workplace experience for their employees.  
If you're a business owner who's thinking about renting desks for your team, here's why you should sign up for a coworking space membership without delay. And if you run a space, here are some things you should be shouting about in your marketing. 
How does coworking boost the employee experience?
1. Learning opportunities
Research by Gallup reveals that today's employees expect training and development to be part of the workplace offering. Its survey discovered that 87% of millennials – that's anyone born  between 1981 and 1996 – are heavily influenced by the learning and development opportunities on offer when deciding whether to accept a new job.
Of course, coworking spaces can't compensate for actual on-the-job training, but many of them do provide numerous opportunities for learning new skills. Take Nexudus customer Level39, for instance. Geared towards tech startups, it runs regular skills and industry-based workshops for members, like its upcoming session on the future of financial services. 
2. A sense of belonging 
Coworking spaces can give us the social boost we need right now. 
Our sense of belonging, or our need to connect with and be accepted by a group, is vital for our wellbeing. These groups could be our peers, a sports team, a religious group or our coworkers. The latter is important when it comes to the employee experience, and it's something you just don't get proper access to when you work from home everyday. 
Belonging is about more than meeting people on Zoom. It's about being accepted and supported by members of the group, and accepting and supporting them in turn. That's why the most successful coworking environments make an effort to be inclusive as well as diverse, enabling members to feel like they can bring their whole selves to the workplace.
'Love and belonging' sits in the middle of Abraham Maslow's Hierarchy of Needs, a theory that says our actions are motivated by certain physiological needs. Coworking can support this and make employees feel more fulfilled both at work and in their everyday lives. 
A coworking space is somewhere remote employees can visit to reconnect with colleagues after periods of working from home. It also provides employees with chances to build relationships and social groups with other people who use the space. 

Source:
Keap
3. Wellbeing resources
Given we spend around 50% of our total waking hours during any given working day at work, it's no surprise that our work lives can have a significant impact on our sense of wellbeing. With this in mind, it's so important for employers to create workplace environments – physical or virtual – that prioritise wellbeing and work-life balance. 
In order to achieve a work-life balance, employers need to be flexible, and coworking spaces can facilitate this need. For example, coworking can accommodate hybrid working, with employers only paying the desks they need at any given time. Contracts tend to be super flexible and companies can take on more space or downsize at the drop of a hat.  
Most coworking spaces are designed in a way that's conducive to wellbeing too. Spacious breakout areas, adaptable desks, areas that cater to different styles of working can help people maintain a high level of productivity without burning out. 
Air quality also plays a fundamental role in the employee experience. Every workspace should seek to improve filtration and ventilation, and monitor and measure indoor air. regularly. If you run a space, how many of these indoor air quality steps are you doing? 
Coworking spaces have the power to improve people's wellbeing through events and amenities too. Social meetups, yoga or meditation and mental health signposting are just a few examples of wellness-oriented initiatives a number of spaces are running right now. 
4. Access to technology
A 2017 survey by Hubble found that "fast internet" was the number one thing people took into consideration when choosing an office space. Fast forward to the present and we can safely assume that a speedy connection is a given in any coworking space. 
Prior to Covid, many of us took our workday internet connection for granted. When working from home was introduced, lots of us struggled – and still do – with an unreliable connection. 
In fact, the broadband service provider Zen found that 89% of home workers experience an unreliable connection, and waste an average of just over 30 minutes a day as a result.  Anyone who can relate to this knows that technology – including fast internet – is one of the cornerstones of a good employee experience. 
The best coworking spaces have an excellent internet connection and access to professional IT support for times when things, inevitably, don't go to plan. IT support is sometimes extended to members, who can call on these professionals for their own in-work tech needs. 
Other technologies in coworking spaces that enhance the overall experience include: 
Advanced building access
Nowadays, members don't require a key to enter a coworking space, they can gain access securely using a fob or their smartphone.  
Keyless access allows many coworking spaces to provide 24/7 access, making it easier for employees and business owners to fit work around their other commitments. Members can only access areas and unlock doors if they're part of an access group that grants them these access rights, making the workplace more secure for everyone. 
Flat digital screens and tablets
Although coworking members bring their own computers and laptops to work, most come equipped with tablets, screens and overhead projectors that employees can utilise for presentations and work meetings. Tablets at reception act as a concierge to check visitors into the building in an efficient and professional manner.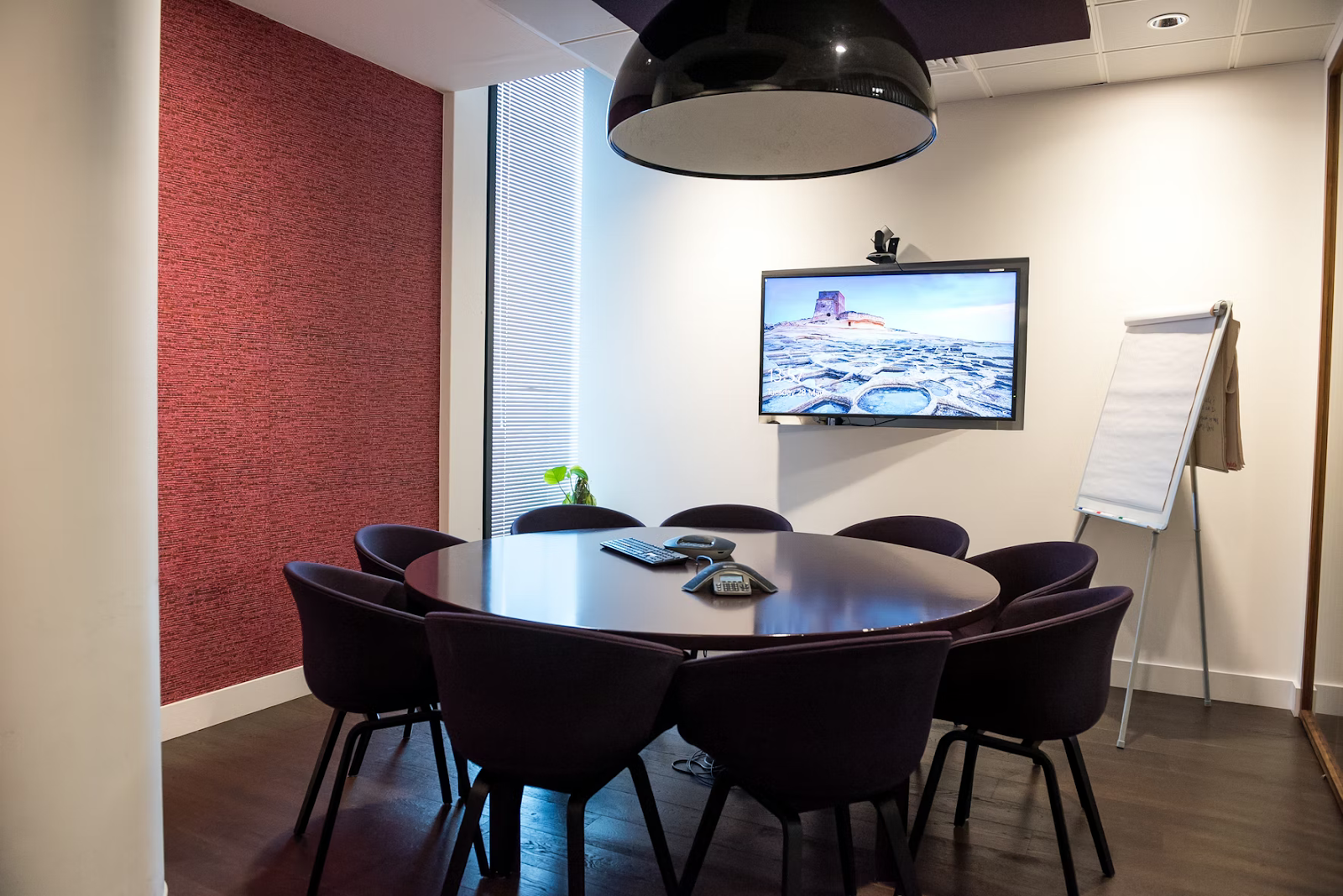 5. An evolving environment 
Single-occupier workspaces can become static after a while. But coworking spaces have to move with the times in order to attract new members. And that's what makes it such an attractive workspace proposition – for employees as well as the business owners who pay.
Coworking is always changing. The most adaptive operators are actively looking for ways to meet the new needs of employees as they return to the office. The coworking movement used to be synonymous with startups. Now, larger and more established businesses are swapping their office leases for flexible workspace memberships.
Some coworking operators are niche-ifying to differentiate themselves from the competition. You only have to look at our customer base to realise how different each offering really is. Yet despite the differences, they do all have a common purpose: to enhance the experience for anyone who uses their space, whether that's an employee, business owner or visitor.