In any business, being able to assert who you are and what your values are is of massive importance. This is particularly true in the coworking and flex workspace market. According to Statista, there are around 20,000 coworking spaces in the world today, and that number looks set to rise to nearly 26,000 by 2025. In a crowded and noisy marketplace having a strong brand identity to allow your space to stand out from the crowd is essential. 
At Nexudus we believe that your workspace management software shouldn't limit your ability to assert your brand identity. This is why we're proud to be fully white-label, and provide the flexibility you need to be yourself and put forward your unique personality at every possible opportunity. 
A good place to start when conveying your brand identity to your members and potential customers is with your physical space and its design. When entering a workspace anyone should be able to immediately get a sense of who you are and what you are trying to achieve. This could be a formal, very professional workspace, or a more relaxed feeling, depending on your audience and your aims. 
It shouldn't stop there though! In this article, we are going to discuss a variety of different ways you can utilise technology to craft a rock-solid brand identity that will be instantly recognisable.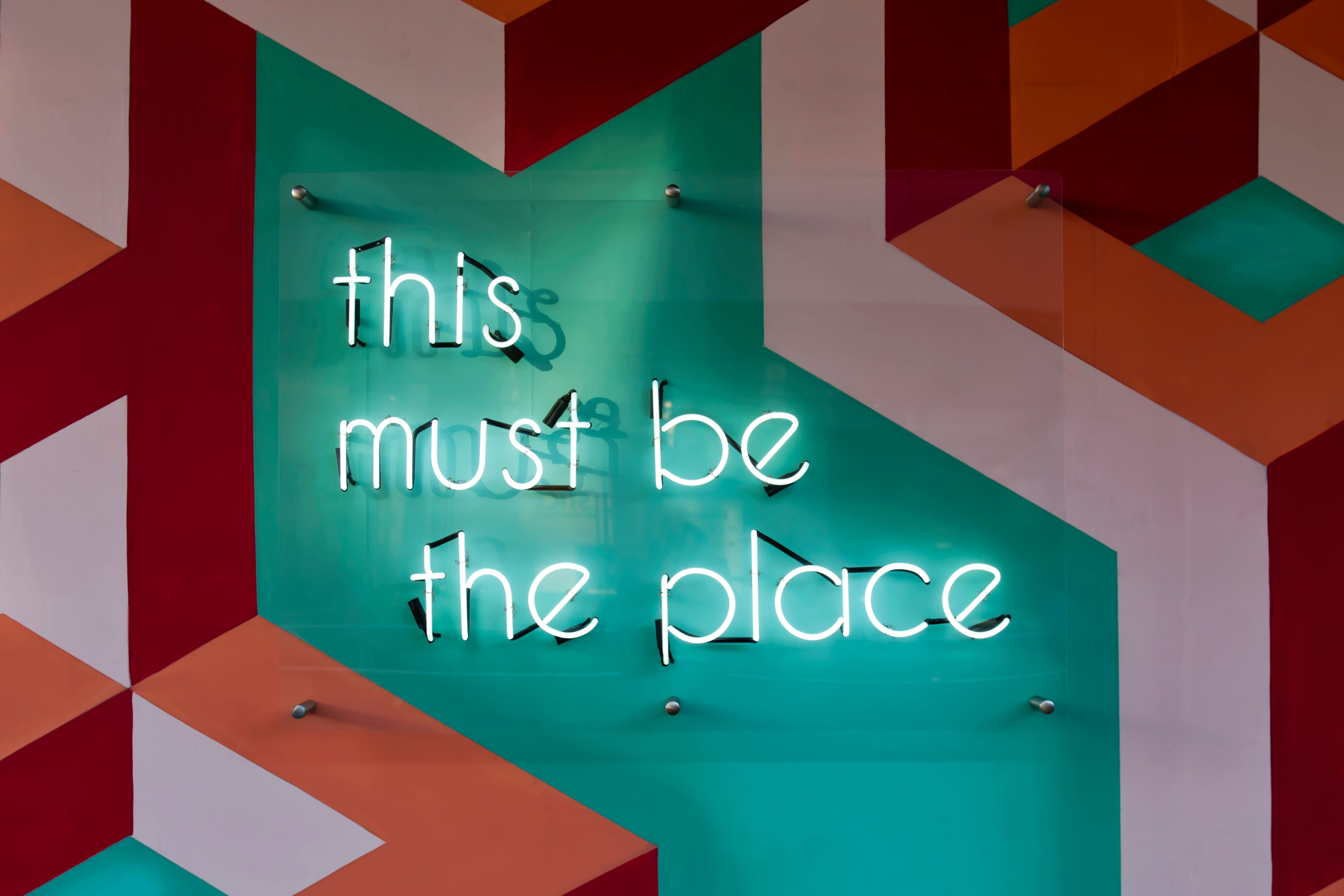 Look at your branding in a holistic way to make sure it serves your workspace as well as possible 
Why is branding so important?
Your branding is vital because it's the primary way for you to communicate your offering to the world. When done properly, any potential customer should be immediately aware of who you are and what you offer simply by how this is reflected through your branding.
What exactly do we mean when we talk about 'branding'? The concept of branding has developed so much over the years, it can be difficult to nail down a precise definition. Of course, it involves all the obvious things such as your logo, website design and style, but it's also so much more than this. In terms of a coworking or flex workspace it also very much involves the culture of your space, and the type of community you are aiming to cultivate.   
It is this that sets you apart from other providers and attracts your target audience to your flex workspace. Just as important though, it should reflect and attract the type of audience you are looking to cater for. A coworking or flex workspace aimed at attracting corporate users will look different to one attracting startups and freelancers, and you can use your branding to make this clear. Remember, you are never going to please everyone, and that is okay!
Earlier this year Nexudus ran a webinar with the founder of Monday Works, Jamie Dundas, who spoke about why people are loyal to brands, not buildings. A key takeaway from this webinar was how narrowing down your target audience will improve both your acquisition and retention of members, as you will be better able to understand them and serve their needs. For a deeper look into how to build your brand and some best practices for you to follow, you can rewatch the entire webinar below:
Another key point to bear in mind is that branding is very much a perpetual process and something that needs to be nurtured and reviewed to suit your business as it grows and develops. Your brand identity can certainly change and evolve, so you need to keep on top of it to ensure that what you decided on when you first started your coworking of flex workspace still reflects the business as it exists today. 
Examples of good branding 
When discussing good examples of branding in the coworking and flex space industry there are many good examples you can point to. Now, bear with me here, because I'm going to use the W-word… WeWork! 
Now, putting aside all the controversy and shortcomings that are obvious to all of us, WeWork truly is an example of branding done very successfully. For better or worse, if you speak to a layperson and explain to them the concept of coworking, their response will likely be: "Oh! Like WeWork!". Regardless of what you think of them as a company, you have to admit that this brand recognition is something very impressive. Even people who haven't used one of their spaces, understand who they cater for and what they offer. This is a fantastic example of branding done well. This is tempered by the fact that WeWork's reputation has taken a big hit, which can serve as an important lesson that regardless of how strong your brand is, it can be ruined by not delivering on what it promises. 
At its best though, this is how powerful branding can be. When done well not only will you have instant recognition, but it can also be a great vehicle to drive sales, as potential customers will understand what you offer and will come to you based on this.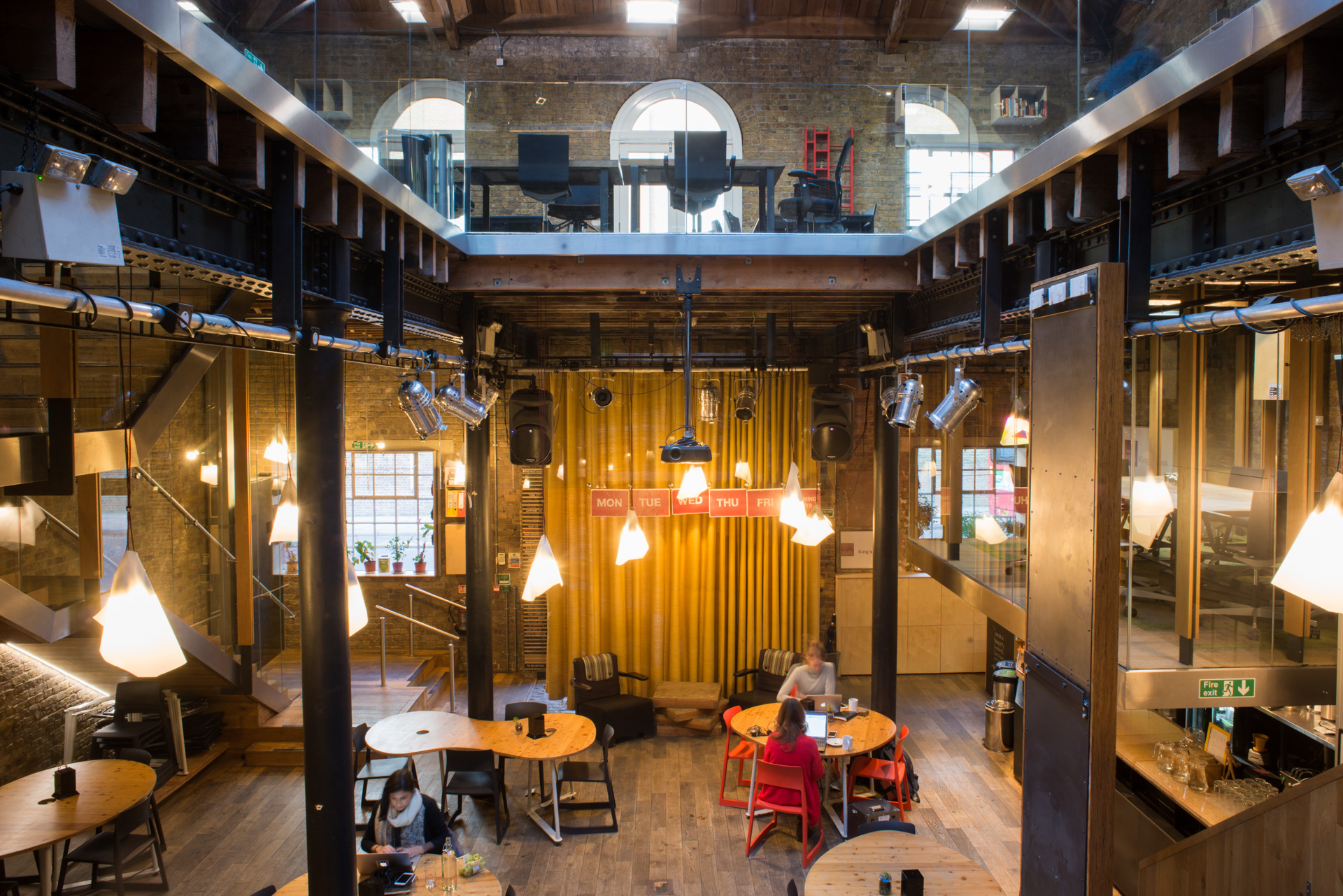 The Impact Hub Network has strong, consistent branding that helps them attract members all over the world
If we were to point out a somewhat less controversial example, it's good to take a look at Impact Hub. They have a relatively large network of over 100 coworking spaces in more than 60 countries. Just hearing the name you can take a good guess at what their mission is, and this goal for supporting businesses and entrepreneurs striving so social and environmental change and innovation is at the core of everything they do. 
Impact Hub has become one of the go-to spaces for those working in this industry, and their strong branding supports this by being clear and consistent throughout their entire network. To learn more about Impact Hub and what they do, take a look at how choosing Nexudus as their King's Cross location's workplace management software has helped them on their journey.
Now we have discussed the importance of branding, let's move on to the different ways you can leverage technology and your workspace management software to strengthen your brand identity. 
1. Members' Portal
The hub for all your users, where they collaborate, book desks, share news and so much more. This is a perfect vehicle to communicate who you are to your members. At Nexudus, we have made sure that our Members' Portal is fully customisable, meaning you aren't limited to a set structure or design. 
This modularity provided by a white-label platform allows your Members' Portal to grow along with your space. As you develop as a brand and even a network, you can add or remove sections and features of the Members' Portal at your discretion. 
Along with the customisation options, the Members' Portal also allows you to have: your domain name as well as your own branding and colour scheme, meaning you can truly make it your own.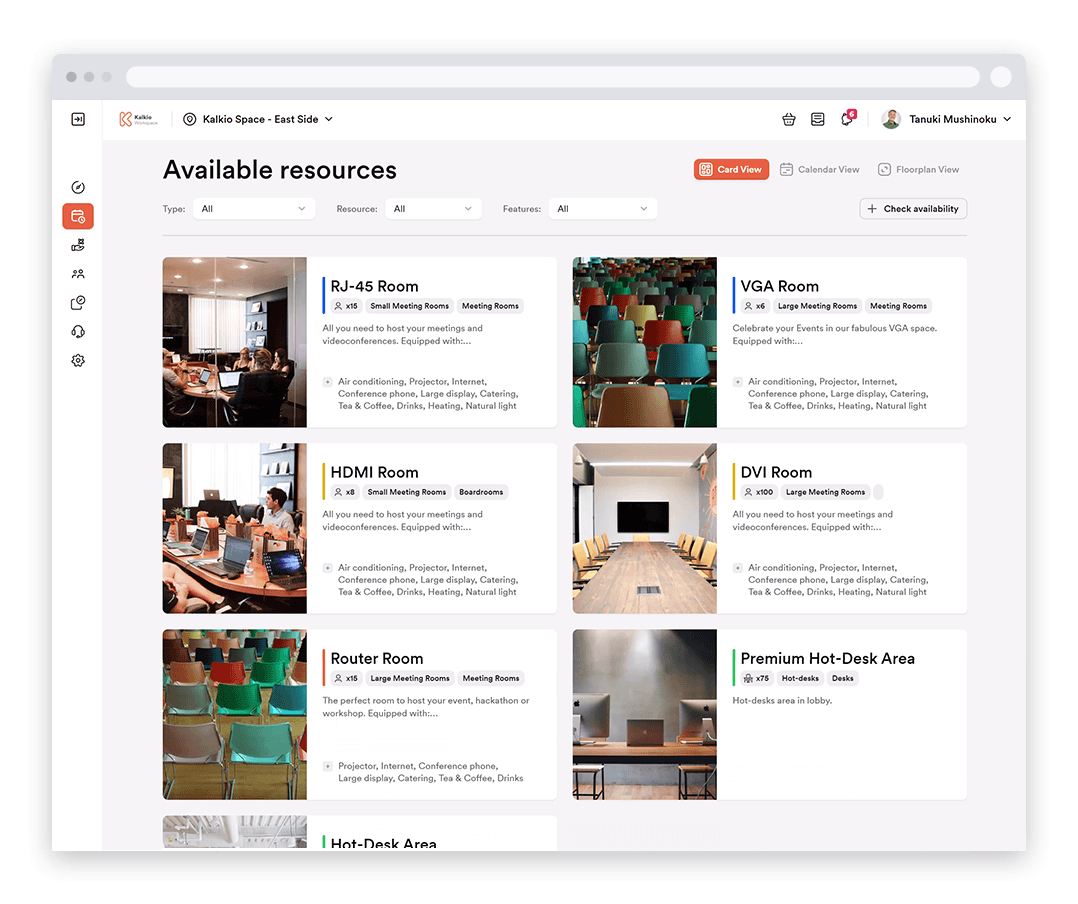 Nexudus is a white-label workspace management platform with the flexibility to adapt to your branding
2. Official Documents
When reaching out to your members or potential customers it's important to make sure your brand remains consistent. This is why every template in the Nexudus system is fully customisable. This not only means you can display your branding and change the look and feel of how you communicate, but importantly, you can change the content to reflect your style and tone of voice. This is not only true of documents but also of the email notification templates as well.
When it comes to communicating with users, collecting payments is one of, if not the most, important interactions you will undertake as a coworking or flex space operator. As with every other task in your day-to-day, it should reflect your branding and your mission.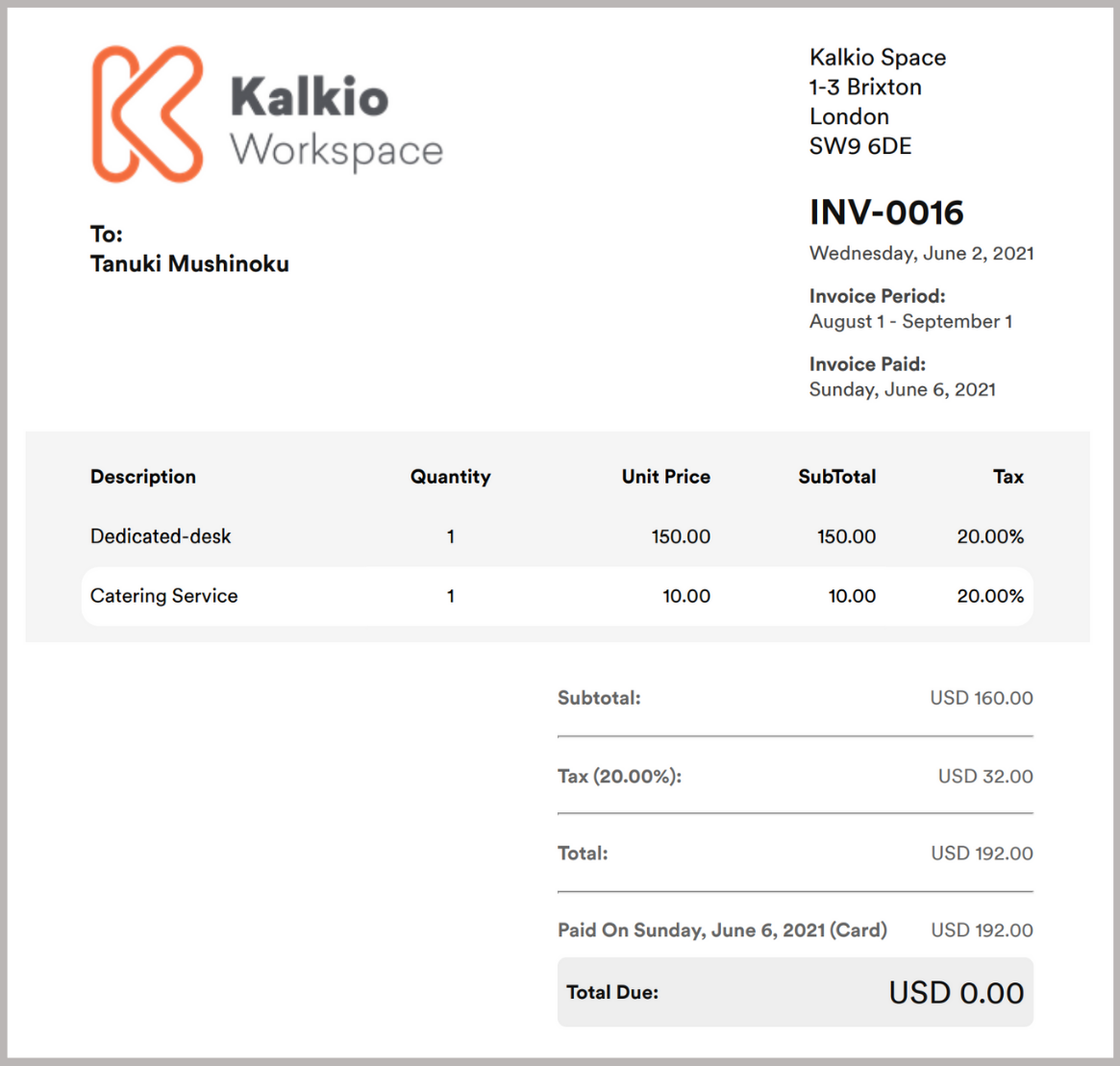 The new design for Nexudus invoices is sleeker, more modern and can adapt to your branding
As it's such an important aspect of running a workspace, we thought it was time to update our invoices template, to give it a sleeker and more modernised design. Along with this new design, we have made some changes to make invoices clearer and easier to massage. For example, you can now group plans, products, passes and other charges which will group selected lines in the invoice sent through to the customer. For more information on how you can upgrade your invoices to the latest version, reach out to: support@nexudus.com 
The flexibility offered in customising and editing invoices and other official documents brings us on nicely to our next point…
3. Communication
We have discussed how you can display your brand identity through visual aesthetics, be that in your physical space or your digital one. Another key way to assert your branding though is through how you communicate with your users. The tone of voice you use can be a great way to display your business's personality and create a rapport with your users.  
The Nexudus platform allows your coworking or flex workspace to communicate with your members in a variety of different ways, which will not only help foster a strong sense of community but also help to show your space's personality. 
This is very much an unsung hero of good branding and is something that can easily be overlooked. When used in conjunction with your physical and visual branding, however, it can be a powerful tool to convey who you are to users and potential customers. Consistency is key in this regard, so being able to ensure this is reflected in even the smaller aspects of day-to-day operations is integral.
Now, let's look at one final example of a coworking space that really exemplifies how to successfully leverage technology to support a brand. Fora is a network of spaces that have positioned themselves as providers of luxury workspaces. They use this brand to define their audience, and it is reflected through every aspect of their business. From their physical spaces, website, and custom mobile app for their users, they express their brand both physically and digitally. For anyone looking for examples to follow, you could do a lot worse than Fora, who really excel in this department.
We have said it before, and we will continue saying it, technology is going to play a significant role in the future of coworking and flex workspaces. This is why we are doing all we can to create the most flexible, end-to-end workspace management software on the market. Everything we do has the end-user in mind, as we seek to make running your workspace that much easier and more successful. 
If there are any features you think we could add to make the platform better, we'd love to hear from you. So many of our updates come directly from our users, so don't be afraid to reach out. You never know, your idea could be featured in an update soon. Reach us at: support@nexudus.com