In our never-ending bid to provide the best possible experience for you and your members, we have made some exciting changes to our integration with printing management provider, eZeep. As a company that provides coworking management software, our primary aim is to make the lives of coworking and flexible workspace operators as easy as possible, which is why we dont stop at simply providing integrations, we want to each this integration as effective and easy to use as possible. 
Specifically, we have been doing lots of work recently to improve our integration with eZeep, making it easier for you to manage printing in your workspace. So, whether you are already making use of this integration, or are looking to implement a new Print Management system, here are the changes we have made to make managing how users print in your workspace as simple and easy as possible, by being able to add customers directly from the Nexudus Platform. 
What changes do you need to know about?
If you are already using the integration with eZeep there are some important things to know. Firstly and most importantly, the old user import link will no longer work, and as such you won't be able to use it to add new user using this link. Making use of this new change will require you to enable the integration. 
Reenabling the integration with eZeep
If you have been using the eZeep integration prior to these changes, you should update the integration by enabling it again. This will need you to add your eZeep username and password in the corresponding fields in Nexudus.
This can be done by following the steps below:
If the navigation menu isn't visible, click the menu icon in the top left corner of the page.

Set the Enable toggle to YES.

Click the Save Changes button.

Add your eZeep email and password in the Username and Password fields

Click the Save Changes button.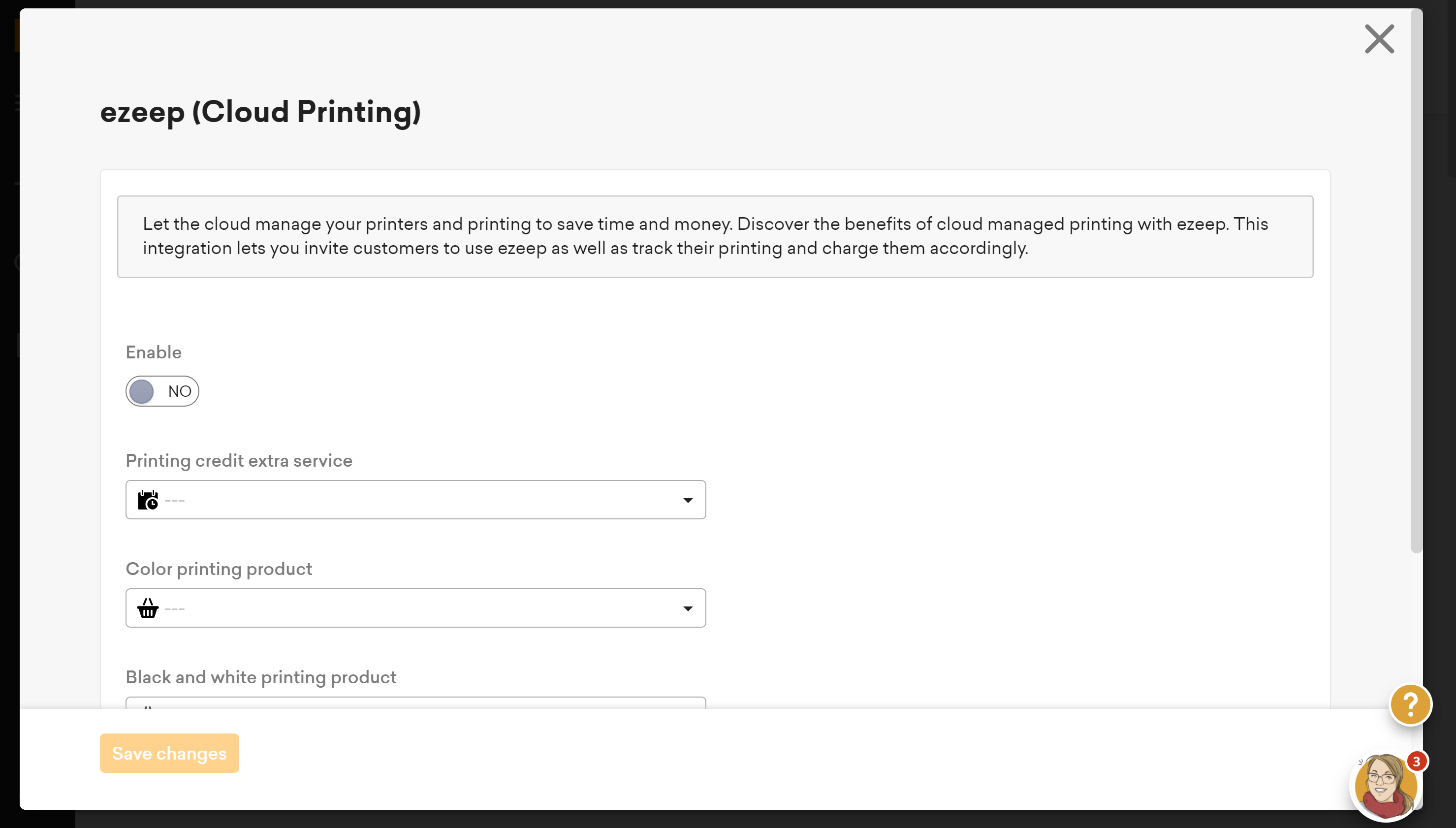 Adding customers to eZeep
Rather than adding customers to eZeep by using the link that we mentioned above, you will now do this directly through the Nexudus Admin Panel by either ticking the checkbox in each customer's Nexudus account, or by using the Bulk Actions menu in the admin panel. This process is manual, and you are unable to add new customers to Nexudus when they are registered. 
The specifics of this process is detailed below:
If the navigation menu isn't visible, click the menu icon in the top left corner of the page.

Hover your mouse next to a customer and tick the checkbox that pops up on the left.

Tick the checkbox next to every other customer you want to add to eZeep.

Click Add to eZeep in the Bulk Actions menu.

Click Continue to confirm your action.
Customers should receive an email invite from Ezeep and appear in your Ezeep users list within a few minutes.
We have made these changes to make it easier for you to manage the integration with eZeep entirely from the Nexudus Platform. We hope you will find this a much easier way to add new users to eZeep, saving you time and thus allowing you to focus on the more important aspects of managing your space. 
For complete, end-to-end instructions on the integration between Nexudus and eZeep,
read our comprehensive Knowledge Base article
for all the ins and outs of what the integration does and how it works.