When trying to attract remote workers the first thing to think about is that not all remote workers are made equal. To put it simply, there are those people who are in a WFA (work from anywhere) scheme in which they are looking for a "permanent" space, and on the other hand, we have those people who work some days remotely and others from their company offices. Obviously, we can reach a much higher level of granularity if we add, for example, people who make WFA almost a religion (digital nomads) or those companies that are looking to implement a hub and spoke model, by creating satellite offices distributed in a territory so that all their employees have an "office" close to home.
For companies, it is simple: flexibility, flexibility and flexibility… and cost. But what does flexibility mean? 
On the one hand, companies are looking for a pay-per-use scheme with a sufficiently small module (or a scheme in which the places are not nominal) to ensure that they are not paying for something they do not use (their HQ's used to be 40% empty on a normal day and they don't want to make that mistake again). They are also looking to avoid long-term commitments that could hamstring them in the medium or long term. 
In terms of cost, everyone agrees that flexibility comes at a price and will represent a higher cost than a conventional membership. This is especially true when compared to the cost of a single day of use. However, the problem is that the perception of what the mark-up should be is often quite different between the customers of flexible workspaces and their operators (especially in cultures where people find it more difficult to pay for services).
The reality is that from the initial discourse of "everything is going to change", which we experienced at the beginning of the pandemic (I personally never believed this, given my conviction that man is a creature of habit), this entailed the death of the office and a whole series of collateral effects. We have instead moved on to a scenario where a significant proportion of companies are moving to flexible schemes while not leaving their central offices: their staff is attending the office between two and three days a week. This reality leads us to believe that the demand for products to address these needs will increase in the future. It looks as though flexibility will remain or increase in importance as an asset to attract and retain talent, a trend we saw before the pandemic that has only gained momentum since.
When you deal with companies, offer a tailor-made proposal and avoid at all costs the feeling as though they are paying for something they do not use. Price your pay-per-use services appropriately: calculate your costs, compare with competitors and listen to user feedback.
When it is the company that is looking for space to address their employees' needs (instead of being the employee looking for the space), we must also bear in mind that they will probably be looking to reduce complexity, so it is possible that they will turn to platforms that manage different spaces and unify all the flexible workspaces in a single provider. In this sense, we have seen how platforms that already existed before the pandemic have been joined by others focused on serving a 100% corporate customer base.
Look for popular platforms in your area and sign up for the ones which seem a better match for your space. Alternatively, you could make agreements with other spaces to create a network that competes with the big players in flexible working. You won't be making all the money, but you will keep filling desks and could even attract more business when the other spaces send customers to you. If your area is a popular destination for digital nomads or remote workers, sign up for services that are aimed directly at those target groups like Nomad List.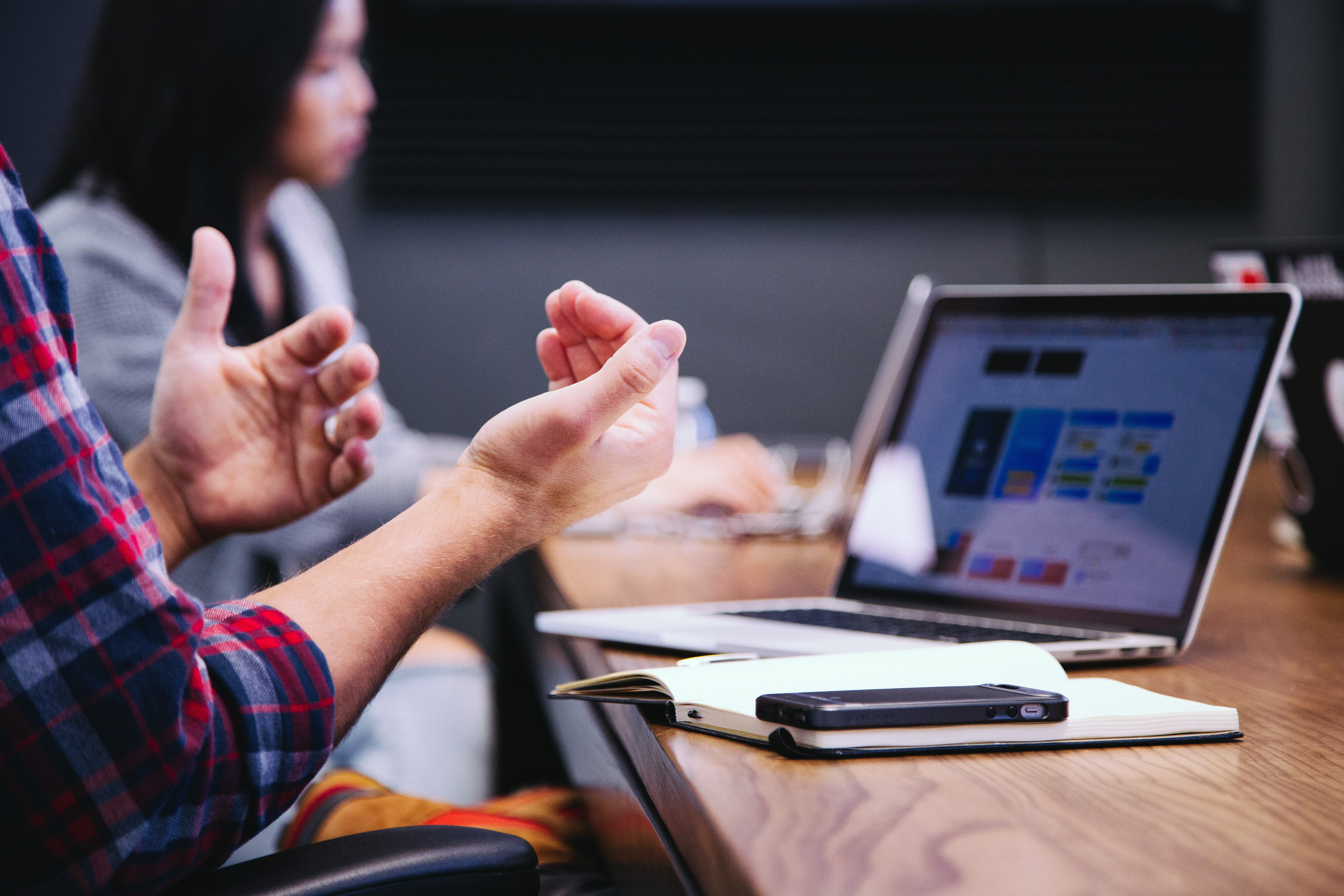 For corporate users, priorities are relatively similar to those of a standard coworking user, with some unique differences that must be taken into account. I interviewed a remote worker about their needs when looking for a workspace, and got the following answers:
In terms of the physical space:
- A pleasant space with natural light, where people are not crowded together.
- A "big enough" table and a good chair.
- Sufficient availability of meeting rooms and/or booths for the large number of calls with my company. Free to use phone booths are expected while meeting rooms can be charged per use. 
Space users (community):
- People with similar ages and [professional] profiles to mine.
- No large teams that have their own dynamics.
- Other people working remotely. 
Other factors:
- A location relatively close to home (or that works in terms of daily routine).
- A price that is within my budget.
- That there are other activities in the space that align with my interests.
- To have good communication with the staff of the space.
You probably won't be surprised with this response, as the expectations and needs listed above are similar to those of a standard coworker, I will now elaborate a little to explain which features are particularly important for flexible workers. 
Sufficient availability of meeting rooms and/or booths for the large number of calls with their team being included in the rate and others for a fee is a must. These people are working remotely, so their needs for voice and video calls are on a par with, or even above, those conventional members who use these resources the most. During the pandemic, we have seen the use of these resources (which allow for private conversations) skyrocket. With these profiles, the pressure on meeting rooms, booths and other spaces and resources that allow us to hold conversations with different levels of privacy, and without disturbing other users, will continue.
Provide enough spaces for your members to have private calls and don't forget to show them in your space tours and on your website.
Another factor, especially with people who live alone: they want to work from a flexible workspace to interact with other people. In the example above it is clear that this user assesses the suitability of a space's community by the following characteristics:
- Age
- Similar profession to their own
- The existence of other remote workers (with potentially similar needs).
Far from being merely a "nice to have", if they find a space in which there are profiles that meet these characteristics, they will be more likely to foster meaningful connections with other members of the community, and as such will be more likely to opt for that space. 
For workers who are on a flexible scheme and only come to the office 2/3 days a week, their needs are relatively different. Location is even more important: if they do not go to the office it is probably to avoid the daily commute, so they will look for a place very close to their home, their children's school, or any other place that allows them to integrate it into their daily routine, but they will avoid commuting as much as possible.  
On the other hand, why do they want to use the services of a flexible workspace instead of working from home? The answer usually lies along two lines: on the one hand, there is often a lack of space at home for a suitable work area (it is also possible that the worker has other priorities when it comes to using the space in their home) or that they have children at home and need to be able to take calls in a noise-free environment. It's more than possible that they may attach importance to the community aspect, but this depends on how social they are and whether they do not mind working alone two or three days a week.
Market your space locally so people working on a semi-remote arrangement can be aware of your offering.