Coworking spaces are no longer the sole domain of freelancers and microbusinesses. Today, they're home to an ever-growing array of business and non-business entities, from students and apprentices to corporations and household brands.
In order to attract and retain a diverse and varied membership body, coworking operators are coming up with creative ways to market their proposition to different audiences. Even spaces designed for a specific sector or business type are widening their reach. 
Word of mouth and social media seem to be the most effective marketing tools for the majority of coworking spaces. When it comes to socials, it's important to gain an in-depth understanding of different audiences before crafting and posting content.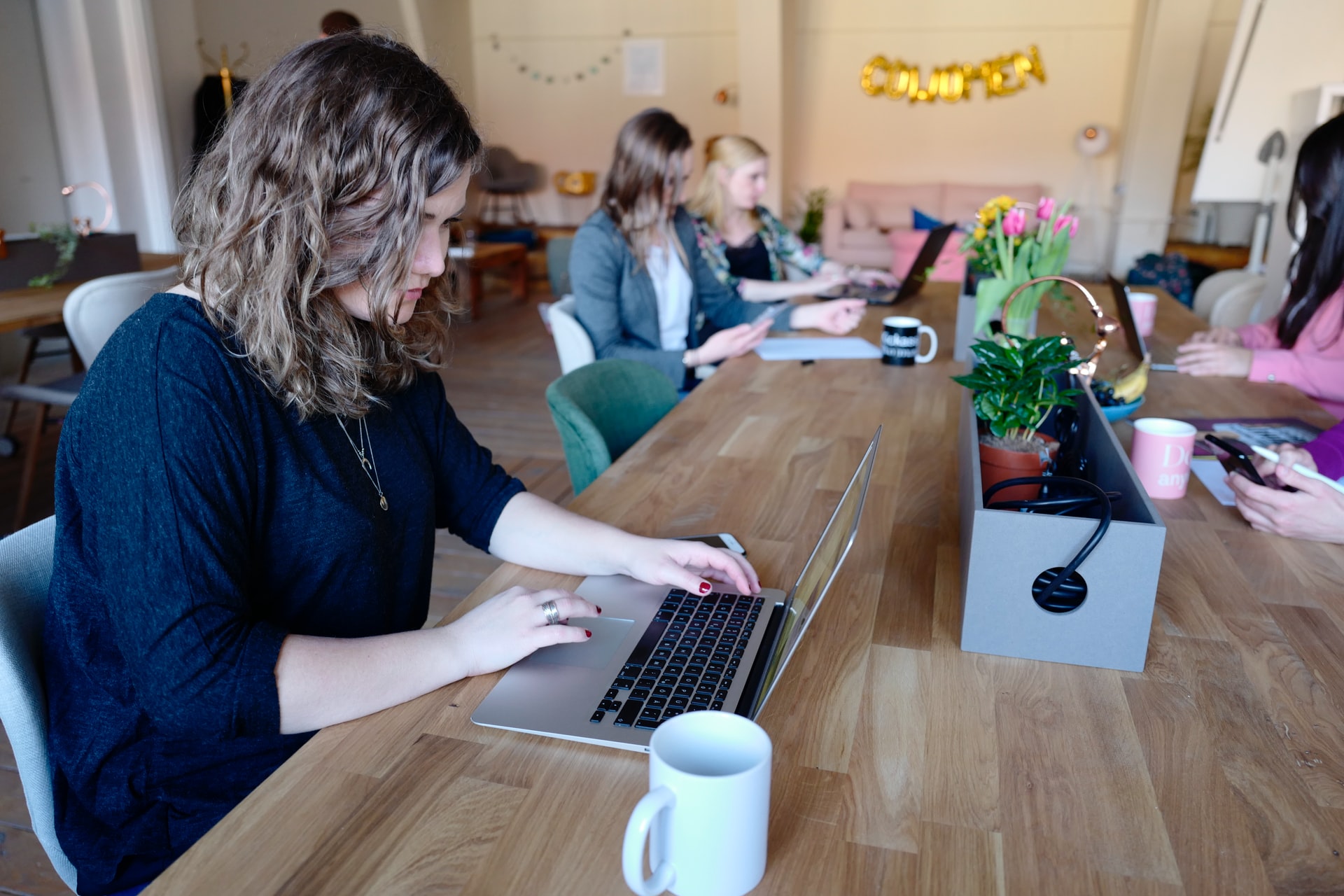 1. Students and lifelong learners
Increasingly, coworking spaces are becoming facilitators for learning. This article by AllWork.Space explores three in London: Space4, Creative Works and Stillpoint Spaces. 
Founded in 2018, Space4 is a tech-centric and community-led coworking space that operates a pay-what-you-can policy. It's part of CoTech, the UK's network of worker-owned digital cooperatives. Together with affordable desk space, Space4 runs tech training sessions and digital skills adult learning courses for the wider community.
Stillpoint Spaces is a flexible workspace for those working in or around the psychology sector. It offers lifelong learning opportunities to both members and non-members throughout the year, from industry-specific CPD sessions to deep mindful writing workshops.
Creative Works, a coworking space and learning environment in East London, is part of Big Creative Training and Academy. 
The further education provider's apprenticeship team is based in Creative Works, and members who hire an apprentice through them get a free desk for the apprentice. The space is also home to a training suite that members and non-members can book. 
According to research by the real estate firm JLL, universities are beginning to form partnerships with coworking space operators. These partnerships are providing universities with a much needed cash injection at a time when travel restrictions are driving down international student enrolments and domestic students are avoiding campus. 
As well as benefiting universities, these partnerships bring the coworking proposition to a brand new audience - one that will drive future of work trends moving forward. 
In April 2021 the University of Melbourne announced a partnership with tech hub experts YBF to power a new coworking space offering a selection of flexible private offices, dedicated desks, meeting rooms, project spaces, media studios and event spaces. 
Meanwhile, Purdue University in Indiana has partnered with Carr Workplaces to offer businesses flexible office space at its new Discovery Park District.
Students: what are their needs?
The ability to fit learning around life's commitments

Cost-effective memberships

A space catering to both focused and collaborative work 
2. Freelancers and contractors
In 2017, freelancers were the largest coworking demographic in the world, according to research by Deskmag, which found that freelancers accounted for 41% of the coworking population, followed by corporate workers (36%). It's likely that this is still the case - we certainly haven't found any evidence to suggest it isn't.  
If freelancers can work from home, why would they pay out of their own pocket to rent a desk in a coworking space? 
What makes coworking so worthwhile for freelancers is that many feel more productive in a coworking space, making the ~£200 a month expense worthwhile. The social side of coworking can contribute to better mental health and an overall sense of wellbeing too.  
"People who are more socially connected to family, friends, or their community are happier, physically healthier and live longer, with fewer mental health problems than people who are less well connected." (Read more at mentalhealth.org.)
Freelancers: what are their needs?
The social element

A productive environment

Opportunities for networking/collaboration

Flexible, cost-effective contracts 
3. Digital nomads
Digital nomads love coworking spaces because they make it easier for them to meet other travellers and people from the local community, and find out about events and things to see or do in the area. 
Increasingly, coworking spaces in digital nomad hotspots are offering a co-living option too. Check out our article on coworking spaces in beautiful locations to find out more about how spaces across the globe are incentivising nomads to join them.
Bali is often cited as a mecca for digital nomads, and as such is home to some of the best-equipped and serviced coworking spaces in the world. Livit, for example, attracts an international audience by offering recruitment advice, retreats, HR and strategy services, and business support services covering legal admin, immigration and visas.
It's also attracting members from the local community through a Remote Skills Academy.
"I spent $20 on advertising the first course and it booked up really quickly," says Managing Partner Lavinia Iosub. "We're running more courses and covering more topics now, including online business management, project management and scrum master modules, as well as a module covering the basics of working remotely,"
When advertising to digital nomads, it's important not to bypass important issues such as the wider tax implications of working away from your home country 
By understanding what motivates digital nomads - aside from great weather and a sense of adventure - coworking operators can target them in a meaningful way and create an experience that truly resonates. Check out this video for an extra insight into why people decide to embrace the nomadic lifestyle: 
Digital nomads: what are their needs?
Social connections

Travel advice - accommodation, things to see, etc

Business advice - tax implications, etc. 
4. Startups and SMEs
Incentivised by networking opportunities, access to talent and financial flexibility, early-stage companies and SMEs often thrive in coworking spaces. 
Hiring talent can be a challenging task for well-established businesses, let alone for new brands who are yet to build a presence or reputation. Firstly, in a competitive business landscape, it can be hard to know where to look for new employees. Secondly, the cost of advertising and recruiting for specialist roles can pose a problem when it comes to cash flow. 
While we wouldn't say coworking spaces provide the perfect antidote, they can certainly make hiring easier. Because coworking communities act as extensive business networks, a startup founder is never far away from a graphic designer, web developer or sales consultant - or someone who knows one, anyway. 
Startups and SMEs are also drawn in by the flexibility element. Being able to scale up or downsize at relatively short notice provides founders with financial breathing space. While some founders are fond of local, indie coworking spaces, others prefer operators with multiple locations that their staff or clients can utilise on an ad hoc basis. 
Startups and SMEs: what are their needs?
Business support/advice

Help with talent acquisition/retention

Flexibility and scope for growth
5. Large corporations
In 2016, Microsoft became one of the first major companies to add flexible workspace (WeWork) to its real estate portfolio. An array of companies have followed suit since then, including the likes of Facebook, HSBC, Bank of America and Salesforce. The statistics say it all. In 2018, a quarter of WeWork's revenue came from corporate occupiers.
So, why are firms that can afford to lease or even buy commercial property interested in flexible workspaces and coworking?
A lot of large companies are lured in by the "culture" aspect. Collaborative environments create more opportunities for learning and help employees to feel more connected to their team, which can work wonders for employee retention. That's why more and more companies are turning to coworking spaces to help meet their new hybrid working needs. 
Like everyone else, corporates are also a fan of the facilities. Aside from a reliable WiFi connection, with coworking, larger businesses don't need to worry about furnishing their space or hiring a design and fit-out team to create breakout spaces and kitchens. CapEx becomes a more manageable OpEx. Cutting edge technology is also a plus, enabling in-house teams to conduct effective hybrid meetings with their WFH counterparts. 
Keep in mind that the corporate audience also includes individual employees who work for a company that had agreed to pay for or subsidise a coworking membership for them. This approach is becoming increasingly popular as countries emerge from Covid-19 lockdowns. 
Corporates: what are their needs?
A semi brand-able space (see managed offices)

Collaborative atmosphere

High-quality services and amenities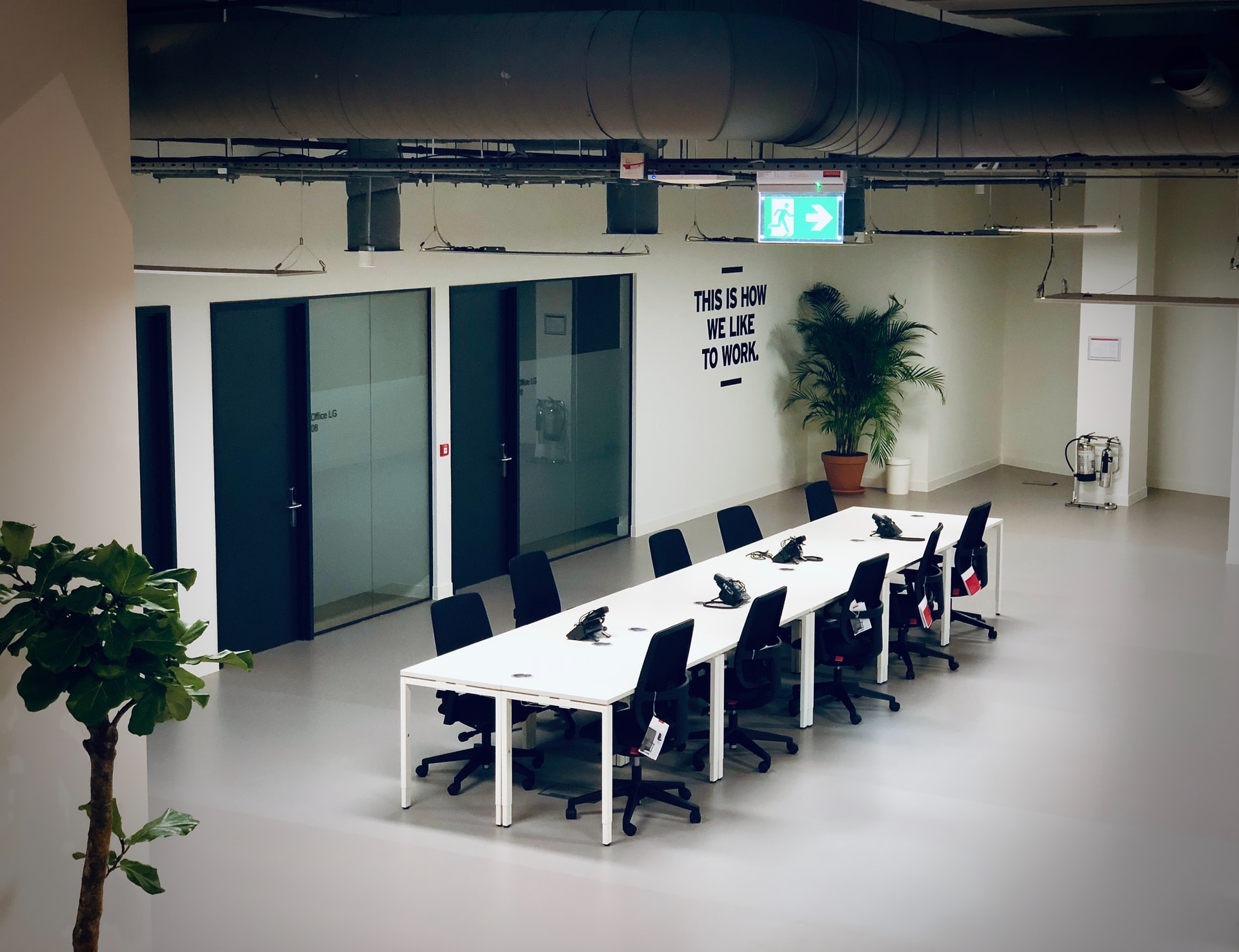 How can Nexudus help you engage coworking audiences?
Coworking technology enables operators to "strike while the iron is still hot" and turn leads into paying, longer-term members. It also allows community and marketing managers to keep multiple audiences engaged in the community for the duration of their membership.
Using Nexudus, operators can craft and send personalised email campaigns and newsletters to different subscriber segments, for example. This can prove particularly useful at the beginning of the sales process in terms of promoting different facilities and services to multiple audiences. 
For instance, corporations could be sent an interview with the founder of a larger organisation, focusing on how coworking has benefited their business. Freelancers, on the other hand, might first be sent an email containing upcoming events. 
As well as helping coworking spaces engage prospective members at the start of their journey, coworking platforms help broker meaningful professional relationships between the members themselves. Members can log in to see other member's profiles, filter profiles by skills or location and communicate through the message board. 
From proposals to managing opportunities, setting tasks, emails and reminders, Nexudus' CRM provides a complete overview of all your current sales and opportunities. By outsourcing the workflow side of things to technology, operators can focus on keeping their online and offline communities engaged and happy. 
---
Do you want to reach a wider coworking audience in 2021-22? 
Request a Nexudus demo to find out how today.