DISCLAIMER: This post may cause a severe case of office envy!
In lieu of actual international travel, we thought we'd share some coworking spaces in beautiful locations that we can all live vicariously through. The spaces themselves are incredible, their surroundings arguably even more so. 
Beauty is in the eye of the beholder, so although Bali features thrice, we've tried to include a variety of locations and landscapes. From coworking hubs nestled in the mountains to beautiful beachside workplace retreats, let's take a look at who made our top ten.
1. Nest City Lab, Barcelona
Nest City Lab is on a mission to "imagine, create, and offer sustainable spaces that inspire its members to live a more sustainable and fulfilling life." 
Founded in 2013, the company opened its first space in El Born, Barcelona, and has since added another in the city's Poblenou district. Sustainability-wise, the second location features an impressive permaculture space with an edible forest, an urban farm complete with aeroponic towers, a yoga and mindfulness space and a vegetarian industrial kitchen. 
Nest City Lab, Barcelona

2. Tropical Nomad, Bali
Tropical Nomad is situated in a quiet village called Canggu. It's home to rice fields, coconut trees and gorgeous secret beaches renowned for their sparkling black sand. The space itself is a hub for digital nomads searching for that perfect balance of work, life and travel. They say a picture is worth a thousand words, so...
Tropical Nomad, Bali

3. Outpost, Bali
Also situated in Canggu (and with other locations in Ubud), Destination Outpost combines coworking with coliving. The coworking element was designed in collaboration with Alexis Dornier, an award-winning architect who has an extensive portfolio of beautiful buildings in stunning locations.
As well as providing digital nomads with a bright and modern environment in which to work, members get access to weekly events and workshops. The air-conditioned building features an open-plan coworking area, cozy couches and a sun-soaked roof terrace.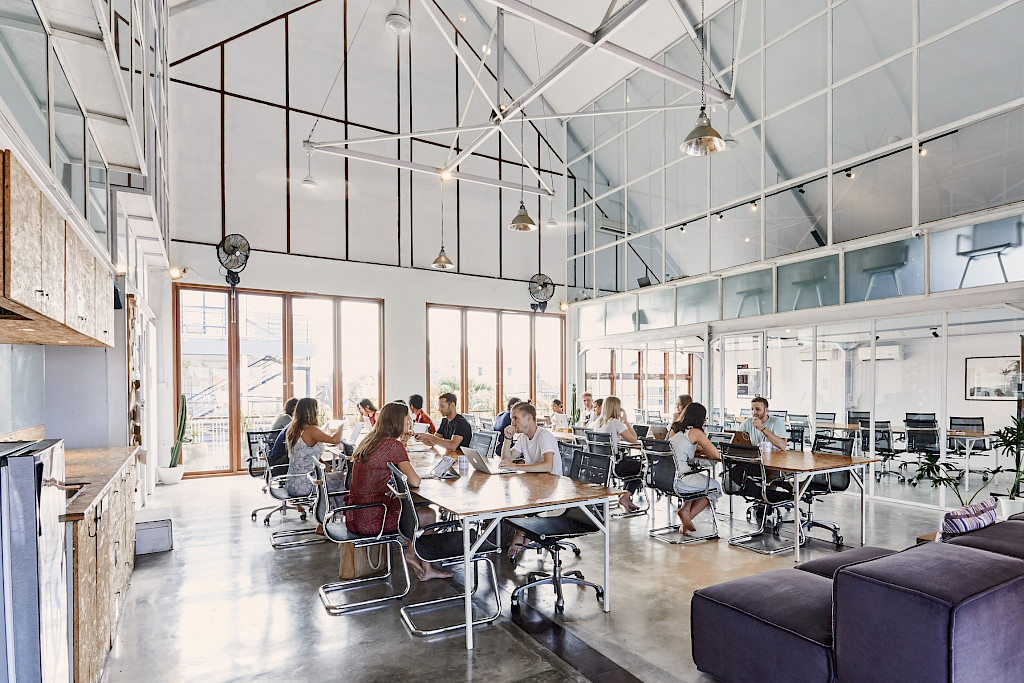 Outpost, Bali

4. Livit Hub, Bali
Our final pitstop in Bali is Livit Hub, situated in the tranquil town of Sanaur on the east coast of the island. The sea is just a 5-minute walk away and the space is home to a community of "progressive thinkers" intent on creating a positive legacy. 
The coolest thing about the space has to be its Remote Skills Academy. Designed for young Indonesians, five Virtual Assistance scholarships are available, as well as free career coaching sessions and a paid internship with two successful entrepreneurs.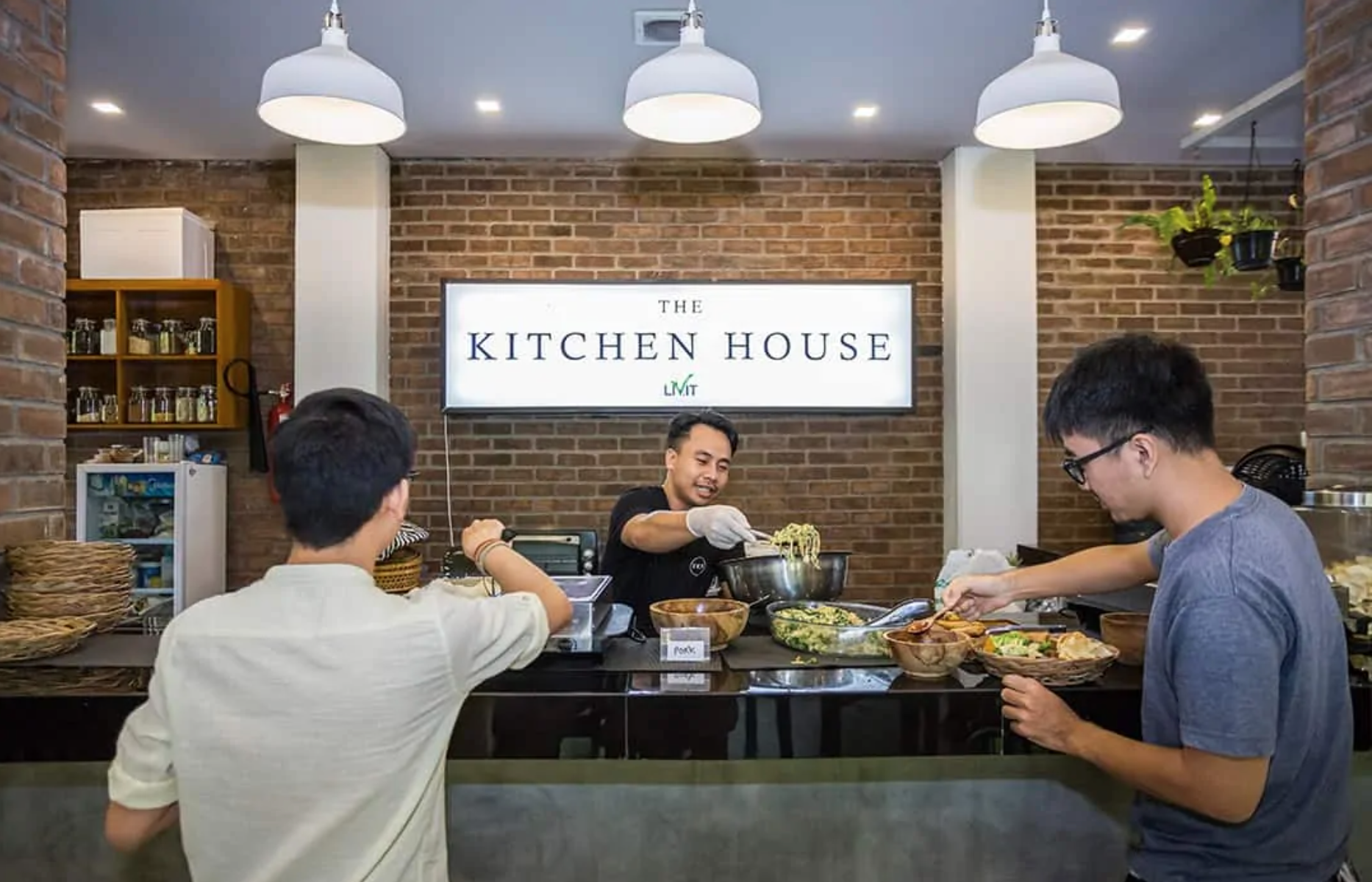 Livit Hub, Bali

5. Ministry of New, Mumbai
Fort Mumbai is a popular business and art district, and as a design-led coworking space for professionals seeking an international creative community, Ministry of New fits in perfectly. 
We're not exaggerating when we say MoN makes the most out of its space. As well as the usual collection of private offices, shared space and meeting rooms, it's home to regular talks, workshops, networking and alumni events, socials, pop up shops and art exhibitions.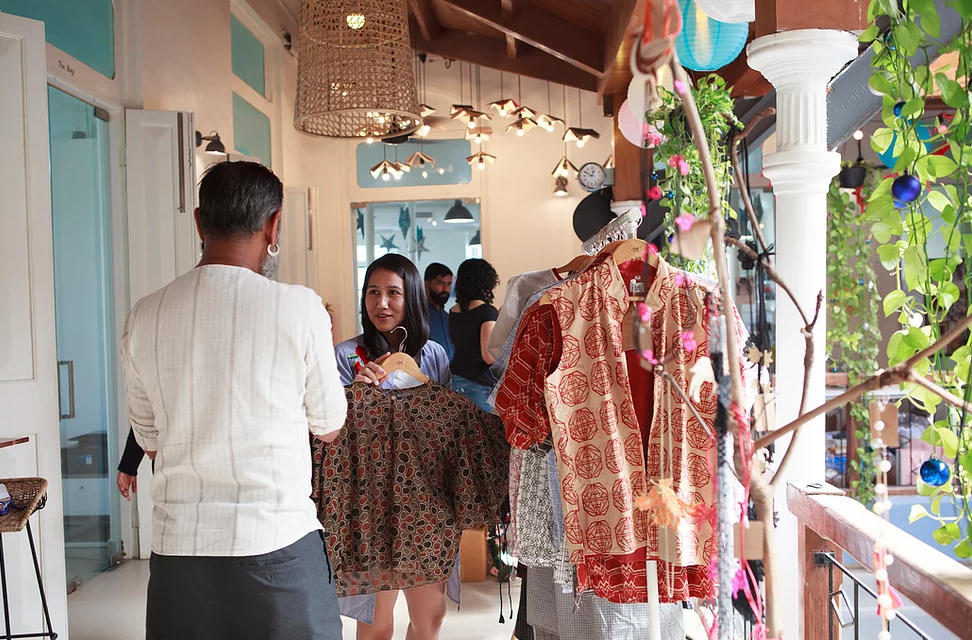 Ministry of New, Fort Mumbai

6.  Werqwise, San Francisco
Although San Francisco is filled to the brim with activities, attractions and amenities, it's only 49 square miles, making it incredibly easy to see everything on offer. 
Visitors and inhabitants can take a stroll to the Golden Gate Bridge, meet a community of California sea lions that have taken up residence on the docks in the PIER 39 Marina, and do a spot of work at Werqwise, located near the Financial District.
Take a virtual tour around the building:
7. Office Boitsfort, Brussels
As we said in the intro, beauty is in the eye of the beholder. And while Brutalist architecture isn't everyone's cup of tea, there are people out there who firmly believe that brutalism is beautiful. Including the Belgian architect Constantin Brodzki who designed the headquarters for the CBR concrete company in 1967, and Fosbury & Sons who decided to restore the building to its former glory by transforming it into a coworking space called Office Boitsfort.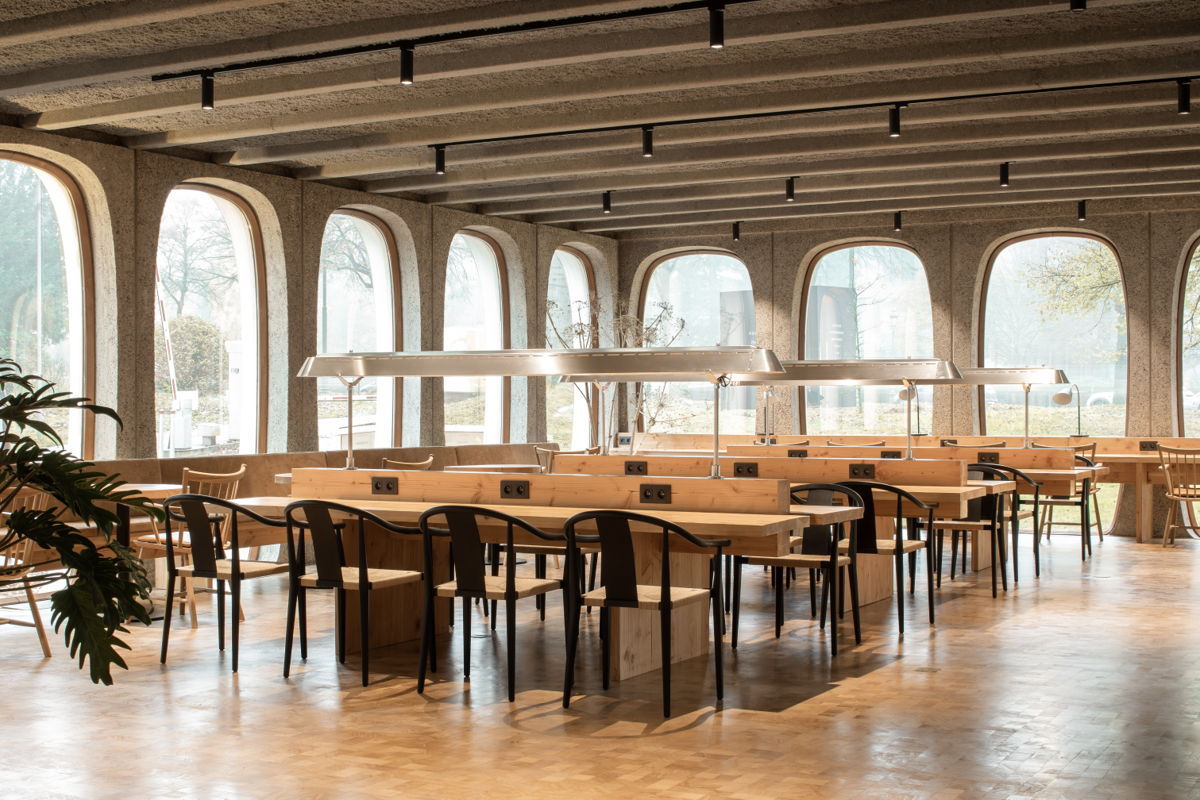 Credit: Jeroen Verrecht

8. Coworking Bansko, Bulgaria
Bansko in Bulgaria is situated at the foot of the Pirin Mountains. It's a buzzing ski town and is home to an international nomad community. It's affordable, full of attractions and even boasts its own coworking epicentre, proving that coworking really has become the norm. 
Coworking Bansko welcomes around 100 members throughout the year and hosts a number of exciting events. In summer 2021, the village welcomed hundreds of nomads who revelled in an exciting mix of presentations, workshops, sports, mindfulness and nature.
Coworking Bankso, Bulgaria

9. Mountain Hub, Swiss Alps
Located in Verbier, Mountain Hub is just that - a hub in the middle of the Swiss mountains. The workspace provides business support services for startups, freelancers and larger companies, and its goal is to "build and develop the entrepreneurial ecosystem in which locals, second home owners, tourists and established businesses can interact."
Just look at those views. 
Mountain Hub, Switzerland

10. Workinforest, Germany
Workinforest is a group of digital nomads committed to leaving the hustle and bustle of the city behind. Conny Naumann is the Founder. 
At the age of 27, she was inspired by an article about the founder and creative director of Universal Everything, Matt Pyke, who built a small cabin behind his house to work from. Together with their team, Conny is currently in the process of building a new coliving and coworking space in the middle of the woods.
Workinforest on Instagram
---
Do you run a coworking space in a beautiful location? Wherever you are in the world, we'd love to hear from you! Share your story with us on Instagram at @nexudus_.