If you're feeling a tad guilty for not showering your members with the attention they perhaps deserve, all is forgiven. For the last year and a half, most of us have been concentrating on keeping our heads (or more aptly, our businesses) above water. 
But now that some economies around the world are beginning to open up again, demand for coworking is rising. Some spaces are even experiencing a spike in office demand. 
With things looking up, now could be the perfect time to take your foot off the gas and show your coworking members you appreciate them. Simple gestures can work wonders for wellbeing, and could also earn you some referrals along the way. 
Why not try out a few of these over the coming weeks...
1. Send a personalised email
Use your CRM to craft a personalised note to members to show them you care. 
It doesn't have to be long and verbose; aim for short, sweet and to the point.
Hi [FNAME],
Just a quick note to say we really value you as a member of our community. 
If there's anything we can do to make your life easier, do let us know! You can reply to this email, chat to us at reception or pop a note in our comments box. 
Best,
"Team Coworking"
2. Celebrate their achievements
The life of a freelancer or small startup team can be a lonely one. Often, there's nobody to celebrate those big client "wins" with. 
Remember to ask your members what they've been working on and how their business is going, and share their successes (with their permission, of course) with the rest of the community in your newsletter or on social media.
Creative Works in London does this really well - check out their Instagram: @creativeworks.space.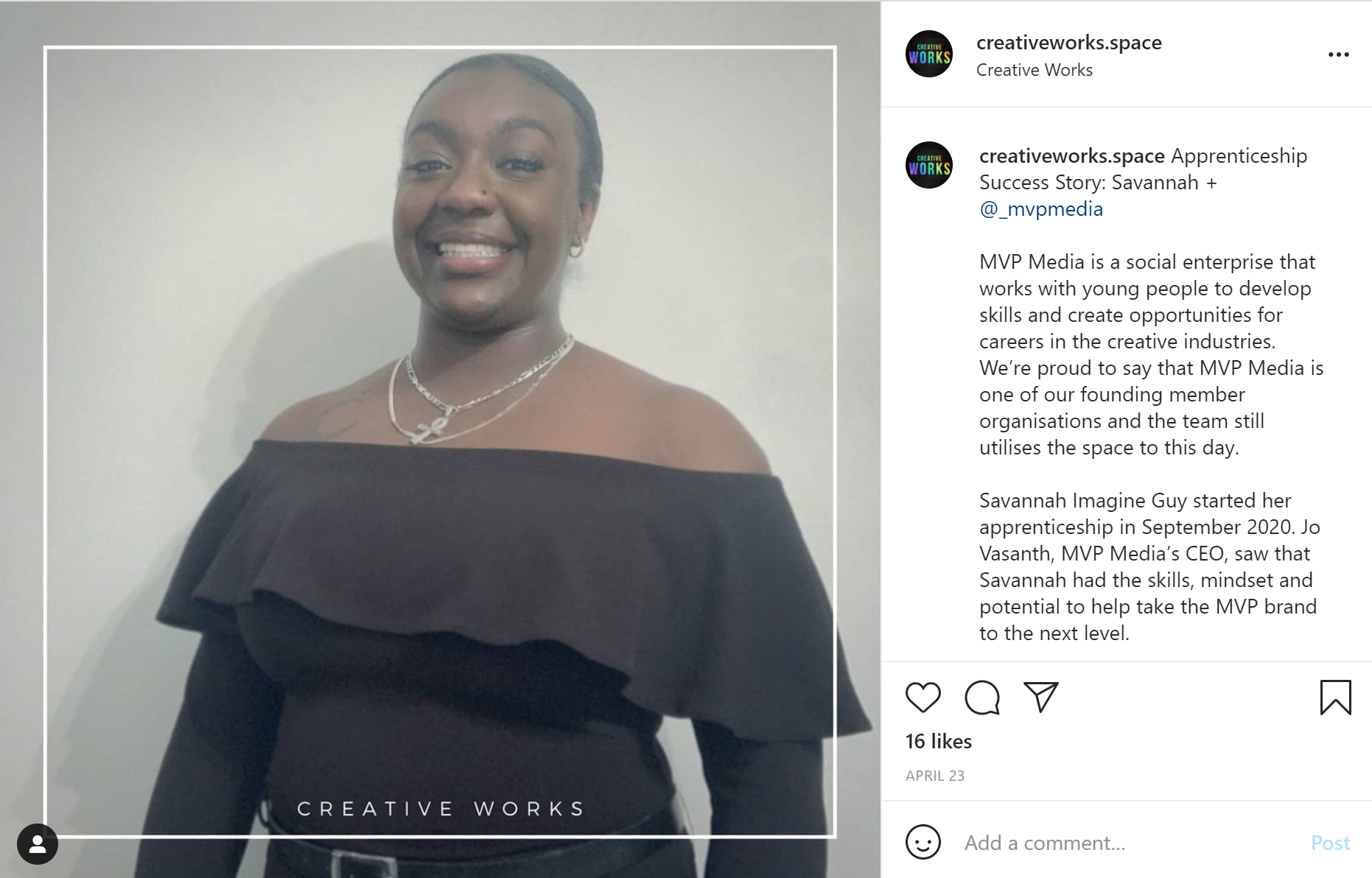 3. Lend a helping hand 
Are any of your members struggling financially at the moment?
If you're in the position to be able to do so, you may want to consider offering a "pay what you can" scheme for those whose businesses have been adversely affected by the pandemic. 
4. Get to know them better
What better way to show gratitude than by making the effort to get to know your members, well, better. You could interview members for your podcast or blog, for instance. 
Interviews benefit both parties - your members can share them on their own website and with potential clients, and they can help you attract more members. Work.Life does this particularly well - check out the member spotlight section on their blog. 
5. Gift a local tasty treat
The pandemic has given many people a renewed appreciation of their local community. Tap into this appetite for buying local by doing it yourself! 
Pop into your local bakery and order some tasty afternoon treats for your members. (You'll need to taste test them yourself first, of course.)
6. Gift a local discount
Partnering with a local business can raise your profile as well as theirs. Offering your members local discounts is also a good way to show you have their best interests at heart outside of your space as well as inside it. 
You could offer discounts at local:
Retailers

Hair/beauty salons

Cafes/restaurants

Childcare facilities
7. Gift a local experience
For a bit of fun, you could use a name randomiser to select a member or two each month. The "chosen ones" could win a free lunch at a local cafe, a massage, a free yoga class...
8. Offer an incentive
Providing you have GDPR permission and enough desk space, reach out to previous members who left before or during the pandemic. 
Let them know you've not forgotten them, and that you're ready to welcome them back should they wish to return. You could even offer an exclusive "founding member" discount, e.g. 15% off their first three months of rent. 
9. Make safety the #1 priority
In the UK, social distancing and face masks will no longer be mandatory from 19 July. However, safety will still be at the top of most people's minds.
Think about how you're going to show members you care about their health. 
If measures have been lifted or are going to be lifted soon in your country, are you still going to encourage people to wear masks in communal areas and will you continue with enhanced cleaning?
10. Focus on wellbeing
According to a recent Chartered Management Institute (CMI) survey, 72% of staff named 'ensuring wellbeing' as the top priority for managers in 2021.
It's more important than ever to show the members of your coworking community that you care about their wellbeing. Now is also a good time to reevaluate your current wellbeing strategy. Could you be doing more? Have people's needs changed?
During the pandemic, a lot of people have been experiencing burnout. What measures can you put in place to encourage a work-life balance? 
11. Welcome feedback
Feedback is incredibly helpful for betterment and growth. Show your coworking members you appreciate them by inviting feedback - positive or negative. Acting on feedback will show that you care and enable you to make your space more inclusive. You could:
You could use your CRM to send out a questionnaire to be submitted anonymously and place a comments box next to your reception for spontaneous feedback. 
12. Throw a party 
This, but a socially distanced version. Or get your members to save a date in their diaries for when it's safer to convene in close quarters. 
13. Decorate your space
While there's a lot to be said for minimalist office design (tidy space, tidy mind), art has the power to reduce stress and boost creativity. 
Why not transform your coworking space into a local art gallery? Your members should be your first port of call: are there any artists in your midsts? You could also contact local galleries and post a callout for submissions on Instagram Stories. 
14. Be a social conduit
The more social beings among us have been missing face-to-face interaction. Show members you care about their social life (as well as their work-life) by making introductions, hosting coffee chats, and being your generally welcoming self.  
15. Be a business conduit
The best coworking spaces are collaborative ecosystems. 
As one of the best-connected people in the room, be there to broker business intros between members and let them know that they can come to you if they need a graphic designer, developer, administrator, apprentice...whatever it may be. 
16. Don't be a stranger
Got a member who hasn't been in for a couple of weeks and you haven't heard from them? Reach out to see if they're okay. They might be taking a break, but checking in won't harm anyone. 
17. Invite furry friends
If you've always considered introducing a pet-friendly policy but haven't got around to it yet, now could be the perfect time. (Check out this useful pet policy template.)
Lots of people have been purchasing or adopting pets during coronavirus. 3.2 million households in the UK have acquired a pet since the start of the pandemic, with 16 to 34-year olds driving the trend. 
18. Introduce a loyalty scheme
Your loyalty scheme should reward members who have stuck with you for the longer term. You could offer money off rent or something entirely different. Get creative! 
19. Give them space 
Although this blog post is all about the act of showing appreciation, it's important not to bombard members. Sometimes it's good to take a step back. Especially when they're super busy. 
Most of the things on this list should be optional, not compulsory. Some of us just like to be left alone to our own devices and use our workspace for work - and work alone. 
20. Get them to share the love
Giving is contagious. It evokes gratitude and boosts wellbeing. 
So why not ask your members to show they appreciate you by asking them to leave you a review, whether it's on Google, Facebook, TrustPilot - or all three! 
---
Do you run a coworking space? If so, we'd love to know how you show your members you appreciate them. Share the virtual love with us on Twitter @Nexudus.