In a complex, uncertain, and volatile environment like the one we live in, companies try to avoid long-term commitments as much as possible, as they represent a burden in case they have to change their strategy. Even before the pandemic, flexible workspaces (in their various forms) were seen as an increasingly viable option for companies when they required flexibility that traditional real estate products do not offer.
Large building owners are well aware of the demand for coworking space, both because of the number of leads they receive, and because of the excellent relationship, they have with brokers and other stakeholders in the sector. Coworking demand was initially anecdotal in volume but later became an interesting slice of the pie and some of these owners chose to act: by either buying coworking brands or developing their own.
How can a conventional building owner adopt this model? Well, there are different options that all offer advantages and disadvantages for the landlord.
Buying an operator
This really is as simple as it seems: buying a coworking operator to manage the spaces that they want to convert into flexible workspaces. The strength of opting for this strategy is to have a team with the knowledge and organization that allows them to tackle projects immediately. This option does come with inherent positives and negatives though:
Pros:
It offers speed and immediate know-how.

The coworking space can operate without internal friction.

It is easy to keep the two structures separate.
Cons:
It can generate a certain cultural clash between the two structures.

Buying a good operator can be expensive.
Developing a coworking division
Developing an in-house division was certainly a challenge in the early stages of the coworking industry, but today it's much easier to hire experienced talent that can complement the existing in-house knowledge. The advantage of this strategy is that the cost will be lower than the previous one and that both structures are integrated from the beginning. However, the speed at which you can start your operations will be lower than that of an already established team as discussed previously.
Pros:
It is easy to find professionals in the market who have experience working in coworking.

You can avoid the cost of brand acquisition and have more motivated professionals both at a project and economic level.
Cons:
It will be a new team, with all the difficulties that entails.

If the management is assumed by a veteran of the company without the know-how of managing a coworking space, tensions may arise within the team.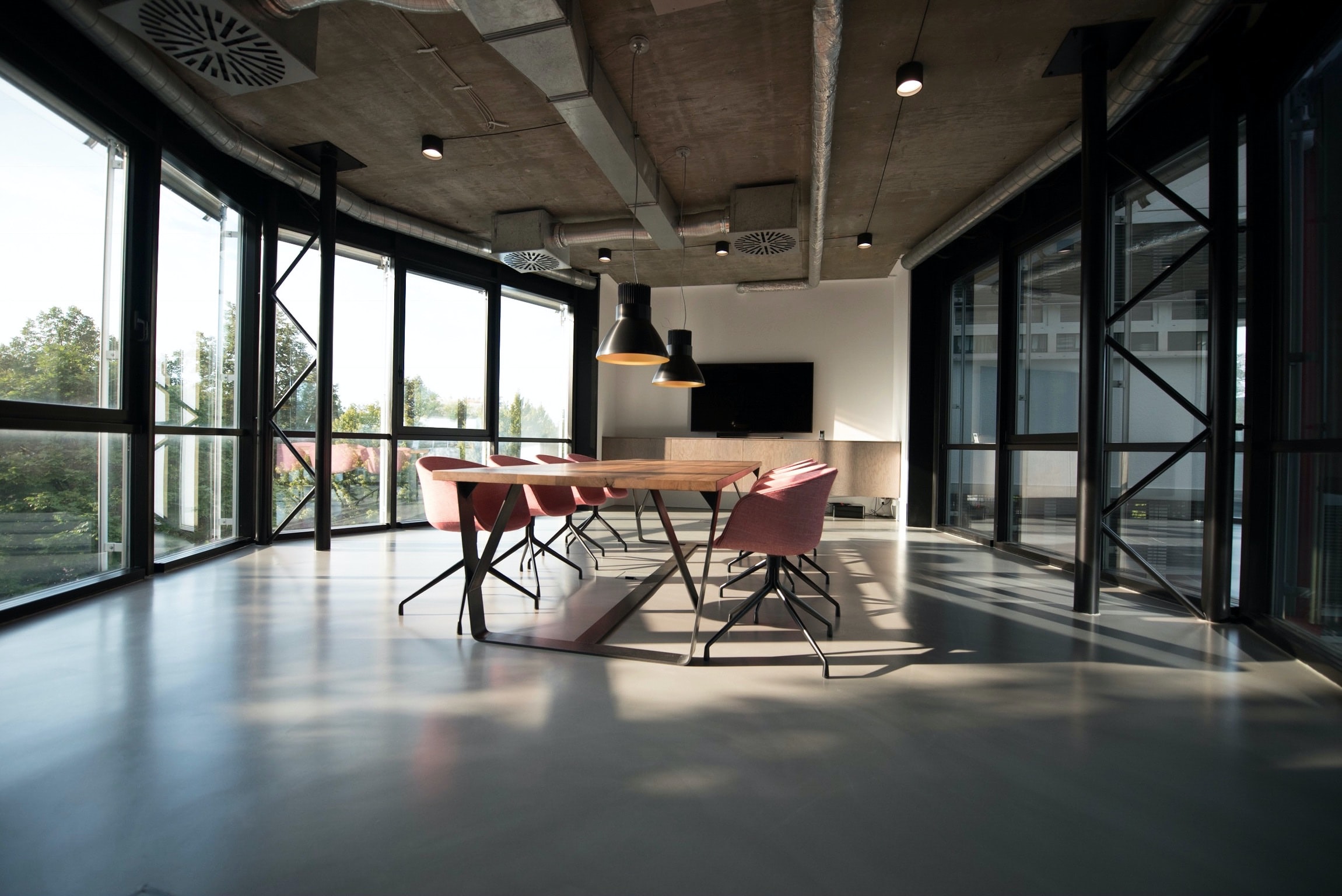 Revenue Share / Outsourcing
There are different approaches here that represent a wide variety of possibilities, all of them involve delegating the management of the space to a business partner. In different parts of the world, these agreements have different names and each of them has different nuances that can make them very different from one another. For example, one can go from a "simple" agreement such as a rent that varies according to the occupancy level of the space, to something as complex as a revenue share agreement which also includes a management contract with a third party. In this scenario, a landlord has a brand franchise agreement with a coworking brand, and a management contract with a third party as well. It is this third party that takes responsibility for the staff and the day-to-day operations of the space, while the coworking brand takes care of the marketing, sales, and training. The benefit of this particular scenario is that it apportions the risk of setting up a coworking space among three separate parties. While this risk may not be apportioned equally, a balance is able to be struck where each of the parties is comfortable in their position. 
Finding these equilibrium points will be easier when all parties' interests and expectations are aligned. An operator who only wants to reduce their losses while not reaching the operating break-even will be satisfied with an agreement that allows them to pay less rent when the space is at a low occupancy rate. This type of operator will be particularly appealing to a landlord who is willing to have a shorter contract. 
Alternatively, an operator who wants to expand at a faster rate than the investment they have available will want to minimise risks or have more cash flow to be protected in times of uncertainty, might be looking for an agreement that allows them to avoid as much investment as possible. This operator will need to find a landlord willing to invest in their asset. 
These types of contracts and agreements are incredibly complex and involve a lot of moving parts, just some of which include: The staff, the cost of the real estate investment, the furniture, a minimum guaranteed profit for the owner, if a rent fee exists, the duration of the contract, the possibility of exit for both parties, etc. 
There is a multitude of factors like the aforementioned ones to bear in mind and it is always advisable to seek the counsel of a legal specialist to be sure that all eventualities are covered since besides the simplest versions of this model based on a variable rent agreement, these contracts are challenging and complex.
Pros:
The landlord does not need to become an operator.

Simple arrangements can be an easy entry point to the flexible working industry.
Cons:
A complex agreement requires knowledge and advice from a coworking, real estate, and legal expert.

In a revenue share/management contract a long agreement will be signed which requires a long-term collaboration between landlord and operator and in most cases working together in yearly budgets, performance reviews, etc. It is not a regular rent by any means.
There is no one answer to what is the best way to enter the flexible workspace market, or rather there are as many good answers as there are owners asking the question. For someone who has the time, resources, and above all, the will to develop a line of flexible workspaces seamlessly integrated with the rest of the company's operations, the answer will be to hire and develop a division from there. 
On the other hand, if we are looking for speed and to keep both divisions (or even companies) separate, the answer will be to buy an existing operator. If the idea is to maintain a position as close as possible to that of an investor and not get mixed up in day-to-day operations, the various dimensions of management contracts, revenue share, or outsourcing can be explored. The important thing is that, whatever you choose, you should be comfortable with the decision and be clear that both parties should have their interests and benefits as closely aligned as possible to achieve a mutually beneficial relationship.