With today marking one year since lockdown restrictions were introduced in the UK, and other countries around the world approaching their respective lockdown anniversaries as a result of the coronavirus pandemic, we are taking some time to reflect.
The pandemic has affected just about every area of life and work as we know it, and although many organisations have adapted to or transitioned into new ways of working over the last 12 months, it certainly hasn't been without its challenges.
In regards to what this means for the future of work, in many ways, the pandemic has been a catalyst for workplace trends that were already taking root in the places of work everywhere. In fact, many of the features that have been hailed as "trends" over the last five years or so are becoming common, embedded practices in the world of work. 
We believe the topics listed below will continue to play a huge role in the workplace environment for the foreseeable future. Businesses that prioritise things like lifelong learning and sustainability will be better equipped to meet the changing demands of today's employees. 
And as we all know, satisfied employees are more productive ones! Let's take a whistle-stop tour through the changes we expect to see more of in 2021. (We'll be releasing a more in-depth article on each of these features every week, so watch this space.)
1. Flexible working 
A recent poll by Gartner reveals that 48 per cent of employees are likely to work remotely at least part of the time after COVID-19, compared with 30 per cent before the pandemic. 
Coworking operators will be the ones to help facilitate the widespread adoption of flexible working – or hybrid working, where employees split their time between the HQ, home or a "third space" such as a coworking space or cafe. Despite the pandemic, global markets are experiencing an increased demand for flexible workspace.
The Instant Group forecasts flexible workspace supply growth of over 21 per cent in 2021. What's more, 54.9 percent of remote workers who didn't use a coworking space prior to the pandemic are considering joining one in the future. Meanwhile, commercial property landlords are predicted to allocate 10 to 25 per cent of their assets for flexible leases.
Coworking spaces and other types of flexible workspaces are the "future of work" hubs.
2. Employee mental health and wellbeing
It can be difficult to summarise what mental health and wellbeing means, and what it looks like in action. Mind's booklet on How to Improve Mental Wellbeing says good mental health is all about your behaviour and what you do. It says good mental health is when: 
"You care about yourself and you care for yourself. You love yourself, not hate yourself. You look after your physical health – eat well, sleep well, exercise and enjoy yourself.
You see yourself as being a valuable person in your own right. You don't have to earn the right to exist. You exist, so you have the right to exist.
You judge yourself on reasonable standards. You don't set yourself impossible goals, such as 'I have to be perfect in everything I do', and then punish yourself when you don't reach those goals."
Unfortunately, there's been a bit of a disconnect when it comes to people's mental health in the workspace. According to Mind, 56 per cent of employers said they'd like to do more to improve staff wellbeing but don't feel they have the right training or guidance.
Fortunately, there's a growing bank of useful mental health resources out there to help businesses prioritise and destigmatize mental health while reducing absenteeism and presenteeism (where an employee "turns up" but can't function well).
Mind's An introduction to mentally healthy workplaces contains a few useful questions business leaders can ask themselves to get started, including:
How are mental health and stress talked about in your workplace/team?

What policies for managing mental health does your organisation have?

Does your organisation prioritise learning and development among its staff?

Do you communicate staff responsibilities and expectations clearly?
3. Sustainability
Sustainability isn't just a passing trend, either in our work or personal lives. Our species – and many others for that matter – depend on it not being. As workplaces strive to be carbon neutral, we'll see sustainability woven into the fabric of buildings and the practices that take place within them. 
There are so many ways you can prioritise sustainability in your workplace. Sustainable infrastructure, such as solar panels, smart thermostats and hydronic heating, can be implemented at the build and fit-out phases, or retrofitted to existing spaces.
You can also make conscious choices that are conducive to sustainability. Take coffee, for example. Let's face it – most workplaces run on the stuff. 
Coffee providers like TopBrewer prioritise sustainable growth and trade. TopBrewer's coffee is sourced from farms the company has a direct trading relationship with, and have an assurance that the coffee is grown as sustainably as possible for the local environment.
Did we mention that Nexudus now integrates with TopBrewer? 

The TopBrewer Pro 2021 model offers the most premium of coffee experiences, despite having the most minimal environmental impact.
4. Hygiene in the workplace 
Many of us will look back at some of our old hygiene habits – or lack thereof – in disgust and disbelief. Needles to say, hygiene has catapulted up the ranks of workspace priorities. 
Even if we manage to keep COVID at bay with the vaccines, it won't hurt to continue some of the cleaning routines we've established. Actually, scientists believe another pandemic will happen in our lifetime, so hygiene measures are well worth investing in. 
We expect to continue to see the following implementations:
Hygienic wayfinding –  think 2m rule notices, one-way system signposts, etc.

Touchless interaction –  frequent touchpoints will be replaced with hands-free technology like contactless check-in (made possible to Nexudus users through NexIO) and contactless delivery (see NexDelivery).

Hygiene supplies – hand sanitiser stations, cleaning products and PPE.

Portable furniture – As well as providing privacy in open workspaces, portable partitions, furniture and work pods can be cleaned at speed; they also make it easy for workplaces to reconfigure their layouts to comply with social distancing. 
5. Virtual communication
While people can't wait to see each other in person, virtual communication technologies are here to stay. When coupled with a reliable WiFi connection, video conferencing platforms enable you to collaborate remotely with employees and run client meetings without having to endure a busy commute. 
That's why Nexudus made the step to integrate with Jitsi and Zoom.
Many workspace operators are planning to continue running online events after the lockdown restrictions are lifted. These events are proving effective in terms of delivery and they enable organisations to reach a wider audience. 
Nexudus' integration with Zoom enables you to send a meeting link to attendees who RSVP or purchase a ticket for your online events. Our Jitsi integration enables coworking members to join always-on virtual rooms - they will be able to impromptuly jump into a meeting quickly, without having to install additional software. 
6. Diversity and inclusion
Diversity and inclusion (D&I) goes beyond policies and headcounts. Employers who value equitability respect the perspectives and potential of everyone on their team. In turn, workplaces that are diverse and inclusive foster a sense of trust and commitment from staff. 
What is diversity vs inclusion?
Diversity and inclusion are related concepts but they're not the same. Diversity is about what something's made up of, or its representation. Inclusion, on the other hand, is about how effectively the perspectives and efforts of different groups are integrated and valued.
So, a workplace that has different genders, nationalities and other identities might be diverse, but it's only inclusive if all groups are valued and respected. 
If you're looking to make your organisation or workspace more diverse and inclusive, consider joining London Coworking Assembly's free diversity and inclusion calls. Each week, trailblazers from the sector get together to discuss how to make coworking more Inclusive, Diverse, Equitable and Accessible (IDEA).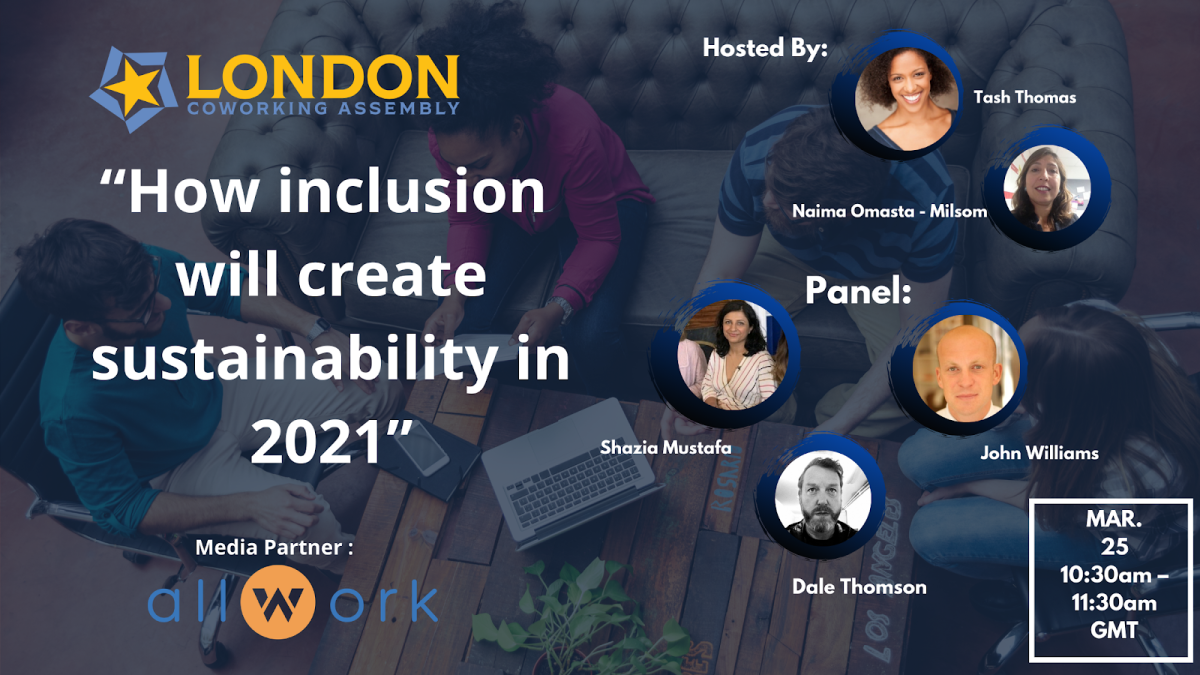 The LCA's upcoming talk hopes to demonstrate the way that inclusion is more connected to your business than you may think. You can register for the event here.
7. Upskilling and training 
Over the last year we've come across more webinars and online training opportunities than ever before. We've run our own fair share of them too. As well as hosting a number of industry professionals from various backgrounds and sectors on a webinar series discussing the impact of technology on the industry, we also ran a series of support webinars, focussing on highly-specific scenarios to explore and teach our customers about different areas of the Nexudus platform. We wanted to make sure that our community had the information that they needed at their fingertips, when they needed it most. But webinars (and more formal skills and training programmes) are set to endure beyond the pandemic.
Many successful organisations identified the importance of upskilling and reskilling staff way before Covid-19 emerged. In 2019, the ILO Global Commission on the Future of Work stated: "Today's skills will not match the jobs of tomorrow, and newly acquired skills may quickly become obsolete." The ILO strongly recommended that governments, employers, and workers invest in lifelong learning. 
As well as narrowing the skills gap in your workplace, upskilling can lead to better recruitment and retention rates. According to CPID's Resourcing and talent planning survey 2020, skills shortages and lack of relevant experience are common causes of organisations' recruitment difficulties. 
Many businesses are remedying this by developing more talent in-house, including upskilling existing employees to fill hard-to-recruit-for positions (69%) and sponsoring relevant professional qualifications (63%).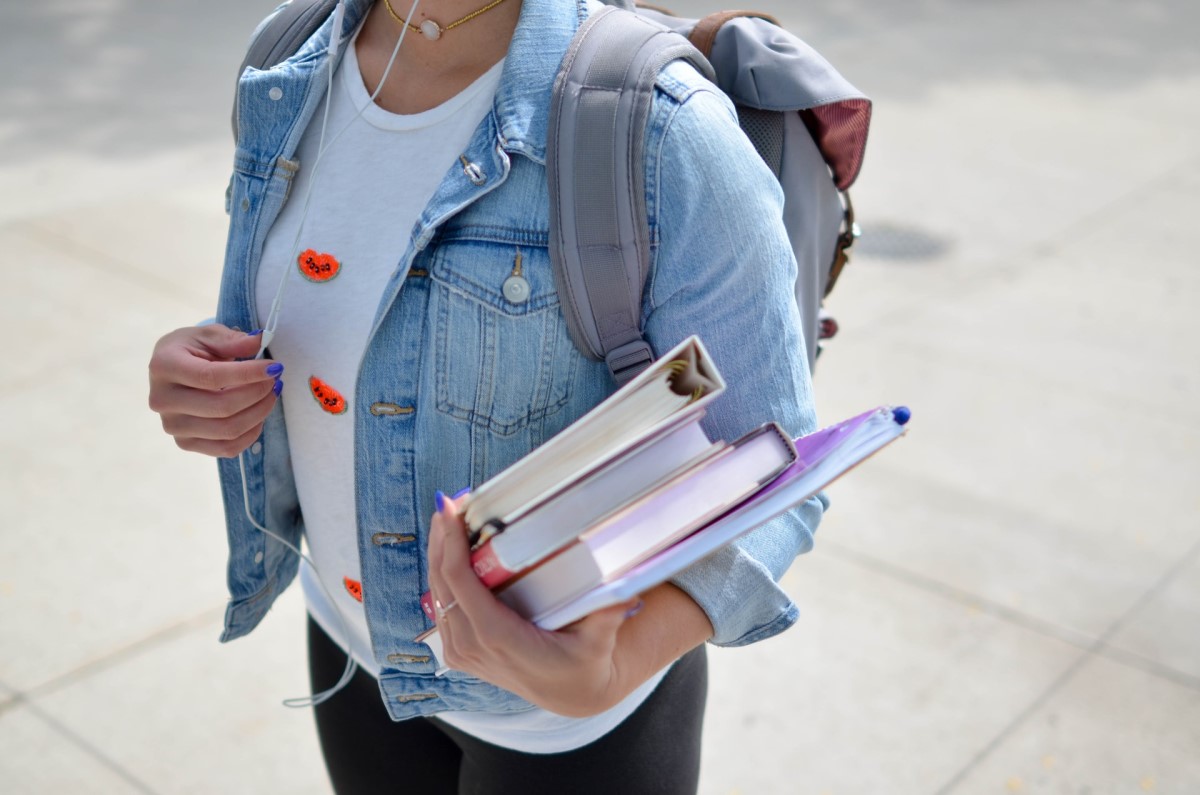 63% of companies are sponsoring relevant professional qualifications.
8. Purpose-driven values
Most of us want to have a positive impact on the world. We also want to work for an employer whose values align with our own. According to research by Gartner, 74% of employees expect their workplace to be more actively involved in current cultural debates. 
The same research found that employee engagement rose from 40 per cent to 60 per cent when their organisation acted on the key social issues of the day. Now's the perfect time to evaluate your own brand values and consider how (or if) they manifest in your actions.
9. No commute
…Or a reduced one, at least! 
The long commute is becoming a thing of the past as businesses look to re-establish a work-life balance. Of course, it can swing the other way. If you've got zero commute (i.e. because you work from home), you can end up working longer hours. That's where coworking comes in, of course.
A 2021 Deloitte report on the future of work sums up the reasons for this shift in a nutshell: 
"This requirement [centralized offices] has determined people's choice of living space, driven hour-long commutes and the dedication of specific cubicles to individual employees. But now organizations have a much more diverse set of options, from employer-sponsored home offices to distributed coworking locations."
Much to the delight of flexible workers around the world, local coworking spaces are on the rise. Back in the day, you'd expect to have to travel into the city centre to get to a decent coworking facility, but nowadays they're cropping up everywhere – including in the countryside and on the average UK high street.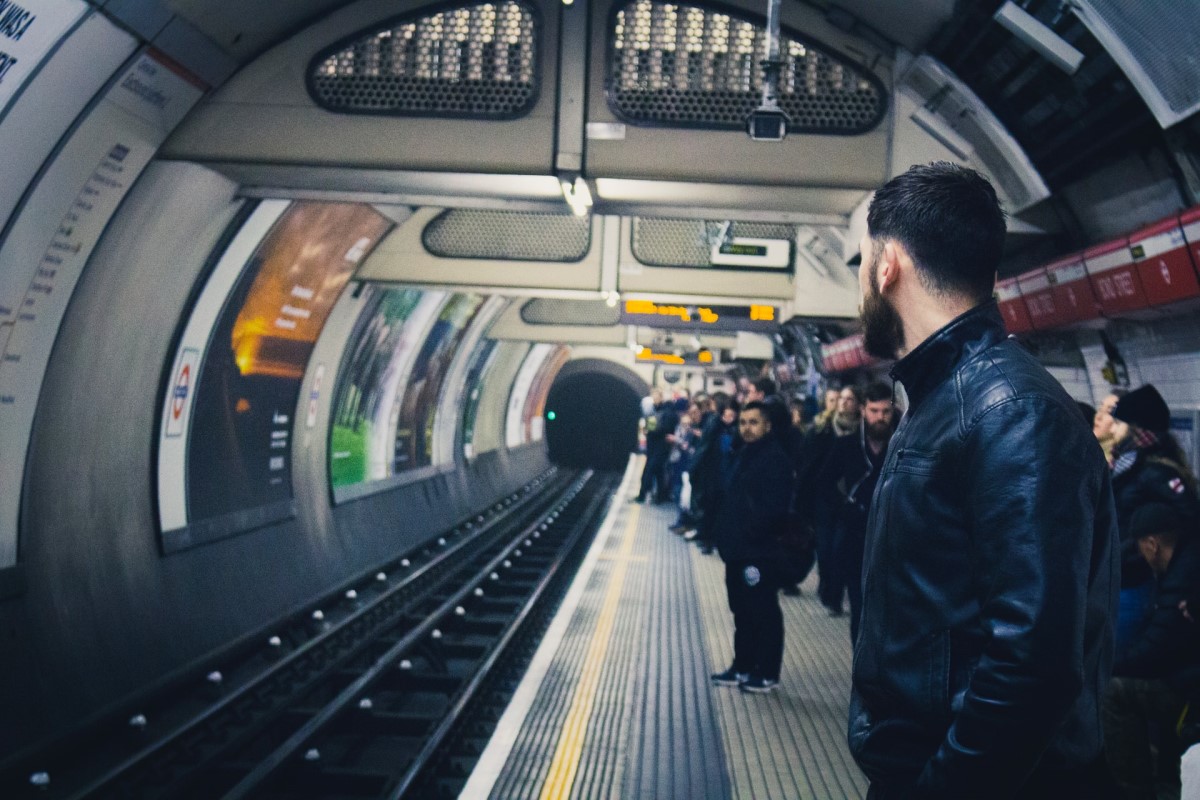 The stressful commute is fast becoming a thing of the past for many.
10. The human experience
Moving forward, the focus will be on the "human experience" as opposed to the "employee experience". Remote working during the pandemic has helped to cement this shift. Think about it: we've witnessed multiple Zoom mishaps, people's kids wandering into view...the list goes on.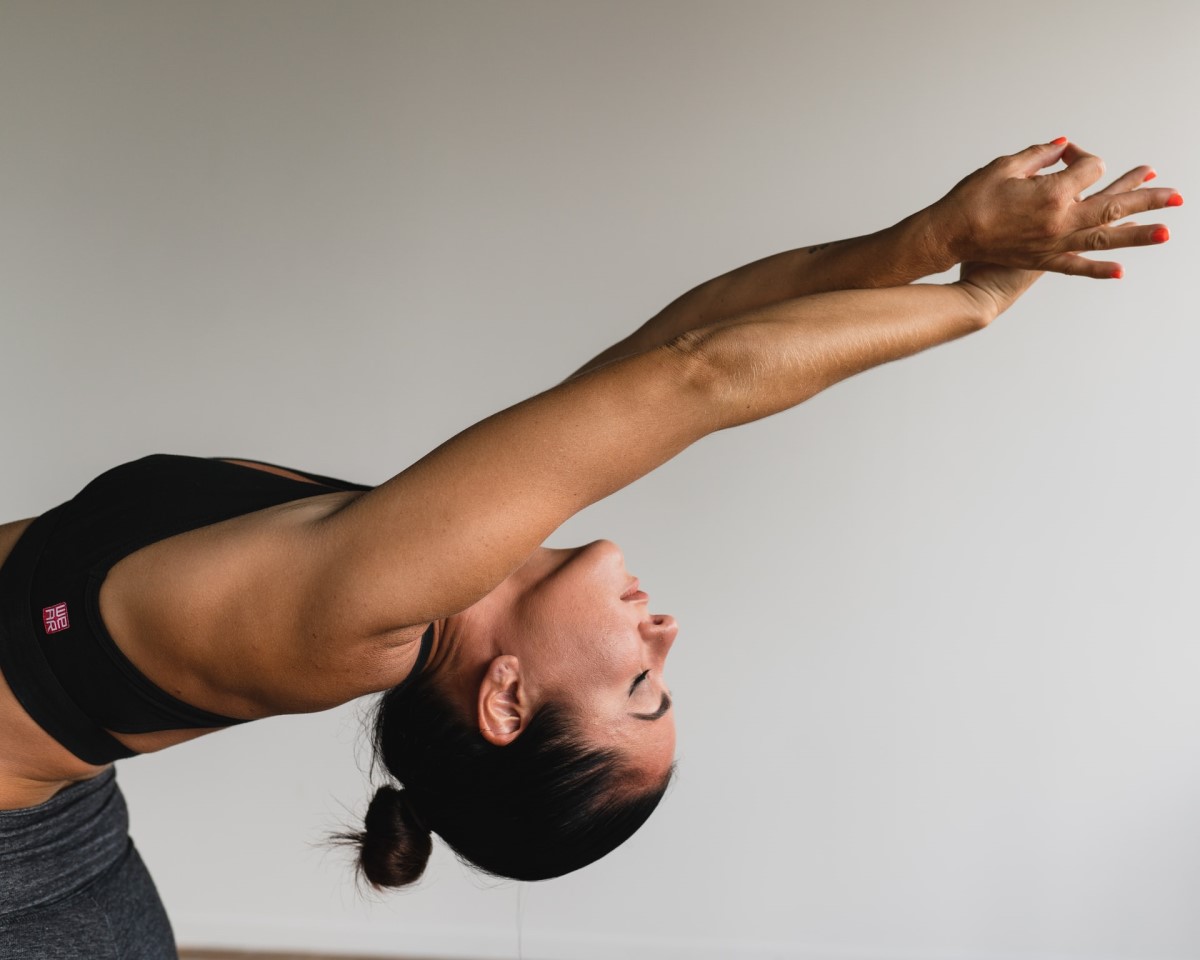 Good employers encourage overall wellness by offering support (plus perks like yoga).
Gartner's 2020 Reimagine HR Employee Survey shows that employers who support their workers' lives overall experience a 23 per cent increase in the number of employees reporting better mental health, as well as a 17 per cent uptick in the number of employees reporting better physical health. 
Ultimately, firms that provide a high level of support to employees benefit from a 21 per cent increase in the number of high performers (compared to those that don't). 
You can't argue with that!
Keep an eye out for next week's article, in which we'll focus specifically on flexible working as a workplace trend that is certainly here to stay. We will be taking a look at some specific examples of firms who have employed the principles of flexible working more than effectively to show the different ways in which flexible working rapidly came, and remains the favourable option for companies everywhere today.