With sanctions on travel, obligatory quarantine periods and all types of restrictions in place, the majority of events have had to find a way of reaching everyone, without allowing in-person attendance. Certain events have been cancelled, and it can be easy to assume that others will not be going ahead at all. This could not be further from the truth! Whilst, unfortunately, you will be unable to attend some events physically, the turn to online events presents us with completely different opportunities - many of which are not only highly beneficial but are accessible from the comfort of your own home or workplace.
Online events are virtual and highly interactive, where, just as they would if they were to happen in person, individuals from across the world come together to gain information, participate and network. And with our regular use of Zoom, Jitsi and other video conferencing technologies, many of us may now be more than accustomed to checking-in online.
By moving online, conferences that you may have loved to attend in the past, but have opted not to due to their location in the world, can be easily accessed at the click of a button. Think about all of the costs saved on travel! Not to mention the time saved on planes, and better still… you avoid the jetlag!
With these obvious upsides, it is clear to see why so many conferences and events are moving online. From a networking point of view, your chances of meeting significant people in your industry may even be increased, as more affordable tickets could mean that you find yourself attending more events than you would in person, and you certainly won't be the only one with that idea! Whilst the human element of physical events bring excellent networking opportunities, by logging in online, your interactions with others are unlimited, you have the freedom to meet every person in the room, which could be more difficult in person! Online events have the unique potential to reach more people than ever before, across more geographies and demographics.
For those looking to experience the best of both worlds, keep an eye out for hybrid conferences. These bring together elements of live events whilst opening up a virtual option to attendees, often leading to increased participation.
So with this in mind, make sure you don't miss anything that's coming up! Let's take a look at some of the fantastic coworking conferences that will be taking place this fall.
October
European Freelancers Week
Wednesday 16th - Friday 25th October - Online

The European Freelancers Week is, as the name suggests, primarily aimed at freelancers. It was created to provide a means of joining together like-minded, independent professionals and communities with coworking spaces, so they can progress their careers through education, collaboration and political action. The event hopes to bring attention to the value of freelancers to the economy, along with celebrating their position in defining the future of work.
The 10-day event invites attendees to register any event, big or small, whether digital or in-person, under a united theme and branding, in order to reach freelancers and communities around the world.
To register an event, click here.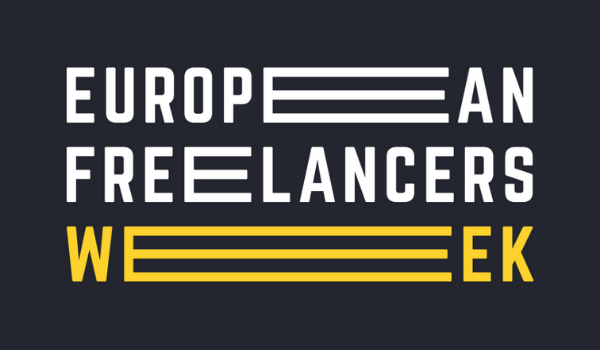 WORKTECH20 UK&EMEA
Friday 27th October - Saturday 28th October - Online

Another online event, WORKTECH20 is a virtual forum for Worktech's UK and European audience that promises to deliver engaging thought leadership, maintain a focus on the future of the workplace, and innovations in technology and real estate.
To book your place - click here.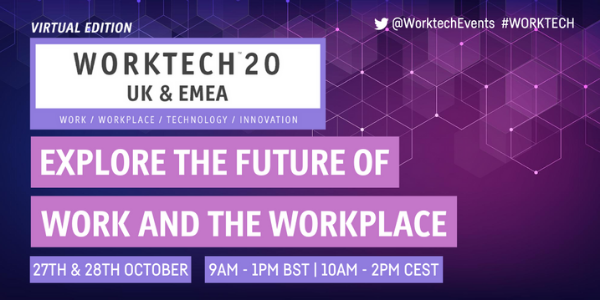 Propel by MIPIM NYC
Tuesday 9th - Wednesday 10th November - New York City

Propel by MIPIM events serve as the meeting point for professionals within real estate, where the industry meets technology. Among participants and attendees are those seeking to shape a more sustainable and better built environment for the future. The international events take place over three stops - in New York City, Hong Kong, and Paris, and allow real estate professionals to establish partnerships and gain insight into the industry by discovering the most recent projects.
The New York City leg of the event is the flagship of the NYC Real Estate Tech Week, and will focus on topics such as data, sustainability, talent, investment and user experience, aiming to develop a stronger knowledge of the effect of the transformation of the built environment around the world.
The organisation also hosts The Propel by MIPIM Startup Competition, which draws attention to the most exciting, prominent and innovative startups tasked with tackling the most prominent challenges to urban development around the world.
To stay posted on Propel by MIPIM NYC 2020 programme, along with special offers, click here.
ProWorkSpaces Conference Week 2020
Monday 16th - Friday 20th November - Online

ProWorkspaces - the association of managers for flexible working spaces - will be hosting their annual five-day conference for another year running, with a focus on coworking as a whole. The highlight reference dates of the coworking industry in Spain, the Spanish-speaking event is amongst the top ten of its type in the world, and hosted over 50 prominent speakers at last year's event in Barcelona. Over the five days, topics to be discussed will range from teleworking and working from home, trends, new key players in the field of coworking, and the growth capacity, and what the future holds for the coworking industry on a global scale. As coworking's space in the wider world is something we are passionate about at Nexudus, we will be hosting this part of the event - expect to hear a lot from us on this!
For the event programme, click here, and to sign up for the event, click here.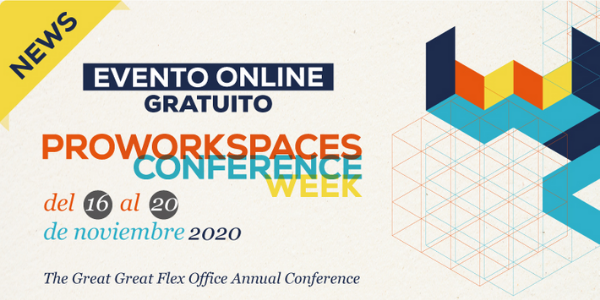 The 2020 GWA Fall Virtual Conference
Thursday 17th - Friday 18th November - Online

The GWA Virtual Conference is the coworking event guaranteed to inspire some highly comprehensive discussions around flexible working's future. The event takes place every year and invites a cross-section of workspace innovators to tune in and compare future projections, bring together ideas on best practices, and expand networks. Celebrating the culture of coworking, the event maintains a heavy focus on the sharing of information and supporting of other businesses.
To join the list, click here.
Running Remote Virtual Conference
Wednesday 18th November - Online

Historically, remote work has largely been seen as an added bonus to a role. Due to the effects of COVID-19, this is unsurprisingly no longer the case. In November, this event will take place for the third time, and is aimed at the founders of remote businesses, many of which may be using coworking spaces in some capacity, but with the projection that larger firms, not just remote firms, will opt for using flexible workspaces to distribute larger teams to more regional offices, this event will be applicable to these too.
Over 25 speakers, including business owners, heads of businesses and entrepreneurs from far and wide will offer their own unique insights into managing distributed teams, delivering 10 hours of exciting content to over 1000 guests.
Event registration is free until October 18. After that, an event pass will cost $49.
Don't miss out - register here.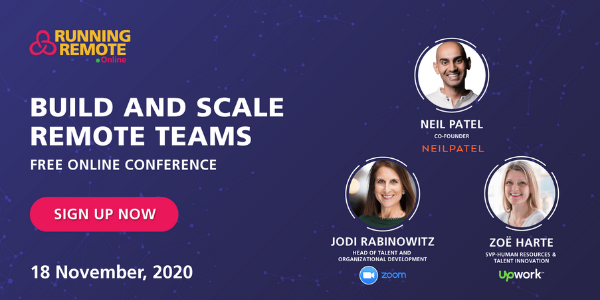 Coworking Europe
Wednesday 25th - Friday 27th November - Vienna/Online

Coworking Europe is one of the most insightful events centred on the expansion of coworking. Much like other hybrid conferences, tickets will be available to purchase for both physical and online attendance of the event. With over 600 space operators, facilitators and stakeholders in attendance, not just from close European neighbouring countries, but farther-flung parts of the world, Coworking Europe promises to be an extremely valuable event. Expect an in-depth exploration into the coworking industry's various aspects and their influence on new office culture, as well as recommendations around employee engagement and satisfaction, stories of entrepreneurship and innovation, and projections on the state of the workplace in the future.
To register your attendance, click here.
December
IFMA's World Workplace 2020 Conference and Expo
Wednesday 9th - Thursday 10th December - Online

The  IFMA World Workplace Conference is considered the gold standard for all things concerning facilities management and the commercial built environment. To fill five hours of online projects and programming each day, the event will feature some exceptional speakers and exhibitors, coming together to exchange experiences and provide educational value on the best tactics and strategies your space will need to efficiently handle the pandemic. Considered the original all-encompassing learning and networking event on facilities, this event is not to be missed.
Registration is open, so click here to register.

The conferences listed offer unique opportunities to collaborate, serve as inspiration for creative ideas and will certainly keep you in the loop with the coworking community, as well as helping you to make accurate decisions for the future.

As well as the conferences above, we will be hosting a series of webinars on various topics, but with a maintained focus on how best to manage your coworking space. Stay tuned to our social media to find out specific details about each, and be sure to subscribe to our mailing list to be the first to hear about these.
We hope to see you there!